ICT Coordinator – Airport
Description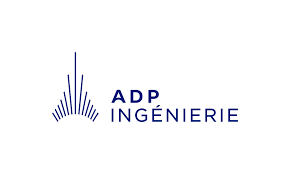 Job Responsibilities
Responsible for providing professional direction, support and advice and act as the Project Manager for all matters related to contract administration of NEC3 EEC construction contract for IT ELV/ICT Systems and management of the consultancy services related to NEC3 contract.
This role will report directly to the Resident Engineer.
He/She has relation with:
All the local staff
All the external entities necessary to his/her job execution
Responsibilities
Site Management & Deliverables – Construction Stage
Act as Project Manager as per NEC3 EEC type of contract.
Review all Contractor's submittals, including but not limited to Shop Drawings, Calculations, Mock ups, Invoices, Programme of Work, etc.
Attend Progress Meetings with the Contractor as deemed necessary by the Resident Engineer.
Attend coordination Meetings and provide Minutes of Meetings with the Contractor.
Ensure suitability and fitness for use of Inspection, Measuring, and Testing Equipment related to IT ELV Systems.
Conduct surveillance and regular walk-throughs of the Site to ascertain that the IT ELV Systems installations are proceeding in accordance with requirements.
Ensure coordination between contractors and report any potential problems, issues, and deficiencies related to the IT ELV Systems to the Construction Manager in a timely manner.
Assess the Contractor's invoice based on submittals status and work in-progress on site.
Provide input for the monthly Project Status Report as required.
Monitor the Works associated with the project in relation to quality, requirements and standards.
Monitor Contractor's performance concerning the ICT Systems against approved Method Statements and ITPs.
Assist the ELV Engineer in supervising the Works associated with the project in relation to quality, requirements and standards.
Assist the ELV Engineer in performing scheduled inspections via Work Inspection Requests, and provide accurate inspection comments related to the IT ELV Systems.
Assist the ELV Engineer in inspecting the materials delivered to site for the use in the IT ELV Systems, and ensure compliance to project requirements.
Assist the ELV Engineer in producing the daily record and report the daily physical progress of the IT ELV Systems made by the Contractor.
Assist the ELV Engineer in conducting snagging and re-snagging (as necessary) of the IT ELV Systems declared to be complete by the Contractor.
Assist in Testing and Commissioning.
Co-ordinate with stakeholders and relevant local authorities.
Quality Management:
Review, approve and process all contractors' as-built drawings.
Issue, when required, NCRs for non-conforming works to the Contractor, and participate in the resolution and closure
Monitor the proposed remedial and corrective actions from the Contractor on non-conforming works.
Health & Safety
Liaise with the Senior Health & Safety Consultant to ensure the compliance of the Site Team with HSE Plan.
Qualifications
Bachelor's degree in Electrical/ Electronic Communications Engineering or equivalent
15 years of post-graduate experience with a minimum of 8 years in airport IT ELV Systems related projects
Master's degree in Project Management or related PMP or Prince 2 Training
It would be an advantage to have worked for one of the following companies;

Honeywell, Bosch, Tyco/Johnson Controls, Pelco, Cisco, etc…

Knowledge of the following regulations :

EN 55024 Information technology equipment - Immunity characteristics to electrostatic discharge (ESD)
EN 60950-1 Information technology equipment - Safety - Part 1: General requirements
EN 61000-6-2 Electromagnetic compatibility (EMC)
ISO 27001 Information and Security Management standard, latest edition

Leadership skills
Professional spoken and written English
Ability to work in a construction site environment
Ability to manage relationships with external contractors and suppliers
Good technical analysis methodology and System Requirement Management
Good communication and Customer facing skills
Technical presentation and planning and reporting skills
Knowledge of health & safety procedures and codes
Knowledge of Primavera P6 and NEC3 type of contract an asset.
NOTE TO RECRUITERS: Please note, this is a direct search. ADP Ingenierie does not accept unsollicited resumes sent by recruitment agencies/recruiters . Without a signed Recruitment agreement for the specific position from ADP Ingenierie, our company will not agree to pay any fees related to the recruitment or consideration of such candidates. Should the agency send such profiles, to ADP Ingenierie HR or Hiring Managers/Employees, the company may consider and hire such candidates without any payment towards the agency. Applications sent directly to Line Managers will not be accepted under any circumstances.
WARNING: Do not to pay any money to get a job. Please report fraudulent jobs to info@newjobsethiopia.com