Description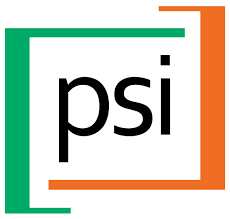 Who we are?
We're Population Services International (PSI), the world's leading non‐profit social marketing organization. We work to make it easier for people in the developing world to lead healthier lives and plan the families they desire by marketing affordable products and services that range from mosquito nets to contraceptives to HIV testing. We are a $560m enterprise based in Washington, DC, operating in the private and public sectors in more than 65 countries.
Join us!
There are over 9,000 "PSI'ers" around the world. It's a diverse group of entrepreneurs and professionals with an unusually wide range of backgrounds - from the medical industry to the music business - all with unique skills we bring to the job.
PSI/Ethiopia wants to reimagine healthcare, put the consumer at the center, and whenever possible, bring quality care to the front door.  We achieve health impact in Ethiopia by working with both government and private partners and harvesting technology innovation to bring quality care closer to communities, schools, and homes.   We empower consumers by including them in the design of healthcare solutions, offering them more healthcare choices, and helping them to have a voice in influencing national priorities.  We work with all market actors in the health system to understand their needs, designing and delivering solutions so that market systems can sustainably serve consumers for the long term, helping to support the Government of Ethiopia in achieving Universal Health Coverage.
We are looking for A charismatic leader to lead our Social Enterprise wing in Ethiopia. If You are a natural-born leader with experience working in the private sector, running a business or at the top management of a business unit within a larger company, preferably in the pharmaceutical industry, a "numbers' cruncher", having experience developing business plans and executing them in Ethiopia and You know the systems and the markets, and you can identify opportunities for growth, having experience developing and executing products' portfolio strategies.  If You are an "operations' machine", able to move things forward and to turn ideas into action while leading people to fulfill their potential.
Last, but not least: you are a pharmacy degree holder.
Sounds like you? Read on!
Your contribution
You will work under the supervision of the Social Enterprise Lead East Africa and in partnership with the Country Representative. More specifically, you will:
Overall management of the income-generating activities
Assess market opportunities as well as commercial, legal, and regulatory environments for the launch of a range of reproductive health products.
 Identify the optimal sales and distribution model that optimizes scale, impact, and efficiency.
 Identify innovative, non-traditional sales channels that address consumer insight challenges, thereby increasing access to and improving value for end-consumers.
 Manage brand and product registrations.
 Develop marketing strategies and business plans that drive health impact and grow brand volume and value.
 Develop annual sales strategies, plans, and budgets that help deliver marketing strategies.
 Manage resources to deliver the annual sales strategy, leveraging in-country distribution partners.
 Provide oversight to the processes that feed into and rely upon sales and distribution, such as supply chain management, sales forecasting, and financial planning.
 Develop and lead an effective sales operation through the recruitment, development, and motivation of an internal and/or 3rd party sales team.
 Analyze market trends and propose new products, services, and partnership opportunities.
 Manage ongoing relationships with key internal and external stakeholders including healthcare providers, professional associations, distributors, wholesalers, and pharmacies.
 Monitor day-to-day business activities to ensure work is progressing as planned.
 Analyze performance metrics to ensure that business objectives are met.
Job Requirements
Background
Bachelor's degree: the ideal candidate will have a degree in Pharmacy
7-10 years of business management experience, preferably in a large/mid-sized pharmaceutical market
Experience running a business
Demonstrated use of insights to deliver effective marketing and sales strategies
Effective cross-functional team leadership and influencing skills
Experience working with and managing distributors
Experience in strategy development and management of digital marketing is preferred
Must be detail orientated and have strong personal leadership skills
Ability to adapt quickly to changing environments
What would get us excited?
A self-starter: You have the ability to work independently with minimal supervision; you are someone who is proactive in looking for new opportunities;
A communicator: You have excellent written, verbal, and interpersonal communication skills;
Fire in the belly. You bring energy and passion to what you do;
Team player. You 'play well' with others and have proven ability to obtain buy-in from multiple stakeholders and create change;
Leader. You are a visionary role model with demonstrated coaching skills and the ability to inspire those around you to achieve their maximum;
Curious and Flexible. You're an information sponge and understand what worked yesterday won't necessarily work today (or tomorrow), that each context is different. You have an ability to adapt quickly to these changing environments;
Desire to Make the World a Better Place. You have a passion to create change in the world and believe in providing better health solutions to the poor. You are a comprehensive family planning advocate.
Applying Instructions
Are you intrigued? Apply!
By following our 3 steps application process:
1.       Fill out the application form using the following link: Online Application Form. It will only take 5 to 10 minutes.
2.       Send your CV and application letter to recruitment@psiet.org clearly mark "Application for IGA Director Position" in the subject line.
3.       Check your email and make sure you receive an automatic response acknowledging receipt of your application which means your application was successful. If you don't receive the automatic response, check again your subject line and if needed, re-submit your CV and application letter with the correct subject.
WARNING: Do not to pay any money to get a job. Please report fraudulent jobs to info@newjobsethiopia.com