Location

Gode, Ethiopia

Date Posted

July 22, 2020

Job Type

Full-time



Currency
ETB
Description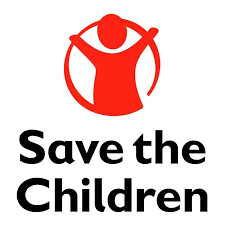 The position holder is responsible for the four IMAM components implementation in the zone and working closely with the Zonal, Woreda, Kebelle, community, and religious leaders and community health volunteers for the effective implementation and linkage of IMAM program with the community and facility. In addition the position holder is also expected to provide a consistent and high quality technical support in relation to IYCF implementation and will assist IMAM staffs, in the Woreda to build strong IYCF implementation package
KEY DUTIES & RESPONSIBILITIES
Manages the project unit's implementation of nutrition program in agreement with the overall IMAM Program activities and the National manual in the management of SAM,
Makes sure that IMAM program is implemented according to the National protocol i.e. application of the admission and discharge criteria, closely monitors and strictly follows anthropometry measurement
Facilitates the trainings under the project
Makes sure that the health staff have adequate training on the management of acute malnutrition per National manual
Ensures the availability of job aids, reporting formats, therapeutic products and drugs for program implementation
Supports and liaise with the health centres staff and provide on the job training and capacity building where required,
Creates and maintain relationship with local health and other authorities and try to link IMAM program with the existing health structure smoothly,
Makes sure that health professionals from the health facilities to participate on the daily routine work for sustainability and smooth phase out strategy,
Provides technical support and training where required to all team members, outreach team including health extension workers and community volunteers,
Works and liaise with any local health workers to integrate the IMAM program from the start,
Organizes monthly report of SC/OTP/SFP/Community mobilization and report on time to the Project Coordinator, Nutrition and provides updates when needed.
Coordinates the link of acute malnutrition cases with EOS/CBN/CHD/TSFP/PSNP and facilitates regular registration of Non-EOS beneficiaries and submits on monthly bases
Provides a daily/weekly/and monthly over view of drug items, SFP materials and wet ration stocks supplied to beneficiaries,
Manages the stock levels of therapeutic products, drugs and all other materials and alert the logistics in a timely manner as more materials are required.
Reports any problems in a timely manner to the Nutrition field coordinator,
Coaches and supervises the SFP, OTP, SC program Nurses.
Upholds the image and values of SCI at all times,
Performs other related tasks as required, like control and facilitation of vehicle movement within the project area in the field
Technical Support role
Support communities to increase their knowledge and skills through training, exposure and joint actions
Strengthen community self-mobilization through their leaders for participation in their planning, implementation and monitoring of activities
Share latest development ideas and appropriate technologies to community members/groups
Share information on support and cooperation opportunities with communities and other stakeholders
Use a variety of extension methods, which are suited to the situation, and build the capacities (knowledge, and skills) of communities
Promote constructive customary mechanisms and institution building with in communities
Promote adoption of approaches that leads to sustainable development
Build communities' management skills in analysis and reflection processes, setting goals for improvements, planning implementation steps, taking action, and monitoring progress
Supervision/Monitoring/Coordination
Coordinate with stakeholders at local level.
Acquire accurate information about vulnerable communities and their problems, needs and capabilities as well as changes and trends in the communities, including their driving factors and impeding forces
Develop a simple and sustainable supervision and monitoring system to guide the communities in monitoring project activities
In collaboration with Government Health offices prepare weekly/monthly and quarterly plan
In order to be successful you will bring/have:
BSc in Nursing, Public Health and related Field.
Demonstrated skills in program planning, implementation and monitoring.
Demonstrated skills in peer group training, Training of Trainers and development of training materials.
Proficiency in spoken and written English and Local language.
Strong computer (Microsoft skills), all and interpersonal skills.
Demonstrated ability to work effectively in a team environment
EXPEREINCE
Minimum three years working experience for Degree out of which two-years' experience directly related to emergency health & nutrition related fields Knowledge, training and experience in CMAM and community mobilization/BCC
KNOWLEDGE SKILLS AND ABILITY
Position holder must have good interpersonal skills & excellent team player
Knowledge of the local language (Somali language)
We offer a competitive package in the context of the sector. The duty station of the position holder will be in Shaykosh, Shilabo & Dobo-Weyn Woredas of Korahey Zone Somali Regional State in Ethiopia. This role is offered on the basis of national terms and conditions only.
The Organisation
We employ approximately 25,000 people across the globe and work on the ground in over 100 countries to help children affected by crises, or those that need better healthcare, education and child protection. We also campaign and advocate at the highest levels to realise the right of children and to ensure their voices are heard.
We are working towards three breakthroughs in how the world treats children by 2030:
No child dies from preventable causes before their 5th birthday
All children learn from a quality basic education and that,
Violence against children is no longer tolerated
We know that great people make a great organization, and that our employees play a crucial role in helping us achieve our ambitions for children. We value our people and offer a meaningful and rewarding career, along with a collaborative and inclusive environment where ambition, creativity, and integrity are highly valued.
Applying Instructions
Application Information:
Please attach a copy of your CV and cover letter with your application, and include details of your current remuneration and salary expectations. A copy of the full role profile can be found at www.savethechildren.net/careers
We need to keep children safe so our selection process, which includes rigorous background checks, reflects our commitment to the protection of children from abuse.
All employees are expected to carry out their duties in accordance with our global anti-harassment policy.
HOW TO APPLY
Interested applicants who meet the MINIMUM requirements should apply using the
below link: https://stcuk.taleo.net/careersection/ex/jobsearch.ftl
on or before 13 July, 2020
Note: that Internet connection of Ethiopia is Off/suspended, so that you can apply as offline and drop your CV and Application to Gode and Kabridahar Office gate
If internet connection restored before the deadline of the vacancy again you have to apply through above SCI link
Location: Gode
Employee Status: Fixed Term
Closing Date: Jul 24, 2020
WARNING: Do not to pay any money to get a job. Please report fraudulent jobs to info@newjobsethiopia.com