Improving Livelihoods and Building Resilience in Afar Regional State (RESET II)
Location

Addis Ababa, Afar, Ethiopia

Date Posted

April 16, 2020

Category

Consultancy



Job Type

Contract



Currency
ETB
Description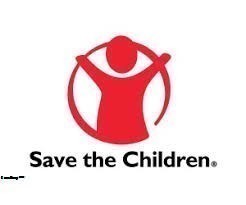 1. Background
The Afar Region has experienced numerous consecutive failed rainy seasons and subsequent drought conditions, which have devastated pastoral and agro-pastoral livelihoods. The 2015/2016 drought, triggered by the deep and prolonged El Nino episode, resulted in severe water, sanitation and hygiene (WASH), health and nutrition, food security and livelihoods crises.
Despite increasing humanitarian assistance in 2015, admissions of severely acute malnourished children to feeding programs in Afar Region were 40% above the 2011-14 average. According to the 2016 HRD report a total of 136,000 acute malnutrition cases among children (6-59 months) and pregnant and lactating women (PLW) were recorded in Afar. Based on the SMART survey conducted by GOAL in June, 2015 the prevalence of global malnutrition was 15.0% and the prevalence of severe acute malnutrition was 1.8% among under-five children. The same survey conducted by Save the Children in December 2015 in Chifra woreda indicated that the prevalence of malnutrition was 17.5% and the prevalence of severe acute malnutrition was 2.2%. There were also reports of disease outbreaks, including measles and acute febrile illness, in some pocket areas of the region. About 34 measles cases were reported, of which 70% were reported among children less than five years of age.
According to the 2015 Karma seasonal assessment[1] report, a total of 246,276 of the population and 147 institutions have been affected by the WASH related drought emergency. Severe water shortages were also ongoing. The major water sources in the region were rivers, ellas, ponds and motorized and hand pumps. The poor performance of the 2015 Karma rain affected the recharging of these water sources resulting in the low volume of rivers and deep water tables in ground water sources. Many water supply schemes were non-functional due to lack of proper maintenance and spare parts. Populations from remote areas and pastoralists were on the move to live closer to highways and water sources. This movement was increasing the burden on already overstretched water resources for the host communities.
Low pregnancy and birth rates were reported among all livestock species caused by the poor rainfall in the consecutive seasons and thus there was no milk yield from livestock. Massive livestock deaths have taken place and livestock holdings of the households were decreased, leaving them unable to continue the pastoral system. There have been high numbers of livestock deaths due to serious feed shortage and associated opportunistic diseases reported. Additionally, pastoralists were slaughtering lambs and kids in order to protect core-breeding animals, which compromised future herd/flock size. Matched with poor nutritional levels, livestock health problems were the main reason for mortalities. An estimated 566,372 livestock died in 2015. In woredas like
Chifra and Ewa, households had lost about 50% of their livestock holding since May/June 2015.
Rangelands were also degraded and invaded with bushy and unpalatable vegetation species due to weakening of communal resource management, fragmented land use systems and effects of climate change. The situation was further compounded by conflicts between neighboring Somali agro-pastoralists groups, migrating to source more fertile land and limited access to market and basic services, including financial services. Crop production also failed due to absence of flood water from Amhara and Tigray highlands. Most households have been unable to harvest crops either in June/July or September/October in 2015.
As with other pastoral areas in Ethiopia, the Afar Region has the highest levels of poverty head count index, with 36.1%.[1] The successive crises between 1999 and 2015 combined with conflicts over resources have eroded asset bases. Asset loss due to the death of livestock during droughts makes it particularly difficult for pastoralist communities to recover from shocks[2]. Not only have assets decreased at the household level, but the number of income sources has decreased as well. The major income sources have become sales of firewood/charcoal, petty trade, casual laborers and humanitarian assistance. Women, young girls and boys contribute to family incomes and yet they have the least skills and opportunities.
To reverse these challenges a project on Improving Livelihoods and Building Resilience of targeted beneficiaries in the eight woreda of Afar region (Chifra, Ewa, Ada'ar, Dewe, Telalak, Asayita, Afambo and Elida'ar woredas) was designed and implemented by a consortium of four international NGOs; Save the Children (consortium lead), LVIA, AMREF and VSF Germany with financial support from the European Union. The project aimed to work closely with the regional sector bureaus and woredas in the operational areas, to ensure alignment, enhance capacity of sector offices, economic empowerment of target beneficiaries, and ensure the rapid response capacity of government systems.
With an overall objective to strengthen economic opportunities and resilience of the most vulnerable communities to human-induced and natural disaster crises, the specific project interventions were focused on basic services (water, sanitation and hygiene and health and nutrition), increased agricultural productivity, improved economic conditions of the communities and improved disaster risk management.
The specific target beneficiaries of the project intervention were three main groups consisting of vulnerable and poor, (1) pastoralist (men, women and young girls and
boys), (2) riverine agro-pastoralists and smallholder farmers (men, women and young girls and boys), and (3) pastoral dropouts and peri-urban poor (men, women and young girls and boys).
The project has been implemented for the past 42 months, commencing from October 1, 2016. Hence, the implementing partners and project stakeholders would like to systematically document the project progress in implementation, impacts and draw lessons from the intervention.
2.  Objective of the evaluation
The overall purpose of this assignment is to evaluate the changes as a result of the project intervention and performance towards attaining the intended project outcome and impact. The task will include comparison of figures with the baseline values.
The specific purpose of the evaluation will be to assess the project progress toward completing the intended results and subsequent outcomes within the project period efficiently, with required effectiveness, relevance, coverage and capacity created to ensure sustainability of results. Moreover, the evaluation will measure knowledge, attitude and skills of the target community and their institutions and government sector offices created through the project intervention
3.  Scope of the Assignment
The assignment will cover all targeted woredas by the project. Both primary and secondary data collection and consultation of key stakeholders will also cover all the selected eight intervention woredas, the regional bureaus, the Addis based implementing partners and project donor (EC). The task of undertaking the assignment will include;
1.    Develop an inception report clearly stipulating the research methodologies, data collection tools and timeline and management for completion of the assignment.
2.    Develop the final evaluation strategies, methods and tools to ensure all relevant information specific to the project are collected and validated to set final performance value for each indicator and KAP.
3.    Provide training for gender balanced data collectors/enumerators that will be hired for this specific task including testing of their understanding of the data collection instrument, clarity of language, contextual and cultural considerations, etc.
4.    Pre-testing of the evaluation tools in communities and adaption re-appropriation of the tools if needed.
5.    Undertake field level study and data (primary and secondary) collection on the current status of the WASH, livelihood and DRR, Youth livelihood, health and nutrition program and strategies adapted by different agencies, coordination and collaboration among stakeholders, etc.
6.    Power point presentation of findings of the evaluation to project team (Save the Children Ethiopia, VSF Germany, Amref Health Africa Ethiopia, and LVIA), government sectors and donor at a workshop which will be arranged at Semera and Addis Ababa.
7.    Produce a draft and a final report based on evaluation objective set on this terms of reference with practical and strategic recommendations.
Job Requirements
4.  Required Qualifications and Experiences
Team members of the consultants should have a solid experience in social and applied research on strategic programs of wider operational coverage and multi-sectoral nature. The evaluation team should also have a solid understanding of the study area context and national and regional strategies and policies on WASH, livelihood and DRR, youth livelihood, Health and Nutrition.
Specifically, the evaluation team members should have at least a Master's level qualification in Public Health, nutrition, environmental health, rural development or agriculture, agricultural economics, water development as well as hygiene and sanitation, etc. The team members should also have a minimum of ten years relevant quantitative and qualitative research experience especially related with multi-sectoral program evaluations, resilience program design preferably in the proposed project intervention areas of Afar region.
The composition of the evaluation team should be balanced to enable complete coverage of the different aspects of project evaluation. The consulting firm should deploy multidisciplinary professionals composed of relevant background on WASH, Livelihood, DRR, Youth livelihood, Health and Nutrition, gender, etc.
The evaluation team members should be a diverse group with preferable mix of understanding of the context, needs and challenges of various groups of pastoralist, pastoralist drop out and agro pastoralist communities (men, women, people with disability, gender issues, etc.). A good knowledge of gender and child participation will be necessary while the team members should have a child protection and/or gender specialist experts in key tasks. A team coordinator should be assigned to coordinate the team and facilitate communications in each research location. Team member's knowledge of the context and local language will be an asset.
Applying Instructions
5. Application Requirements 
Interested consultant's/consulting firms who would like to apply for the consultancy work should submit:
·         Expression of interest: a cover letter with a maximum of one page introducing the consulting firm/consultant with an expression of interest to carry out the work as described in this ToR.
Technical proposal: This should include, but not limited to, understanding of the ToR with critical reflection on the consultancy assignment, methodology (with extremely strong emphasis, should be detailed with clear presentation), tentative work plan, proposed team qualification and experience, others. SCI pays due attention on the choices of the method relating it with the objectives and scope of work. Hence, it is highly recommended that the consultant should highlight the specific methods per objectives and scope of work.
·         Financial Proposal: This includes the total financial requirement to carry out the consultancy work including the detail break down of costs for each activity to be accomplished. The financial proposal should be submitted in a separate envelop from the technical proposal.
The detailed Terms of Reference (TOR) for the Consultancy  work should be collected in hard copy from Save the Children Ethiopia Country Office in Addis Ababa, situated around Bisrate Gabriel Church
Save the Children Ethiopia Office
At the Main Security Gate
Dire Complex, Behind Bisrate Gabriel Church
P.O Box 387
Tel 011 3 72 84 55-61 or 011 6 53 51 74
Addis Ababa
Interested applicants should submit two separate sealed documents in which one document should include the technical proposal including of the proposed professional(s) with supporting document that shows previous work experience. The second document should include professional fee stated work along with copy of renewed Audit License to the above mentioned address of Save the Children, Ethiopia Country Office before or on April 24,2020 at 2:00 P.M in person.
Bid shall be submitted in the box ready at reception for this purpose
Save the Children reserves the right to accept or reject the entire or partial part of this bid
WARNING: Do not to pay any money to get a job. Please report fraudulent jobs to info@newjobsethiopia.com