Improving the platforms and relevant functions of the skill to positively impact TVET graduates
Location

Addis Ababa, Ethiopia

Date Posted

June 23, 2020

Category

Consultancy



Job Type

Contract



Currency
ETB
Description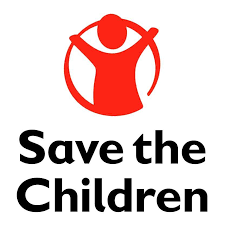 1.    GENERAL BACKGROUND
Save the Children International is the world's leading independent organization for children, delivering programs and improving children's lives in about 120 countries worldwide. Save the Children mission is to fight for children's rights and deliver immediate and lasting improvement to their lives worldwide. In Ethiopia, Save the Children has been operating since 1973 providing both relief and development programs. It has operational presence almost in all the regions of the country implementing Programs in different thematic areas such as Resilience and Livelihoods, Health and HIV/AIDS, Education, Child Rights and Governance,
LI-WAY (Livelihood Improvement of Women and Youths) is a five-year programme implemented by a consortium of partners composed of SNV Netherlands Development Organisation (lead), Mercy Corps, Techno Serve and Save the Children with the financial support from Swedish International Development Cooperation Agency (Sida). The overall objective of the programme is to contribute to sustainable poverty reduction, improved gender relations and social stability in Addis Ababa. And the specific objective is to increase incomes of 200,000 poor people (50% women and 75% youth) through increased access to wage and/or self-employment opportunities. The programme uses Making Markets Work for the Poor (M4P) approach to guide the design and implementation of its interventions. It is an approach to developing market systems so that they function more effectively, sustainably and beneficially for poor people (in LI-WAY case, primarily for women and youth in Addis Ababa).
Currently, the program is working on four prioritized systemic Sectors-Micro-Enterprise Development-SNV, Labour Market-Mercy Corp, Growth/manufacturing Sector-Techno serve and Skill Development Sector-SCI. Each sector is being technically led and implemented by each of the consortium organization. Accordingly, Save the Children International is technically leading and implementing different systemic interventions to inform/improve the functions and system of the skill development sector as part of the consortium.
Now, Save the Children International is finalizing a two-years partnership agreement with Federal TVET Agency to implement the systemic intervention titled as "Improving platforms and relevant functions of skill to positively impact TVET Graduates". Within the agreed partnership period, the intervention will have two phases. The first phase has different core deliverables at higher/federal and/or national level with the federal TVET Agency, and the second phase will incorporate various milestones which will be subject to the logical process and recommendations at initial phase which is going to be at Addis Ababa city administration with Addis Ababa TVET Agency and TVET colleges. As part of the intervention, Save the Children International through the LI-WAY program would like to hire licensed technical consultant/organization that partly support the implementation of this partnership initiative from the outset.
2.   GENERAL AND SPECIFIC OBJECTIVES OF THE TECHNICAL ASSISTANT (TA) SERVICES;
 2.1.     GENERAL OBJECTIVE;
The overall objective of the consultancy service is to provide technical assistant for the implementation of systemic partnership intervention between Save the Children International and Federal TVET Agency.
THE SPECIFIC OBJECTIVE OF THE SERVICE;
 ·       To facilitate the establishment of functional national skill council together with the federal TVET agency and the program technical team from SCI.
·       To organize and facilitate various meetings and workshops including the launch of the program at national/federal level.
·       To technically lead and support the development of directives as outlined in the agreed partnership proposal at federal level based on recommendations of the researches.
·       To play coordination roles in bringing various market players/concerned stakeholders to discuss and reach on consensus on an actions to be piloted at Addis Ababa with TVET Agency and selected colleges.
·       To facilitate and support the development/revision and delivery of the agreed training contents at the four TVET colleges with tailored capacity building supports-with continuous engagement of employers at relevant points and facilitation of employment of those targets that received the supports eventually.
·       To generate learnings and support capacities of implementing actors to institutionalize the piloted successful initiatives to themselves and work with program team and relevant actors to help other similar actors to copy the whole or parts of the successful initiatives.
3.    EXPECTED OUTPUTS AND DELIVERABLES;
 As indicated timelines and deliverables of the partnership intervention, the technical consultant/organization is expected to produce the following deliverables and outputs;
·       Various and regular meetings and workshops reports/minutes/agreements with different actors' actions. This includes launching workshop reports at the start of the intervention implementation.
·       Memorandum of Understanding (MoU) which showed the processes of establishment of functional national skill council, roles, contributions and actions of each actors and depicts the timelines for regular meeting to get updates, review the agreed actions and give directions.
·       Developed three directives following the conducted researches, consultation and agreement of actors including the validation and inputs of various concerned experts.
·       Consultations, transition, consensus proceedings/minutes of deliverables and actions that agreed to be implemented in phase two of the partnership intervention.
·       Four TVET colleges selection process and agreement proceeding with Addis Ababa TVET agency, federal TVET agency and the intervention focal person to start piloting the agreed systemic actions in the phase two.
·       Supported and finalized technical and financial reports that expected to be produced by the federal TVET agency in agreed timeframe based on the given reporting protocols.
·       Consensus letters/MoU with various stakeholders especially from employers to work with and their confirmation to work together and engagement at relevant stages of partnership intervention implementation.
·       Developed/revised and delivered training materials with the four TVET colleges and other relevant actors including various capacity building and experience sharing documented cases.
·       Based on the agreed and piloted systemic actions at the four TVET colleges in Addis Ababa city administration, the number of targets that benefited in terms of finalized training through improved delivery and obtained employment.
·       Memorandum of understanding that show actors in the piloting phase expressed their commitment to continue with improved training contents development and delivery systems and engagement of relevant market actors.
·       Minute and documented actions vis-à-vis sustainability and scale-up initiatives and actions.
 4.    CATCHMENT AND TIMEFRAME OF THE TECHNICAL ASSISTANCE SERVICE
The consortium-LI-WAY program is operational in Addis Ababa city administration as indicated above in the background section. So, this partnership intervention is going to be implemented at federal/national level in the first phase. And, then will be in Addis Ababa city administration with relevant actors including the selected four TVET colleges from the city in the second phase. Hence, the services will be delivered within Addis Ababa catchment.
The technical assistance of the consultant is going to be delivery/outcome oriented and the timeframe will be adjusted with the planned milestone of the deliverables of the partnership intervention. Hence, S/he will provide part time technical assistance within this systemic partnership project period (24 months).
5.    SAVE THE CHILDREN INTERNATIONAL (SCI) SHALL BE RESPONSIBLE TO;
ü  Provide all relevant information to the consultant about the overall program objectives, principles and framework of the approach.
ü  Facilitate agreements with the consultant through the SC logistics unit/HRD.
ü  Provide oversight of the assignment from beginning to the end
ü  Provide comments/ feedback and approve the Plan of Action and documents produced
ü  Ensure that the comments/feedback given on the draft report are fully incorporated in the final report
ü  Link the consultant with the prime Partner-Federal TVET Agency that carrying out the agreed project initiatives.
ü  Provide guidance to the consultant in her/his informed decisions and actions while providing technical assistance of partnership intervention implementation.
ü  Facilitate payments for the consultant as per the agreement and SC logistics unit/HRD and Finance disbursement policy.
6.    ETHICS, SAFEGUARDING AND CODE OF CONDUCT
As the consultant(s)/firm will be working on behalf of Save the Children, they will be required to adhere to the Child Safeguarding Policy and ethical guidelines.
The consultant will make clear to all participating stakeholders especially children of all ages that they are under no obligation to participate in the program implementation. All participants will be assured that there will be no negative consequences if they choose not to participate. The consultant must obtain informed consent from all participants, including children and their care-giver if a child is to be interviewed. He/ She must receive prior permission for taking and use of visual still/ or moving images for specific purposes during data collection, document preparation and presentation. The consultant will assure the participants the anonymity, confidentiality and will protect the visual data and its use for agreed purpose only.
Job Requirements
The consultant  should have practical experiences at least in the following competency areas;
·       Post graduate level qualification in related disciplines (Training & Education development, School and Higher education leadership, Business Administration, Economics, Development Studies, or other related discipline).
·       At least 8 years of relevant and practical evidences that show experience vis-à-vis this kind of assignment.
·       Evidence based experience in planning, facilitating, coordinating various regional/national events, meetings, discussions and forum and etc.
·       Commendable experiences in the engagement and facilitation of national workforce development and platform establishment.
·       National and international experiences in providing various technical, coordination, facilitation and partnership at higher levels.
·       Reputable experiences in producing, reporting and sharing quality and timely deliverables as demanded.
·       Demonstrating commitment for tailoring, innovating and applying different national and international experiences in terms of introducing workable and easily adapted national's systems.
Applying Instructions
Save the Children invites those who are interested and fulfill the above criteria are eligible to apply to HR, Save the Children International Office located around Old Airport, Near Bisrate Gabriel Church at Dire Building) within 10 consecutive week days starting from  June 22, 2020,  to  July 1, 2020.
Those who satisfy the criteria indicated above will be considered for selection and those who win the offer shall be awarded the jobs. Applicants are expected to submit their copy of TIN number and Trade License. SC shall withhold 2% if the individual consultant has a TIN number & License or 30% where he/she does not have a TIN number & License as per the Ethiopian Tax legislation.
Technical proposal, including resume of the consultants with supporting documents, printout documents that show previous work experience, names and contact information of a minimum of two previous clients, and financial proposals should be submitted separately in a sealed envelope on or before July 1, 2020  at 4:30 P.M in person.
N.B. Please be informed that you can consider this vacancy as a TOR and additional TOR will not be provided by SCI. We accept proposals from individual consultants only,  Firm/company proposals will not be accepted.
WARNING: Do not to pay any money to get a job. Please report fraudulent jobs to info@newjobsethiopia.com