Inclusion & Protection Technical Coordinator
Location

Addis Ababa, Ethiopia

Date Posted

July 26, 2020

Category

Security



Job Type

Full-time



Currency
ETB
Description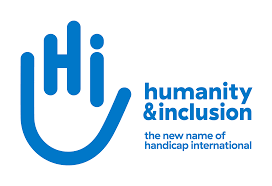 Humanity & Inclusion has been implementing development and humanitarian interventions in Ethiopia since 1986. HI had been also implementing protection project for Internally Displaced Persons and South Suddenness Refugees. Currently, HI is implementing an inclusive protection projects in Somali region, Liben Zone (Filtu and Deka Suftu districts) and Benshangul Gumuz region, Kamashi zone as well as integrated multi-sectoral life saving response to conflict and climate induced affected IDPs in Somali, Oromia, Southern Nation Nationalities People (SNNP) regions, Benshangul Gumuz region, Kamashi zone and Gambela refugee camp. HI promotes an inclusive approach by focusing on access to services for all whenever possible rather than developing specific actions for people with disabilities. HI works not only with people with disabilities and other vulnerable populations, but also with their families, their communities, and the society. Since 2017 Humanity & Inclusion in Ethiopia has been particularly active in the field of protection risk monitoring, referral of SGBV survivors to service providers, psychosocial support provision to traumatized people and provision of physical rehabilitation service including mobility aids and extended this inclusive humanitarian response in Somali and Benshangul Gumuz regions. HI Ethiopia also signed strategic partnership agreement with NRC Ethiopia mission with commitment to support NRC programs are inclusive humanitarian action. Emergency Response HI Ethiopia is responding to the border conflict humanitarian crisis in Ethiopia, Somali region of Liben, Sitti, Erer zones, Benshangul Gumuz region of Kamashi zone as well Oromia and SNNP regions with the following areas of intervention
Protection monitoring and referral to service providers including HI managed mobile inclusive safe space
Mental health and psychosocial support service
Community-based general protection focusing on person with specific needs
Provision of functional rehabilitation and mobility aids
Capacity building of humanitarian organizations and government sector office staff to mainstream inclusion and protection in their strategies, programs and services.
DESCRIPTION DE POSTE :
Under the responsibility of the Country Representative and with the support of the HQ Inclusion and Protection Technical Referents, you will be responsible for: -You contribute to the overall planning for HI's mission and lead the design and implementation of strategy and interventions on disability, age and gender inclusive services and protection services in close link with other relevant technical expertise and sectors of intervention based on identified opportunities, needs and interests. -You provide regular technical guidance on protection and disability mainstreaming within strategies, programming and service provision, both internally and externally (with partners) -You support skills development and capacity building of HI staff, consortium partners, humanitarian actors to promote a coherent and evidence based approach. -You ensure a coherent and adapted approach for service providers and the wider humanitarian body where appropriate, promoting disability, age and gender inclusion within emergency and development action. -You develop tools and resources in line with global and national frameworks, guidelines to ensure that services are inclusive of men, women, boys and girls with disabilities, including older people, supporting the widespread roll-out of tools and guidelines both internally (HI mission) and externally -You do field visits to support teams and partners. The Inclusion and protection TC will allocate 60 % of her/his time on Inclusion and 40% on protection.
PROFIL ATTENDU :
You have a degree in humanitarian/development work or in human rights, disability-related studies, social work, international humanitarian law, cooperation, or international development. A background in disability and protection would be an asset. -You have at least 3 years of experiences in the humanitarian sector, working in protection response and/or in promoting non-discrimination, disability inclusion through an intersectional approach. -You have technical experience in disability and/or protection mainstreaming in humanitarian or development projects. -You have experience in NGO and in emergency context. Experience in Ethiopia or in the region would be an asset. -You have experience designing and providing capacity development (training, coaching, learning,etc...) -You speak English (oral and written) -You show strong capacity to represent the organization and ability to submit proposals -You demonstrate excellent reactivity and flexibility in all circumstances
LANGUE(S) DE TRAVAIL :
SPECIFICITES/PARTICULARITES DU POSTE :
Security situation in Ethiopia is overall under control, despite some periodic ethnic clashes and roadblock by protester in the past and movement restriction due to COVID-19 pandemic, which limit the reach of IDP sites. To mitigate and reduce the spread of COVID-19 virus, the government of Ethiopia declared five-month state of emergency effective as of April 2020, which will be reviewed and updated based on prevailing situation of the pandemic.
CONDITIONS :
Starting date : 01/08/2020
Length of the contract: 5 months
Employee status, according to experience : - Salary from 2757 € gross/month regarding the experience of the candidate - Perdiem : 555,96€ net/month - Insurances : medical hearth coverage, retirement planning, repatriation - Paid holiday : 25 days per year - R&R : Level 1 : 1 day per month - Status : position open to unaccompanied - Housing : Collective taken in charge by HI
WARNING: Do not to pay any money to get a job. Please report fraudulent jobs to info@newjobsethiopia.com