Income Streams Development and Expansion Coordinator
Description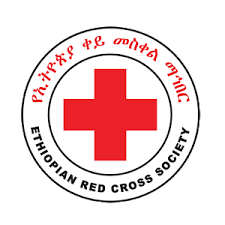 Back ground
Ethiopian Red Cross Society is a humanitarian organization working in partnership with the Ethiopian government as an auxiliary to the government since 8th July 1935, with partners the International Federation of the Red Cross and Red Crescent Society (IFRC), ICRC and other National Societies. Its vision is to be a strong, self-reliant and the most efficient humanitarian organization in Ethiopia in reaching the most vulnerable. Our mission is to prevent and alleviate human suffering and to contribute to the wellbeing of mankind and prevalence of peace. It works on six core programs including Disaster preparedness response and disaster risk reduction (DPR /DRR), Resource Mobilization, Volunteers & Members management and Engagement, Image Building and Humanitarian Diplomacy, Capacity Building and Promotion of the Culture of Peace and Non-Violence. Following the recurrent drought, Increased chronic food insecurity and increased natural and manmade disasters ERCS is regularly trying to strengthen its capacity to address the above issues and increase its income streams to enhance its financial resources. Thus, ERCS is inviting applications from external qualified staffs that can fulfill the requirements of the post to fill the following vacancy that exist at Jigjiga, Somali Region of Ethiopia.
Job Grade:-XI
Terms of Employment:-       Permanent (After 3 Months of probation period) 
Work Unit:    Income Streams Development and Expansion
Reports to:     Regional Branch Head II
Specific Duties & responsibility
The income streams development and expansion coordinator is directly accountable to the Regional Branch Head and shall have the following major functional duties and responsibilities:-
Plans, organizes, directs and controls the income streams development and expansion activities of the Region;
On the basis of general direction sets and executes short-term, medium-term and long-term plans of income streams development and expansion activities of the Region;
Ensures the alignment of the Regions income streams development and expansion effort with the strategic plan of the Society
Ensures the implementation of Resource Development, Mobilization and Utilization policies, strategies and procedures the Society;
Plans and upon approval implements fundraising events, donation and support solicitation efforts
Reviews and evaluates the feasibility and performance of the Region's income generating schemes and provides technical backup on sustainability of the schemes to Zonal and Woreda branch offices;
Establishes appropriate system for the collection of membership fee for all categories
Oversees the timely collection of membership fee
Ensures the development and maintenance of donors/supports data base
Oversees implementation of income generating programs at regional branches that arc consistent with the purpose and duties of the Society;
Closely works with Zonal and Woreda branches in developing and expanding income streams
Monitors and evaluates effectiveness of the existing resources development, mobilization & unitization frameworks in the region and proposes amendment on same as deemed necessary;
Applies criteria and conditions set by FRCS National Office to open income generating schemes, to define and standardize their core tasks
Applies the criteria and conditions of closing income generating/resources mobilization schemes that are not well functioning as set by the ERCS National Office;
Respects the autonomy levels of IGAs, as set by the ERCS National Office
Ensures that IGAs fulfill their obligations on issues of national concern
Expand options and opportunities for generating resources targeting regional governments, the private sector, corporate bodies and communities for support;
Strengthens emerging and existing sources of income generating activities at branch to encourage self-financing sources;
Conducts market studies for income generation projects and collaborates with Business Development and Marketing Services at the ERCS National Office
Expands resource base by strengthening and exploiting existing assets, income generating multipurpose buildings, and other income generating schemes in the region;
Plans special fundraising events in the Region and follows up their implementation upon approval; provides overall support to the ones conducted at zonal and Woreda branch office level;
Organizes and stages special social or resources mobilization functions or events that further enhance the Branch's income generating opportunities;
Responds to the queries of the Income Streams Development and Expansion Department at the ERCS National Office
Ensure proper documentation of the contribution of the IGAs, fundraising and donation effort of the Branch to the overall RDM goal of the Society
Ensures that both financial and physical performance reports/data of the Branch's income streams development and expansion activities arc prepared, consolidated and submitted to the Office of Regional Branch Head and email copy of the same to the Office of DSG-RDM at the Head Office
Performs other related duties and responsibilities of the Regina! Branch's income streams development and expansion as assigned by the Regional Branch Head
Job Requirements
Job Specification
MA/BA Degree in Business Development, Economics, Management, Marketing, Regional and Local Development Studies and 4 /6 years work experience out of which 1/2 years on senior professional position.
Other Skills & Competencies
Training in Resource Development and Mobilization, business plan preparation, project cycle management, project proposal development and Monitoring & Evaluation
Fluent in English, Somali and Amharic languages and Well familiar with Somali region context
Ability to work closely, professionally, and constructively with all others regardless of nationality, ethnicity, gender, religion, race, tribe, or cultural background
Applying Instructions
We invite candidates meeting the required qualifications to fill out the employment application form from the official website of the Ethiopian Red Cross in vacancy menu http://www.redcrosseth.org/get-involved/vacancy and email to ercs-recruitment@redcrosseth.org before the closing date of this announcement on August 30, 2020. Or submit a non-returnable copy of all their credentials, recommendation letters, Proof of experience, an updated CV and cover later by not later than 30  of August 2020 to the Ethiopian Red Cross Society (ERCS), Somali branch, PO. Box:-65, Jigjiga, Ethiopia. Or can submit in person at the ERCS Office Jigjiga. 
WARNING: Do not to pay any money to get a job. Please report fraudulent jobs to info@newjobsethiopia.com