To conduct an external baseline assessment for Ethiopia's Multi-Year Resilience Programme (MYRP)"
Location

Addis Ababa, Ethiopia

Date Posted

April 13, 2020

Category

Consultancy



Job Type

Contract



Currency
ETB
Description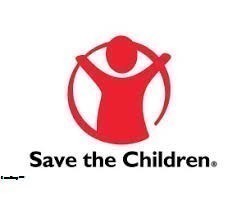 I. BACKGROUND
Ethiopia has gone through repeated human-made crisis and natural disasters in the last few years, with 2019 registering over three million people displaced. According to UN Humanitarian Needs Overview at the time, about 2.62 million school-aged children including 1,257,600 (48%) girls were in need of humanitarian education support in IDP hosting sites. The main barriers that prevent emergency-affected children from attending educational services include lack of learning spaces for children affected by displacement, gender sensitive WASH facilities, inadequate food and water as well as basic education materials. Teachers work in environments that are not conducive to learning and in-service support is lacking. Getting all out of school children affected by displacement including girls and children with disabilities (CWDs) back to school and providing them with access to water, food, protection and psychosocial support will be a key step to responding to these problems and building their resilience to current and future shocks and stresses.
The Multi-Year Resilience Programme (MYRP), through Seed Funding from Education Cannot Wait (ECW) (2020 – 2023) and a budget of US$27 million, will initially focus on addressing the critical educational needs of 60,487 out of school children affected by displacement  children (30,717 boys, 29,770 girls) in 81 schools, 17 woredas and 3 regions (Amhara, Oromiya and Somali). The MYRP in the long run aims to improve learning through equitable access, crisis-sensitive and quality relevant education for 745,997 emergency-affected children (380,418 boys, 365,579 girls, including children with disabilities) in 44 prioritised woredas in Ethiopia.
The theory of change of the ECW programme points out the cause and effect relationship within the results framework. It states the conditionality for increased access as making the learning environment safe and protective, improve children's readiness for learning by addressing their needs and building the awareness and engagement of communities and parents to support the school.  It posits that learning outcomes will improved if the teaching and learning processes are strengthened and is child-focused, especially those affected by emergency. Retention and transition rates will improve if the focus on the individual child leads to addressing the learning and personal needs of the child and the school provides equitable opportunities for all. Finally, all these will lead to improved learning if the system is well planed and managed, taking into account the special needs of children in difficult  circumstance, especially girls and the most marginalized like children with disabilities.
A 'whole of school' approach will be pursued in targeted areas through interventions that will expand access, improve quality and relevance of education, promote retention and transition of learners, and resilience of school communities. School-based interventions will be supported by system-strengthening efforts at all levels of the sector. Relevant capacities of key stakeholders (education sector officials, school management, teachers, community members, learners) will be developed to strengthen conflict and disaster risk sensitivity of education. Key aspects of the education sector (data management, planning, teaching-learning classroom practices, parental-community engagement, school-based early warning systems) will be supported to promote resilience of the sector, institutions, and communities through education.
II. GOAL AND OUTCOMES OF MYRP
The goal of the Multi-Year Resilience Programme is to improve learning through equitable access to relevant (crisis-sensitive) and quality education for emergency-affected children in Ethiopia. The goal will be delivered through four interlinked outcomes built around four strategic priorities (thematic areas), namely: gender, equity, and inclusion; education quality and relevance; retention, transition, and protection; and systems strengthening and resilience.
The proposed MYRP, through the ECW Seed Funding program and in later years through resources to be mobilized from donors, includes immediate actions to address critical educational needs of internally displaced people (IDP), returnees, host and other emergency affected children and medium to long-term interventions to build the resilience of the education system to support the (re)integration of returnee and relocated children and their host communities. Additionally, the MYRP will include activities aimed at sustaining results delivered through 2017-2019 ECW initial investments in Ethiopia to strengthen refugee teacher systems.
Table 1: indicators at outcome level as in the attached results framework of the MYRP
Goals/Outcomes

Indicator

Goal: Improve learning through equitable access to resilient and quality education for emergency-affected children in Ethiopia
·       National primary/lower secondary learning achievement (reading for lower primary)
Outcome 1: Equitable access to safe, protective and gender-sensitive (pre-primary and primary) learning environments for emergency-affected girls, boys, including CWDs is increased
·       Average attendance rate for ECW-supported children/youth

·       ECW-supported community out-of-school rate.

·       Share of ECW-supported schools and learning environments meeting safe learning standards.

Outcome 2: Quality and relevance of education for emergency-affected girls, boys, including CWDs is enhanced
·       Pre-primary/primary learning outcomes of ECW-supported children.

·       Average instructional time in ECW-supported schools.

Outcome 3: Retention and transition for emergency-affected girls, boys, including CWDs is improved
·       Primary/lower secondary survival rate in ECW-supported communities.

·       Primary/lower secondary completion rate in ECW-supported communities

Outcome 4: Capacity of education institutions and communities to provide crisis-sensitive education for emergency-affected girls, boys, incl. CWDs is strengthened
·       Country score for "presence of inclusive policies" (regarding: girls' secondary education, school-related gender-based violence, children with disabilities, refugees and IDPs).

·       Domestic financing for education in emergencies (% increase funding to EiE in key national plans and policies.

·       Country score for "presence of a quality EMIS"
III. PURPOSE OF THE BASELINE
The purpose of this ToR is to call for applications from individual consultants  to undertake a baseline assessment of the Multi-Year Resilience Programme with the aim of putting in place benchmarks for comparison of progress made each year for the ECW Seed Funding programme until the end of June 2023 and the long-term MYRP beyond. It will also be used to adjust programme plans and strategies throughout the implementation years. The baseline report will be used by implementing partners, grantees, the MYRP Steering Committee, government and ECW to monitor progress and identify areas of improvement.
IV. SCOPE OF THE BASELINE ASSESSMENT
The detailed needs assessment will only be conducted in the target regions for the Seed Funding- Amhara, Oromiya and Somali. The assessment will:
·       Produce representative data to allow for improved geographic prioritisation, and response planning.
·       Provide a greater understanding of the barrier's children face in accessing education in the target regions and identify priorities from communities affected by displacement.
·       Provide a status update on the security in each of the three regions, assessing the viability of educational response in very insecure areas e.g. woredas facing ongoing conflict. This includes a map of the shocks and stresses affecting education in the target areas.
·       Evaluate the resilience capability of the education system to cope with and respond to crises, especially the Education Cluster at sub-national level. This will include analysis of the different levels of the educational system - learners, teachers,  parents, woreda and regional education authorities.
·       Assess the current state of learning in classes in emergency contexts (reading and writing skills, teacher capacity, supportive community environment).
·       Assess the linkages between educational response and child protection systems at a local level.
·       Evaluate the types  of educational and well-being outcomes that will be relevant to the planned interventions.
·       Assess the specific needs of vulnerable groups especially out of school girls and children with disabilities and provide recommendations for implementation in the programme.
·       Assess the capacity of the education system to plan, manage and monitor education in emergency.
The other deliverables include:
·       An evaluation of the current indicators in the results framework, based on the need's assessment and an assessment of the feasibility of tracking these indicators annually.
·       A recommended results framework for the Seed and the MYRP, with proposed means of tracking the indicators for Grantees
·       A revised list of target woredas and beneficiaries based on needs for the Seed and MYRP. This will consider  all available data on displacement in the country e.g. DTM and VAS datasets and factor in government's prioritisation at a regional level. The targeting must also factor in a balanced and conflict sensitive approach to programming in conflict affected woredas e.g. in areas of cross border conflict, the Seed and MYRP should focus in both areas.
V. BASELINE ASSESSMENT METHODOLOGY AND PROCESSES
The baseline survey should be carried out using mixed methods (qualitative and quantitative). Specifically, a rapid assessment of learning (reading and writing) is required to capture learning in emergency contexts. Secondary data will also be used, as appropriate, for enriching the report. The sample size of the study should be determined based on Table 2 above of targets for both programmes.
The tools should focus on:
a)    Adapting tools that assess learning outcomes e.g. EGRA.
b)    Developing tools covering the five core skills of reading acquisition; letter knowledge, phonological awareness; fluency; vocabulary; and comprehension.
c)     Observation of school and reading environment as per the results framework.
d)    Triangulation of quantitative and qualitative data.
The individual consultant  will be responsible for designing tools, field visits, data collection, data analysis and drafting of the report. The assessment team will work closely with the ECW grantees; Save the Children and UNICEF and the Programme Coordination Unit (PCU) at the Ministry of Education as well as the MYRP Steering Committee to coordinate the work, conduct the data collection and analysis, and disseminate the findings of the evaluation.
The individual consultant will develop the evaluation sampling strategy and design the sample in consultation with Save the Children and UNICEF. The sample should be representative, while responding to certain limitations of the programme designs, in that the programme covers mainly internally displace people (IDPs) and Returnees locations in three regions.
The sampling strategy will be proposed by the individual consultant and will be based on sampling of teachers, students, primary caregivers, and community members, within selected sites.  The eligibility criteria will be that participants will have to be the primary caregiver and legal guardians of a child who is participating in the programme.
Process:
The assessment process and methodology will include the following phases;
 Phase 1: Inception:
A draft work schedule to be submitted to the ECW Grantees; Save the Children and UNICEF for review and approval.
In-depth desk review of available information on Education in Emergencies (with a particular focus on IDPs and returnees) programme documents, education data from the Federal Ministry of Education and any other relevant information. Review the current status of children in Ethiopia with focus on education during and after emergency and conflict and the community resilience structures that support education continuity.
Preliminary discussions with ECW grantees; Save the Children and UNICEF, and the Ministry of Education to facilitate a common in-depth understanding of the conceptual framework, refining the assessment questions and adjusting data collection methods, tools and sources. The consultancy team will have the opportunity to discuss and propose amendments to the methodology, as long as the purpose of the study is maintained and expected deliverables are produced at the required level of quality. Any proposed changes will need to be endorsed by both Grantees.
Drafting of Inception report (deliverable 1), including the details of the methodology to be used, sampling approach, timeline, full revised list of indicators for qualitative and quantitative measurement (results framework), draft data-collection tools to be presented to and approved by the ECW grantees. The proposed methodology needs to be sufficient to capture all the indicators agreed for this assessment purpose.
Phase 2: Field Work Phase
 The development of data gathering tools, interview and observation guides using a consultative participatory process, will include the following steps:
Facilitate a meeting to share the tools for comments with key stakeholders overseeing the consultancy.
Pre‐test the tools and facilitate a meeting with key stakeholders, to validate the pre‐testing data obtained and fine tune the tools based on the experiences from the team of interviewers/enumerators and field experience.
Train research assistants / enumerators for data collection in all the selected sites to ensure that standardised methodology and application of the tools are fully understood.
Conduct collaborative planning for field work with the Task force, including development of agenda and activities.

Work with team of interviewers/observers to collect data using quantitative, qualitative observations and other appropriate methods (measurable indicators) from children, parents (caregivers), teachers, head teachers, woredas education officials and community members:
Ensure the quality of information collected from fields, cross check with the validity and reliability of information collected and verify
The individual consultant will submit regular progress report and field reports throughout data collection period.
Following the data collection and analysis phase, the survey team will make a presentation of the preliminary key findings to key stakeholders.
Phase 3: Analysis and Reporting
Process data (data entry, cleaning, and analysis) using any acceptable statistical data analysis package for data gathering and analysis, for both quantitative and qualitative data analysis.
A detailed draft technical report will be shared with key partners for review, and once all feedback has been addressed, the consultant firm will share a final report for review and validation.
A concise (approximately 30 pages) summary report (deliverable 3) of the key findings of the validated technical report drafted and shared.
Stakeholder Participation:
Key stakeholders include the ECW grantees; Save the Children and UNICEF, Ministry of Education, and the MYRP Steering Committee. The Grantees will be responsible for selection of the firm to conduct the assessment, but the contracting will be managed by Save the Children.
VI. MAJOR TASKS, DELIVERABLES AND TIME-FRAME
Tasks
Deliverable
Time-frame

1.     Inception phase

·       Work schedule,

·       Sampling strategy,

·       Desk review,

·       Refinement of methodology with Grantees

·       Relevant tools required for data collection.

·       Application for all relevant research permits for Ethiopia.

·       Letter of support from the Ministry of Education

1.     Inception Report.

Inception report (deliverable 1) including work plan, methodological approach, instruments to be used, interview and field visit protocols, annotated outline of final report, to be presented and approved by the Grantees and endorsed by the MYRP Steering Committee.

April 2020 (1st payment of 40%)

April 30

2. Field Work Phase

·       Key informant interviews / focus group discussions conducted

·       Enumerator training

·       Qualitative and quantitative fieldwork

·       Data cleaning

·       Presentation on initial findings

2.     A presentation to the Grantees on the initial findings.
May 25
3.     Analysis and Writing

·       Coding of qualitative and quantitative data

·       Analysis of data

·       Evaluation of results framework

·       Re-targeting for the Seed and MYRP

·       Drafting of baseline report.

·       Drafting of the revised results framework.

3. A comprehensive first draft baseline assessment report (Deliverable 2) submitted for review and feedback. This includes the revised results framework.

June 20
4.     Incorporation of feedback from the Steering Committee. Validation of the baseline report.
Hard and soft copy of final report (Deliverable 3) with inputs from validation workshop delivered and approved
July 2020 (2nd Payment of 60%)
The final baseline report should be very focused on practical and implementable recommendations. Specifically, the report should include at least the following sections: executive summary, description of the assessment methodology (as per agreed inception report), assessment of the methodology (including limitations), findings, analysis, conclusions, lessons learned and recommendations for consideration in the programme implementation. The Annexes to the report should contain: the TOR, the inception report, approved data collection instruments, and any other relevant information.
The report should be provided in both hard copy and electronic version in English. Complete datasets (tools, database, filled out questionnaires, records of interviews and focus group discussions etc.) should also be provided to Save the Children and UNICEF at the end of the assessment, and will remain the property of both Grantees. Any use of datasets and publications emanating from the evaluation is subject to prior approval of the Grantees.
VII, REPORT OUTLINE
The report is expected to follow an agreed upon reporting structure and be concisely limited to:
·       A maximum of 30-40 pages
·       With a font size of 11 "Gill Sans MT"
·       Line spacing of 1.5"
·       Left margin 2" and right margin 1.5" with normal top and bottom margins- 1" each
Appendixes should include the different data collection instruments used, the row data and list of reference materials.
Job Requirements
TEAM COMPOSITION AND EVALUATION CRITERIA
The individual consultant needs to be experienced professional with the required educational qualification in education at MA level or above. The consultant will also be evaluated against its track record in similar areas of work.
Applying Instructions
Save the Children invites those who are interested and fulfill the above criteria are eligible to apply to HR, Save the Children International Office located around Old Airport, Near Bisrate Gabriel Church at Dire Building) within 10 consecutive week days starting from April 13, 2020  to  April 22, 2020.
Those who satisfy the criteria indicated above will be considered for selection and those who win the offer shall be awarded the jobs. Applicants are expected to submit their copy of TIN number and Trade License. SC shall withhold 2% if the individual consultant has a TIN number & License or 30% where he/she does not have a TIN number & License as per the Ethiopian Tax legislation.
Technical proposal, including resume of the consultant with supporting documents, printout documents that show previous work experience, names and contact information of a minimum of two previous clients, and financial proposals should be submitted separately in a sealed envelope on or before April 22, 2020  4:30 P.M in person.
N.B. Please be informed that you can consider this vacancy as a TOR and additional TOR will not be provided by SCI. We accept proposals from individual consultants only,  Firm/company proposals will not be accepted
WARNING: Do not to pay any money to get a job. Please report fraudulent jobs to info@newjobsethiopia.com