Infant and Young Child Feeding (IYCF) Counsellor
Description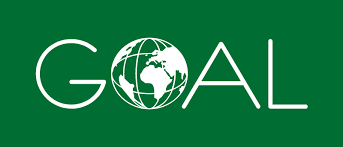 JOB OPPORTUNITY
Internal/External
| | |
| --- | --- |
| Reference No:   | REC/081 /21 |
| Job title:            | Infant and Young Child Feeding (IYCF) Counsellor |
| Location:           | Afar_Asayita |
| Reports to: | Regional Programme Manager |
| Number of Posts | 01 /One/ |
| Closing date: | 16/09/2021 |
About GOAL
GOAL's mission is to work with the most vulnerable communities to help them respond to and recover from humanitarian crises, and to assist them to build transcendent solutions to mitigate poverty and vulnerability.
GOAL is a non-for profit organization that has been working in Ethiopia for over 30 years, towards ensuring the poorest and most vulnerable in our world and those affected by humanitarian crises have access to the fundamental rights of life, including but not limited to adequate shelter, food and livelihoods, water and sanitation, nutrition, healthcare and education. GOAL implements a range of multi-sectoral development, resilience, recovery and humanitarian responses programmes by being sensitive to cross-cutting issues including gender, accountably, child protection, HIV/AIDS. Currently, we work with pastoralist, agro-pastoral, pastoral dropouts, rural small holder farmers, rural/urban youth and street children to respond to humanitarian crises and build resilience in Ethiopia working closely with local communities, local government, donors and other key actors.
We envision a world where poverty no longer exist, where vulnerable communities are resilient, where barriers to wellbeing are removed and where everyone has equal rights and opportunities. GOAL Ethiopia's main donors Irish Aid, USAID/OFDA, EHF, ECHO and other private donors.
About the position
The Senior CMAM Programme Officer will be responsible for the overall management of the day to day activities of a GOAL Community based Management of Acute Malnutrition (CMAM) and other activities in the assigned Field site.
KEY AREAS OF ACCOUNTABILITY/DUTIES
·         Providing ongoing training for MoH staffs with special emphasis to develop ownership of the programme by MoH staff and build their capacity to sustain the programme.
·         Supervise and review of weekly and monthly reports from stabilization centers (SC) and outpatient Therapeutic programme (OTP)  SFP and other related activities .
·         Supervise the activities of the supplementary feeding programme/TSFP/ to run smoothly and in line with the guideline.
·         Maintain work schedule with each OTP, SC, WASH and TSFP site as well as community mobilization.
·         Update the regional Program manager on the implementation of the CMAM and other activities on weekly basis.
·         Assign tasks among the staff according to the variation in workload, holidays, unplanned absences or illness
·         Work with Woreda and zonal MoH, DPPC and other officials to ensure all aspects of programme understood and agreed to implement the programme
·         Conduct capacity assessment of the activities on monthly basis with Woreda CMAM focal person and incorporate the finding to the monthly progress report.
·         Ensure MoH at clinic or Woreda level (as appropriate) are included in all decision making regarding the programme activities
·         Negotiate Stabilization Care for referral with nearest relevant MoH Hospital or health center inpatient facility where available.
·         Ensure referrals in and out of inpatient care are working smoothly.
·         Follow up management of stocks with the storekeeper; monitor rates of consumption and ensure supplies are ordered in a timely manner
·         Ensure all criteria are respected and understood by the teams, including admission, discharge and transfer to and from the various components of the programme, all medical and nutritional protocols, and their application/OTP/SC/TSFP/.
·         Ensure the beneficiaries, caretakers and members of the community are treated respectfully at all times
·         Lead regular nutrition team management meetings
·         Report any problems in a timely manner to the Regional Programme Manager,
·         Ensure all authorities and communities are kept well informed of the programme,
·         Prepare monthly progress reports and statistic reports and an end of project final report for submission to the Regional program manager. The progress report need to follow the monthly report guide and also provide detail explanation on why admission decrease or increase or remain the same and also provide detail explanation on the trend of admission.
·         Review the TSFP report and send to the regional program manager including the activities of the TSFP distribution, post distribution monitoring, on site distribution monitoring and daily distribution monitoring analysis and summary report with recommendation and next distribution planning.
·         Follow up any absence by the staff
·         Facilitate delivery of salaries, per diems or other payments to MoH staff
·         To ensure that all staff fully complete and sign timesheets monthly for submission to HO
·         To ensure payments made locally are compliant with the Procurement & Authorisation Chart with appropriate supporting documentation
·         To ensure that distribution lists and records are properly documented, maintained and filed for submission to HO quarterly
·         To ensure stock cards are maintained for all items received, separated by donor and reconcile to all store documents (GID, DDs etc)
·         To ensure assets are safe guarded and included on the monthly update of assets to HO
·          Assist in any other tasks when required
Job Requirements
JOIN US
Do you want to join an exciting organization that brings high level impact to the community and add value to your professional advancement?  Then join us if you have:
·         BSC in Public Health and Nursing with a minimum of 4 (four) years relevant work experience
·         Have a demonstrated experience in emergency nutrition programme, notably CMAM and running other feeding program.
·         Strong knowledge of operational planning, budget planning and management, monitoring and evaluation and report writing,
·         Good knowledge, understanding and implementation of integrated Rural Development and emergency Programme activities,
·         Ability to plan and organize work to meet individual, team, and programme objective,
·         Training and facilitation skill,
·         Ability to effectively liaise with government, donors, NGOs, community leaders and other stakeholders,
·         Fosters working in teams & teamwork spirit, coach, and lead staff.
·         Very good knowledge and practice of computer application,
·         Excellent communication skills, both written and spoken.
·         Continually looks to improve personal skill, knowledge and work hence contribute to capacity building within the team and organization,
·         Willing to travel to remote areas and to camp in the field, ability to work flexibly including weekends and willingness to travel and work in rural locations and live-in basic conditions.
·         Understanding of the nature of the program and willing to travel and live-in field site, with frequent transfer from site to site.
·         Flexible and creative approach; keen to take initiative where appropriate.
·         Accountability & responsiveness within areas of responsibilities,
Knowledge of local language,
Desirable qualities, Skills and Competences:
·         Familiarity to local culture.
·         Passionate, strongly dedicated and highly committed to work for the improvement of the poor community
·         Resilience: Maintains focus and intensity and remains optimistic, persistent and professional even under adverse, stressful or difficult situations.
Note: This description is not an exhaustive list of the skill, effort, duties and responsibilities associated with the position.
REMUNERATION and BENEFITS:
GOAL will pay a competitive basic salary based on the salary grading with addition benefits.
A chance to develop tangible experience.
Being part of a team who continue to make a real difference to the lives of the most vulnerable people.
Commitments:
GOAL's recruitment procedure is fair and transparent which is also in line with the organization's commitment to its integrity, honesty, and culture. GOAL is committed to ensure that, its performance complies with the terms and conditions of relevant agreements, applicable laws & regulations. Hence, pre-employment background checks will be conducted, and employees are required to read, understand, sign and implement different polices including safeguarding and child protection policy, Protection from Sexual Exploitation and abuse policy, sexual harassment policy, code of conducts and any other rules and regulation of the organization. GOAL is strongly committed not to harm the people under its care.
Applying Instructions
Interested and qualified applicants need to submit ONLY once their non - returnable CV & Application Letter for one vacancy. The vacancy reference number along with the position title and Duty Station need to be written in the application letter and/or subject of the email. Applicants can Only apply using the following option.
Applicants who have access to the internet can directly apply and send their application to goaljobs@et.goal.ie
Applicants who don't have access to the internet can directly submit to GOAL Ethiopia Field Office in Asayita Goal Office
GOAL strongly encourages female candidates to apply!
Only short-listed candidates will be contacted for an interview and exam.
Shortlisted candidates will need to submit other supporting documents upon request at later stage.
GOAL is not able to contribute towards any costs incurred by candidates during the recruitment process.
WARNING: Do not to pay any money to get a job. Please report fraudulent jobs to info@newjobsethiopia.com