Infection Prevention and Control (IPC) Specialist
Description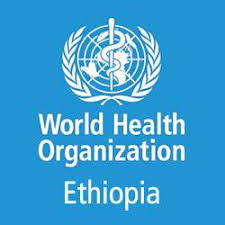 Objective of the Programme:
WHO Ethiopia supports Federal Ministry of Health (FMOH)/Ethiopian Public Health Institute (EPHI) efforts to strengthen the capacity to establish the minimum IHR core capacities. In this regard, the capacity of public health emergency management system of EPHI and Regional Health Bureaus (RHBs) will be built for early detection, confirmation and response to Public Health and Nutrition Emergencies and events of national or international concern. WHO is planning to recruitment and develop roster list of surge teams to be trained before deployment. The deployment will be demand based supporting the national or regional Rapid Response Teams (RRTs).
Description of Duties
Under the overall supervision of the WHO Representative and direct supervision of the Incident Manger/Emergency Preparedness and Response (EPR) team lead, the Infection Prevention and Control (IPC) Specialist will support the investigation and response to emergency health and nutrition and events of national or international concern with the national or regional RRTs. The expert will specifically execute the following tasks:
Ensure IPC priorities and activities are managed effectively within the overall public health and nutrition emergencies and in compliance with the National standard operating procedures and/or the WHO IPC guidelines
Provide leadership, guidance and relevant technical support to the Response actors, the RHB and other relevant agencies of government.
Assess IPC capacities and practices in emergency units, hospitals and health care facilities. Provide technical recommendations to achieve improvement actions and monitor implementation.
Work with the FMOH, RHB to conduct risk assessment, provide guidance and strengthen capacity for emergency preparedness and response.
Support the RHB and ministries of Health to develop relevant IPC policies, protocols as an integral part of health system strengthening.
According to local needs and requests, review the IPC measures implemented and advice on prevention of healthcare-associated infections in healthcare settings.
Assess training needs, develop training plans and conduct IPC training and appropriate mentorship for staff at hospitals, and health facilities.
Provide guidance on immediate IPC policies, resources, equipment and training needed for emergency units and healthcare facilities and outbreak settings.
Initiate and/or support/strengthen scientific documentation of response efforts and activities in line with WHO global best practice.
Produce regular and written feedback to FMOH/RHB and other response actors, and report to the WR.
Perform any other incident-specific related duties, as required by the functional supervisor and WR.
Required Qualification
Education
Essential: first degree in medicine (Medical Doctor) or Nursing or Public Health or Microbiology from an accredited/recognized institution;
Desirable: Master's in Public Health or Nursing from an accredited/recognized institution. Training in IPC.
Verification of Education
In the event that your candidature is retained for an interview, you will be required to provide, in advance, a scanned copy of the degree(s)/diploma(s)/certificate(s) required for this position. WHO only considers higher educational qualifications obtained from an institution accredited/recognized in the World Higher Education Database (WHED), a list updated by the International Association of Universities (IAU)/United Nations Educational, Scientific and Cultural Organization (UNESCO). The list can be accessed through the link: http://www.whed.net/. Some professional certificates may not appear in the WHED and these will be reviewed individually.
Experience
Essential: at least five years of practical experiences in implementing infection prevention programmes with healthcare facilities;
Desirable: experience in implementing IPC programmes within humanitarian emergency settings. Experience working with UN/WHO or other large international organizations.
Languages:
Excellent knowledge of English and fluency in the working language of the country
Skills
Ability to work harmoniously as a member of a WHE, experience in the areas of emergency health and nutrition investigation/assessment and response
Computer skills including statistical packages used for data management and analysis
Competencies
Producing results
Communicating in a credible way
Building and promoting partnerships across the organization and beyond
Respecting and promoting individuals and cultural differences
Team work
Additional Information
Type of contract-Special Service Agreement.
Duration - For six months initially with possibility of extension.
Duty Station - Addis Ababa and various Regions in the country, as needed.
No of vacant posts: Multiple/Roster
Annual remuneration: NOC step 1 as per UN salary scale which will be USD 2,323/month payable in ETB at the prevailing UN exchange rate.
Only candidates under serious consideration will be contacted. Please provide your cellphone number and valid e-mail address.
Applicants within government employment and/or with outstanding obligations will not be considered unless a letter of release is produced.
Long-listed candidates may be contacted to sit a written or presentation prior to final short-listing. Interviews will take place using a competency-based approach.
Note that this is a national position, and only applications from nationals of ETHIOPIA will be accepted. Please REFRAIN from applying if you are not ETHIOPIAN NATIONAL.
WARNING: Do not to pay any money to get a job. Please report fraudulent jobs to info@newjobsethiopia.com