Description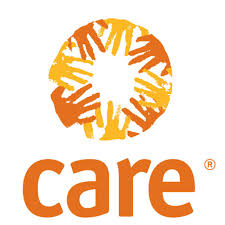 INTERNAL/EXTERNAL VACANCY ANNOUNCEMENT
Innovation Fund Officer
CARE is an international NGO with local staff and community partners in more than 90 countries. We create local solutions to poverty and inequality and we seek dignity for everyone every day and during times of crisis.  These solutions have a broad range, from clean water to access to education; from microfinance to ensuring that everyone has nutritious food; from agriculture and climate change to disaster response. CARE puts women and girls at the center of everything we do because they have proven to be the best hope for creating lasting change in the world.  Our staff live where they work, which makes us effective at understanding the challenges they face. We've been doing this for over 70 years, since World War II. It started with the world's first CARE Package® of food for the post-war hungry in Europe.  Our work today is as important as ever, we believe that poverty and inequality are historic injustices that we can end within a generation, for good. If you share our core beliefs: poverty is an injustice; poverty is solvable; and together, we have the power to end it, join us.
Date: August 18, 2020
Vacancy No. 037/20
Position: Innovation Fund Officer                    
Grade: 6C
Salary: USD 816                                                                 
No of positions; 1 (one)
Type of Employment- Definite
Duty base and Position:  Hawassa  Program  Office
Dead Line: 10 days from the date of advertisement
I.  JOB SUMMARY:
The purpose of the Innovation Fund Officer position is to serve as field office point person for all Innovation Fund activities and to monitor, collect information, compile and document and report on implementation progress, lessons, etc. for those activities. The Innovation Fund Officer will support the development of concept notes and oversee the quality of grant awards from solicitation of applications to implementation, financial transactions, and final reporting. S/he is will liaise frequently with the CCU Innovation Fund Advisor at CARE country office in work planning, monitoring, and reporting.
II. RESPONSIBILITIES AND TASKS:
Job Responsibility #1. Expediting and Follow up Solicitation Process (25%)
Develop/revise solicitation process and quality tracking mechanisms in consultation with experts from implementing partners, SNV, and CCU
Make field visits in project operational areas to help improve call application collection and reporting
Verify solicitation data quality with implementing partners and report against their plans to the Innovation Fund Advisor
Participate in the formulation/revision of award call screening.
Job Responsibility #2:  Contract Agreement Management (25%)
Communicate and deliver agreements to awardees at local level
Develop contract monitoring schedule and control each activity milestones against the entered agreement
Assist awardees at early stages to clearly understand and plan their activity schedules accordingly
Tracks data comparing against the award agreement plan
Provide coaching and support to awardees on regular basis especially during early award stages
Ensure consistency of information in different reports against realty on the ground
Establishes and maintains documentation system for all innovation fund related activities including, minutes of TWGs and other technical meetings in his/her respective region;
Regularly update the records and report to Innovation Fund Advisor.
 Job Responsibility #3:  Learning and documentation (25%)
Work with the knowledge management advisor and other staff of CARE SNNPR and CCU to document innovation projects' learning, experiences
Work with project technical staff in organizing local workshops, training sessions
Prepare workshop schedules, take notes and prepare minutes/ proceedings and reports
Job Responsibility #4:  Reporting (15%)
Prepare and submit monthly and quarterly report to IFA
Job Responsibility #5:  Other (10%)
Perform other duties as assigned
Job Requirements
A) EDUCATION
BA/BSc Degree in Economics, Business management, Sociology, Psychology, or equivalent combination of education and work experience.
B) EXPERIENCE
3-5 years of work experience in business development service and early business coordination and also progress monitoring and evaluation
C) TECHNICAL SKILLS
Required:
§  Firm belief in teamwork, gender equality, transparent and participatory management
§  Sensitivity to different aspects of diversity (cultural, religion) and sensitivity to HIV/AIDS
§  Strong interpersonal and communication skills and the ability to work effectively with a wide range of constituencies;
§  Training/facilitation skills;
§  Writing skills (for report), proficiency in oral and written English
§  Computer literacy in MS-Word, Spreadsheet, Microsoft PowerPoint etc
Desired:
§  Project Design, Monitoring and Evaluation
§  Quantitative and qualitative data analysis skills
§  Action learning/research methodologies
D) COMPETENCIES
§  Coaching, initiating action, communicating with impact, innovation, planning and organizing, building partnership and commitment, facilitating change, adaptability, and contributing to team success
IV.             CONTACTS/KEY RELATIONSHIPS 
The Innovation Fund Officer expected to build partnering relationships with partners and field based staff, project officers and specialists to smoothly support Innovation Fund programing in Livelihoods for Resilience Activity implementation areas.  S/he will work in close collaboration with the all CCU staff, SNV advisors, and other specialists at the head office and field office levels.
V. LIVING CONDITIONS (FOR OVERSEAS POSITIONS) AND LEVEL OF TRAVEL REQUIRED. 
This position is based in Hawassa, SNNPR with up to 50% travel to Livelihoods for Resilience Activity intervention areas to support Innovation Fund activities of the project.
Applying Instructions
If you are interested to be part of our dynamic team, exciting work environment and contribute to CARE Ethiopia's mission and vision, please send your CV (not more than 3 page) and cover letter (not more than one page) using one of the following options:
Directly apply through Ethiojobs: www.ethiojobs.net
Send your application by e-mail to: ETH.JobsHR@care.org
Send your application through P.O. Box 4710 addressed to CARE Ethiopia, Human Resources Unit,Addis Ababa
Apply in person to one of CARE Ethiopia Offices in Addis Ababa, Dire Dawa, Borena, Hawassa,Semera, Chiro, Debre Tabor, Dilla and Filtu
Please clearly write the position you are applying on "Innovation Fund Officer" the subject line of your email or envelope. Your application will be automatically disqualified if you failed to do so.
Please DO NOT SUBMIT copies of transcripts, academic degrees or recommendation letters with the application. You will provide them upon request.
 Due to the large volume of applications, only short-listed candidates will be contacted.
Passionate and dedicated candidates who meet the job requirements are strongly encouraged to apply especially women.
WARNING: Do not to pay any money to get a job. Please report fraudulent jobs to info@newjobsethiopia.com