INTERN – Agronomy Advisor
Location

Sidama Zone, either in Aletawondo or Yirgalem town, SNNPR, Ethiopia

Date Posted

January 17, 2020

Category

Agriculture



Job Type

Full-time



Currency
ETB
Description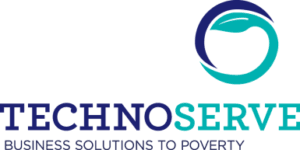 I.            Background: TechnoServe works with enterprising people in the developing world to build competitive farms, businesses, and industries. We are a nonprofit organization that develops business solutions to poverty by linking people to information, capital and markets. Our work is rooted in the idea that given the opportunity, hardworking men and women in even the poorest places can generate income, jobs and wealth for their families and communities. With more than four decades of proven results, we believe in the power of private enterprise to transform lives.
II.            Program Description: The primary objective of the TechnoServe agronomy program will be to increase the production of the coffee tree for coffee farmers through both yield improvement and behavioral shifts due to price incentives. This production improvement will be achieved by educating project farmers on agronomy and environmental best practices, farm management, and assisting them in applying those techniques at an individual farm level. TechnoServe will use a two-year farm college training and individual farm visits to improve farmer knowledge of agronomy techniques and oversee implementation.
III.            The intern will support the implementation of strategies that will enable smallholder coffee farmers to achieve sustainable increases in coffee quality and yields as per TechnoServe quality requirements. Responsible for day-to-day execution of the coffee agronomy program, activities plan and supervise project deliverables of farmer trainers to ensure the timely achievement of targets
IV.            Duties & Responsibilities
INTERN- Agronomy Advisors are responsible to support the Business, to follow up and implement the day to day project activities at the grass-root level including the following duties & responsibilities: -
1.      Planning and management of Farmer Trainers (FTs)
·         Submit weekly work plan – details when and which trainings the intern will attend/supervise will attend training
·         Review FT weekly work plan with dates
·         Collect weekly training plans and data from FTs
·         Provide feedback, coaching and development activities related to performance management, following HR guidelines.
·         Notify SBA of any performance issues as soon as observed.
·         Develop a team spirit among all reports.
2. Conduct monthly Agronomy trainings to FTs
·         Model that the monthly agronomy training to FTs at local farmers field.
·         Supervise teach-backs and give feedback.
·         Ensure each training module is completed within a months' time.
3. Observe FTs' training delivery at the farm level
·         Observe full training to farmers
·         Give feedback and coaching to FT based on observation.
·         Check visited HH list, cross-check with the list in the database. Ensure the reported data is accurate.
4. Back checking farm Visit
·         Pick farmers at random and advise on the Best Agronomy Practices they learned
·         Discuss training, farmer adoption, and challenges
·         Complete Best Practice checklist
5. Visit Demo plots
·         Check demo plot status, complete form and give feedback to FF
·    Meet with Focal Farmer and discuss things done well and things needed to be implemented on the demo plot.
6. Tablet survey M & E
·         Complete digital electronic-based training and demo plot observation form
·         Collect, check for completion and submit a complete set of Farmer Trainers' attendance sheets to SBA within 1 week of training completion.
·         Discuss any attendance issues with Farmer Trainers and Business Advisor and support to develop an action plan.
·         Compile weekly attendance update and submit to SBA
7. Prepare & check FTs expenses
·         Collect official voucher receipts for transport and accommodation
·         Submit documents to the SBA on a timely basis
8. Stakeholder Management
·         Create a good working relationship with stakeholders.
·         Meet with Kebele leaders and Cooperative to give progress reports every quarter.
·         Support Farmer Trainers to mobilize farmers at the Kebele level.
·         Perform other duties as assigned by the Agronomy Senior Business Advisor.
Job Requirements
V.   Required Skills & Experience:
·         Willingness to be based in assigned remote locations in Sidama Zone and willingness to spend significant time in rural areas;
·         Bachelor's degree in a relevant field – Plant Science, Horticulture, Crop Science, Agriculture, etc. May accept experience in lieu of a degree;
·         Interpersonal and cross-cultural skills as well as problem-solving skills;
·         Planning skills and working to strict time-guidelines;
·         Fluency in Amharic and Sidamigna,
·         English oral & written presentation skills;
·         Computer literacy, including Word and Excel
VI.   Preferred Skills:
·         Familiarity with Sidama area
·         Experience working with Agriculture extension-related duties.
.         Female candidates are highly encouraged to apply
Applying Instructions
VII. Application Instructions
Qualified and interested applicants should Click here to apply for this position and submit a cover letter resume and salary history as a single document (either Word or PDF)  by January 27, 2020. Applications will be reviewed and considered as received/on a rolling basis. Please identify the position for which you are applying in the subject line.  Only applicants meeting minimum qualifications will be contacted. Please note that we are not accepting CVs that are not sent through the indicated link
WARNING: Do not to pay any money to get a job. Please report fraudulent jobs to info@newjobsethiopia.com