Community Wellbeing Initiative (CWI) Response Officer
Location

Benishangul Gumuz, Ethiopia

Date Posted

October 31, 2019

Category

Social Sciences



Job Type

Full-time



Currency
UGX
Description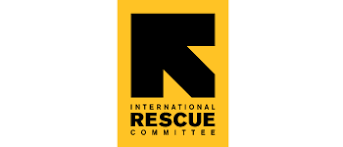 ORGANIZATIONAL DESCRIPTION:
The International Rescue Committee (IRC) is one of the largest humanitarian agencies in the world, providing relief, rehabilitation and post-conflict reconstruction support to victims of oppression and violent conflict. IRC works to address both the immediate, life-saving needs of conflict affected people in an emergency and the reconstruction needs in post conflict societies. IRC is committed to a culture of bold leadership, innovation in all aspects of our work, creative partnerships and thorough accountability to those we serve.
SCOPE OF WORK/ JOB PURPOSE:
Under the direct supervision of Camp and technical supervision of CWI Program Managers, the GBV Response Officer will ensure quality of GBV case management service and psychosocial support to survivors of GBV, adhere GBV guiding principle and follow survivor's centered-approach. The Response Officer will work to promote multi-sectorial service; health, safety, psychosocial support and justice (where feasible) by support referral networks that enhance a survivor's ability to receive confidential, safe, and timely services that meets their needs and their best interest in Sherkole camp, including supervision and capacity building of Social Workers, support GBV coordination with other partners, and oversee the empowerment activities with women and girls.
DETAILED RESPONSIBILITY AND TASKS:
Participate in GBV rapid assessment, and contribute to the CWI overall intervention strategy based on feedback received from women and girls throughout the response activity engagement.
By strictly adhere GBV guiding principle; manage, monitor & supervise GBV related cases
Recruit ,supervise and capacitate social workers formal and informally to provide quality case management services; including age-appropriate specialized support and care for adult women, adolescent and girl child survivors through training, daily mentor, weekly meeting, applying quarterly case workers knowledge and skills assessment tools.
Ensure proper and safe documentation of reported GBV incidences through utilization of GBVIMS consent, case intake, action plan, follow up plan, client satisfaction tool and other case management forms accurately and appropriately, strictly follow data protection protocol and confidentiality.
Build a relationship with all relevant GBV program stakeholders and conduct mentoring sessions to service providers (health, legal, protection, psychosocial) in the camp and in the local community to encourage greater communication, collaboration and coordination among partners from protection, health, legal, and psychosocial sectors.
Work with stakeholders to implement GBV Standard Operating Procedures (SOPS), and monitor referral pathway to ensure survivor's ability to receive confidential, safe, and timely services that meets their needs.
Coordinate case management meeting only with service provider involved in its case assistance; actively participate in monthly GBV coordination meetings; and participate in GBV safety audit & other assessments as requested.
Enhance participation of Women and Girls at the Women's and Girls' Wellness Center (WGWC) and conduct regular review meetings with women and girls (and WGWC steering committee if applicable) to improve WGWC activities and response interventions.
Assist in GBVIMS database – entering data to camp IR and share quality data monthly to CWI program Manager
Assist in response related IEC and BCC materials, in collaboration with GBV team, ensuring messages are appropriate for the community and conduct pre-testing before dissemination
Develop monthly and weekly activity plans for social workers
Monitor response activity budget utilization, BvA, M&E,  supply and logistical needs of the response activity and ensure adherence to all relevant IRC logistic policies
Critically identify areas of integration with other sectors of the IRC (Sanitation, child protection, Health and Water program) to maximize women and girls' inclusion and participation.
Any other duties and responsibilities that can be given by immediate and technical supervisors.
Job Requirements
Post graduate degree in Social Work, Psychology, Public Health, Women's Studies, or any other Social science related fields from recognized university plus 2 years of relevant work experience
Bachelor degree in Social Work, Psychology, Public Health, Women's Studies, or any other Social science related fields from recognized university plus 3 years of relevant work experience
NGO experience is a plus.
 Skills Required
o    Basic supervisory/managerial skills.
o    Technical and report writing skills
o    Computer literate.
o    Fluent spoken and written English.
o    Good communication and interpersonal skills.
Technical Skills
Experience in counseling survivors of Gender Based Violence or other trauma.
Clear understanding of gender, power abuse, and issues surrounding violence against women.
Able to maintain medical ethics, confidentiality and respect for client at all times.
Experience in participatory techniques and community mobilization
Ability to lead, train, supervises, facilitate and motivate other CWI field workers in their respective tasks in a professional, respectful and supportive manner.
Positive and professional attitude, able to organize, maintain composure and prioritize work under pressure, work over-time when needed and able to coordinate multiple tasks and maintain attention to detail.
Ability to work as a member of a team essential.
Applying Instructions
Candidates who meet the above qualifications; please send your CV, application letter and copies of credentials through:
-  IRC recruitment site 
-  ethiojobs.net or
-   P.O.BOX:  249, Assosa
- Please include 3 references from current and former employers.
- Applications will not be returned.  IRC discourages phone calls or personal visits
- Only applicants meeting the minimum qualification will be short listed and contacted.
Female candidates are highly encouraged to apply!
Your application letter/cover letter must include the following information.
·         Name of the position you have applied for
·         Date of application
·         Summary of  your qualifications and experience
·         Motivation/objective of why you have applied for the job
·         Permanent Address and present address (if different from permanent) and telephone number if possible also email address
·         Disclose any family relationships with existing IRC employees.
Are any of your relatives employed by International Rescue committee (IRC)? If answer is "yes", give the following information:
 YES          NO

NAME

Relationship

Position
Office/field office
IRC is an equal employment opportunity employer.  IRC considers all applicants on the basis of merit without regard to race, sex, color, national origin, religion, sexual orientation, age, marital status or disability.
WARNING: Do not to pay any money to get a job. Please report fraudulent jobs to info@newjobsethiopia.com