Description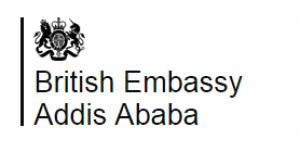 Investment Advisor 
 -  
Department for International Trade C4 (12/20 ADD)
The British Government is an inclusive and diversity-friendly employer.  We value difference, promote equality and challenge discrimination, enhancing our organisational capability. We welcome and encourage applications from people of all backgrounds. We do not discriminate on the basis of disability, race, colour, ethnicity, gender, religion, sexual orientation, age, veteran status or other category protected by law. We promote family-friendly flexible working opportunities, where operational and security needs allow.
Job Category:  Department for International Trade roles (DIT)
Job Subcategory:   Department for International Trade (DIT)
Job Description (Roles and Responsibilities)
Main purpose of job:
You will work with the DIT Country Director as an integral part of the British Embassy economic team in Addis in the pursuit of the objectives set out in DIT's Trade Plan for Africa and the Country Plan for Ethiopia. As an investment advisor funded from UK Official Development Assistance (ODA), your main objective will be poverty reduction in Ethiopia through your work with UK businesses that are looking to invest and create jobs and growth in the market. You will provide leadership on the ODI agenda across Embassy teams in Ethiopia. In doing so, you will lead support for the pipeline of UK businesses already looking to Ethiopia for their next investment, develop awareness-raising communications campaigns and events in key sectors both in the UK and Ethiopia, generating a buzz and excitement among businesses for the Ethiopian market and support those investors already in the market to remain.
Context:
The Department for International Trade (DIT) is the Trade Promotion and Negotiation organisation for the UK. We promote UK businesses overseas and attract foreign investment to our shores. We have 3,000 staff across the globe in over 100 countries. Our aspiration is to address some of the challenges facing the UK, by helping British businesses to internationalise and grow overseas and as well as helping African businesses better engage with the UK and the world.
DIT Africa is one of the nine DIT global networks and is led by Emma Wade-Smith, HM Trade Commissioner (HMTC) for Africa. The Africa Region is exciting and energising and UK firms have a strong presence here, making the UK one of the largest investors in the continent. With some of the strongest growing economies in the world and booming population growth, there are numerous more investment opportunities for UK firms, from tech start-ups in the West to infrastructure in the East. The Network's role is to promote these opportunities and position the UK as the continent's number one trading partner and investor.
DIT in Ethiopia is based at the British Embassy in Addis Ababa. We are a core part of the wider economic-focused Prosperity Team comprising DIT, the Foreign and Commonwealth Office (FCO) and the Department for International Development (DFID), all working to alleviate poverty, improve economic development, and enhance investment and trade between the UK and Ethiopia.
Roles and responsibilities : 
The key responsibilities are:
Providing leadership on the investment agenda: You will become the go-to champion on inward investment within the Prosperity Team in Ethiopia, working with the Country Director to shape the team's strategy in market, shaping the functions of the team as well as identifying the most promising opportunities for investment,
Establish a world-class investment support function: You will support the pipeline of investment projects, removing barriers to investment wherever you find them. This means providing advice on market entry, leveraging your own network to support companies, promoting investments within the Government of Ethiopia, helping to develop financial viability and acting as an advocate throughout the investment process.
Presenting investable opportunities to businesses in the UK: You will run a small number of sectoral campaigns, focused on generating significant new interest in Ethiopia where there are substantial investment opportunities on the horizon through both events and external communications.
Supporting existing investments: You will build, leverage and maintain important client-facing relationships with existing investors in the market, putting in place a strong strategic relationship management system in place for the most critical investors. Through these relationships, you will take steps to support these investors to ensure that they remain in the market.
Build a network of facilitators to support investments: You will build excellent relationships with the Ethiopian Investment Commission (EIC) and other regional investment bodies, as well as with private sector partners within Ethiopia to support deal flow.
The role will require strong interpersonal and organisational skills, with the ability to influence and build relationships; the confidence to negotiate between senior internal and external government stakeholders will be of particular benefit. It will require close teamwork, supporting UK Embassy prosperity strategy.
The jobholder will be a confident self-starter, a team player with excellent communication skills, and the ability to network with a wide range of contacts at senior levels in government, international agencies and the private sector. A strong track record of client-facing work in an investment promotion agency or a consultancy would be particularly welcome.
Job Requirements
Essential qualifications, skills and experience  
Postgraduate degree and/or undergraduate degree and other professional qualification.
At least eight years professional work experience
Proven client facing experience, for example with an investment promotion agency, professional services firm, but preferably in the investment sector in Ethiopia
A positive, resilient, flexible and adaptable "can-do" attitude that can see way through challenges.
Knowledge of, and a keen interest in sustainable development (additional training will be given)
Fluency in the language of business and investment
Excellent interpersonal skills are critical for this role
Desirable qualifications, skills and experience  
Experience of the following: business development, understanding issues and pursuing strategies together, investment appraisal, deal pipeline preparation, deal brokering, advisory
Excellent drafting skills
Demonstrable knowledge of the UK, especially the UK regions and the devolved administrations of Scotland, Wales and Northern Ireland.
Experience of working in organisations with a matrix management structure
Required competencies
Seeing the Big Picture, Collaborating and Partnering, Achieving Commercial Outcomes, Managing a Quality Service
Application deadline:  10 August 2020
Grade: C4 (L)
Type of Position: Fixed Term
Working hours per week: 36
Duration of Post: 12 months
Region: Africa
Country/Territory:  Ethiopia
Location (City):  Addis Ababa
Type of Post: British Embassy
Number of vacancies:  1
Starting monthly salary:   ETB 43,026.73
Start Date:  1 October 2020
Other benefits and conditions of employment
Learning and development opportunities (and any specific training courses to be completed):
This role provides enormous opportunities to grow and develop given its leadership and cross-Embassy responsibilities. You will have access to the full suite of DIT and FCO learning and development opportunities including the FCO's Diplomatic Academy, training in the UK, and will be encouraged to join DIT's trade profession. We also provide regular in-house learning opportunities and are committed to supporting further academic opportunities. Our staff who demonstrate great leadership potential are encouraged to apply for the FCO's pan-African Emerging Leadership Programme. ODA training will be provided. The British Embassy has a strong commitment to learning and development and all staff are required to agree a learning and development plan with their line manager.
Working patterns:
Flexible working requests will be considered favourably, but please note the following:
You may be required to work a few evenings each month.
You may be expected to travel to other cities in Ethiopia, and there may be occasional travel to the UK, and possibly other countries within Africa.
Additional information
Locally engaged staff of all grades will be entitled to paid annual leave as follows:
Up to 2 years 22 days
After 2 years services 25 days
After 5 years services 30 days
Applying Instructions
For more details interested and qualified applicants are encouraged to see full vacancy and apply through our job website -  Investment Advisor – Department for International Trade C4(12/20 ADD)
Please be aware that you will only be able to apply to vacancies for Local Staff roles with the British Government through this official tal.net site (operated by Oleeo). Jobs may be advertised on third party websites, however our adverts will always link back to the official tal.net site. If you complete and send an application through any other site, we will not receive it.
WARNING: Do not to pay any money to get a job. Please report fraudulent jobs to info@newjobsethiopia.com