Investment and Finance Advisor
Description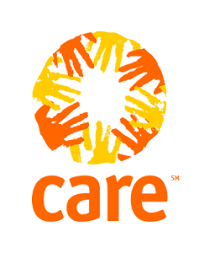 I.                    JOB SUMMARY:
The Investment and Finance Advisor provides technical leadership for financial services within the value chains selected for the Women Empowerment through Gender Transformative Market Opportunities (WE-GO) project. The position holder supports developing the value chains, designing upgrade activities, and inherently building the capacity in partners and target clients. The investment finance advisor will lead the financial inclusion activities starting with needs analysis and work with finance providers and users to build the business case for relevant/improved financial products and services. The position holder will be responsible for supporting MoA/BoA work to promote/introduce market-based interventions to stimulate Financial Service Providers (FSPs), work with the project's target women Producers and Markets Groups (PMGs), and women-led MSMEs/Coops. The position is collaborative in designing and ensuring the delivery of financial products by financial and non-financial commercial institutions. The advisor will guide the project team on a range of financial products available and make beneficial linkages. As part of the program delivery unit, the advisor is expected to support the innovation fund and loan guarantee fund portfolio management. The advisor will also be responsible for identifying and making linkages to enable access to insurance products suitable for VC participants, including crop and livestock insurance products. The Position holders will report to the Senior Market System Advisor.
The position will be based in Addis Ababa with up to 60% travel to project sites.
II. RESPONSIBILITIES AND TASKS
Job Responsibility #1:  Technical Assistance, Program Planning, and Implementation: % of Time:  25%
§  Provides technical assistance to partner staff implementing WE–GO project activities in Financial inclusion and livelihoods based on the approved project work plan
§  Collaborate with Senior Market Advisor to develop financial products and services to participating financial and non-financial institutions, to assist with operations, liquidity, management, and sustainability of lending assets based on prudent lending standards, properly documented and secured.
§  Ensures that implementation of field programs proceeds according to approved plans and that immediate corrective actions are taken when required;
§  Identify, screen, and build relationships with financial sector organizations (microfinance institutions, commercial banks, credit unions, lease financers, digital financers, and other potential partners) to develop and expand appropriate financial products and delivery models to meet the needs of project clients and meet project goals
§  Work with value chain actors, business development specialists to conduct on-going constraint analysis, identify opportunities, and take advantage of innovations within the market to enable improved access to finance for profitable IGAs of VC participants
§  Ensure that approaches used for inclusive finance address unequal gender relations;
§  Propose new financial solutions for the project value chain participants (small scale producers, processing SMEs, input suppliers, traders and exporters where applicable) and facilitate their implementation by designing, testing, adjusting and ensuring affordability and sustainability of those solutions including input supplies on a consignment term, embedded financial services, trade advances and other financing methods as part of broader value chain business transactions
§  Assist partner FSPs to design suitable or adjust their existing products to meet demands of WE – GO clients, to enable continuity of access to credit services by program clients;
§  Work closely with the project team to increase the ability of the targeted value chain participants to access appropriate financial services from FSPs and BDS providers;
§  Supports external and internal project reviews for higher-level reflective practices;
§  Participates in diagnostic studies (livelihood assessments) and undertake regular survey/analysis activities in collaboration with MEL teams;
§  Reviews project evaluation reports; compile and share lessons for future project design considerations.
Job Responsibility #2:  Information Management: % of Time:  20%
§  Research and analyze the local market for financial services, identify and assess the financing needs of the project target clients
§  Reviews and keeps current information on WE - GO project activities in the Finance sector and producing quarterly reports, documenting disbursed and repaid loans provided by partner Microfinance Institutions, etc.;
§  Reviews and keeps current information on government policies/actions in the Business and Finance sector, including microfinance, and ensures active information flow regarding best practices and application of program/project standards across  all WE - GO implementing woredas;
§  Ensures the collection of accurate information on field activities under the assigned sector from CARE and other operational partners of WE - GO;
§  Develop periodic reports on financial inclusion, document project outcomes and impacts particularly related to women clients, and provides information for publication, sharing lessons and learning when required;
§  Regularly maintains project information on IGA/Income and Finance activities using appropriate database/ information management system and make accessible to the staff and other stakeholders.
Job Responsibility #3:  Learning and Networking: % of Time:  25% 
§  Identify success factors, challenges and opportunities around access to financial services for WE–GO targeted clients;
§  Liaison with external programs in IGA and micro finance on best practices in the operation of Village Savings and Loan Associations and linking rural poor to FSPs;
§  Keeps up to date with developments in the sector, including best practice examples;
§  Facilitate quarterly joint workshop with financial services providers in CARE WE - GO implementation areas;
§  Link the WE - GO Project with the regional government and NGO partners on IGA/Income and Finance issues, including micro finance.
Job Responsibility #4: Capacity Building: % of Time:  25%
§  Assess, develop and facilitate implementation of a capacity building plan for partners to ensure scale, accountability and reporting systems serve the project goals;
§  Provide leadership, expert advice and build core capacities in the partner and implementation staff in developing and monitoring new financial products;
§  Develops capacity of WE – GO, MOA selected directorates, BOA staff on financial inclusion, including on linkages with FSPs, and related initiatives within WE-GO;
§  Organizes training courses and delivers or arranges for the delivery of training programs aimed at WE –GO target client women farmer/producers;
§  Provide leadership in developing and coordinating implementation of saving and lending associations (VSLAs, VESAs, and the like);
§  Facilitate trainings on village saving and lending associations establishment, monitoring and support;
§  Organize and facilitates presentations on WE-GO learning, progress reports and related areas of financial inclusion in meetings and events;
Job Responsibility #6:  Perform other duties as assigned: % of Time:  5%
III.              PROBLEM SOLVING (Thinking Environment)
All three levels of problem-solving apply to the incumbent. But category numbers two and three are most applicable to this position because, the incumbent must use interpolative skills to pick and choose the right strategy to address a given problem and also has to deal with variable situations, which need analysis, problem definition and development of alternative solutions.
Job Requirements
§  B.A./MA Degree in Economics, Finance, Commerce, Business Administration, Marketing, Agriculture or other related fields.
B) EXPERIENCE:
Required:
§  5 years of relevant experience with the first degree and 4 years of experience plus a postgraduate degree in investment finance, banking, and microfinance sectors, including needs assessments, surveys, and field program implementation. Experience in value chain development, enterprise development, financial product design, financial solutions. Experience in progress monitoring and project evaluation.
Desired:
§  Experience in both the public sector and NGO programs. Experience in Agricultural markets and/or value chain financing. Development of Business Services oriented toward financial products and services. Experience in training, mentoring and institutional capacity building.
C) TECHNICAL SKILLS
Required:
§  Knowledge of income generation and microfinance practices and operations
§  Highly developed computer skills (Word processing, database management);
§  Excellent written and verbal communication in English Language;
§  Firm belief in teamwork, gender equality, and participatory approach and sustainable development.
Desired:
·         Training planning and delivery skills.
D) COMPETENCIES
Result oriented, Respect, accountability, courage, excellence, communicate effectively, building partnership, building commitment, contributing to team success, innovation, pro-active problem solving, gathering information/research, analytical ability, solution oriented, managing and improving performance.
V. CONTACTS/KEY RELATIONSHIPS 
The incumbent is expected to establish and maintain good relations with partners, counterpart governments and NGOs.
VI. WORKING CONDITIONS AND LEVEL OF TRAVEL REQUIRED
This position is located in Addis Ababa and requires up to 50% travel time to WE – GO implementation areas.
CARE Ethiopia is committed to preventing all unwanted behavior at work. This includes sexual harassment, exploitation and abuse, and child abuse. We expect everyone who works for us to share this commitment by understanding and working within the CARE Safeguarding Policy and related framework. CARE Ethiopia has a zero-tolerance approach to any harm to, or exploitation of, a vulnerable adult or child by any of our staff, representatives or partners.
CARE Ethiopia reserves the right to seek information from job applicants' current and/or previous employers about incidents of sexual exploitation, sexual abuse and/or sexual harassment the applicant may have been found guilty to have committed or about which an investigation was in the process of being carried out at the time of the termination of the applicant's employment with that employer.
By submitting the application, the job applicant confirms that s/he has no objection to CARE Ethiopia requesting the information specified above. All offers of employment will be subject to satisfactory references and appropriate screening checks.
Applying Instructions
If you are interested in being part of our dynamic team, exciting work environment, and contributing to CARE Ethiopia's mission and vision, please send your CV (not more than 3 pages) and cover letter (not more than one page) through www. Ethiojobs.net.
Only short-listed candidates will be contacted.
Passionate and dedicated candidates who meet the requirement are strongly encouraged to apply, especially women!
CARE seeks to improve the lives of the most marginalized, particularly women and girls. Our diversity is our strength. We encourage people from all backgrounds and experiences to apply.
WARNING: Do not to pay any money to get a job. Please report fraudulent jobs to info@newjobsethiopia.com