Location

Addis Ababa, Ethiopia

Date Posted

September 18, 2020

Category

Consultancy



Job Type

Contract



Currency
ETB
Description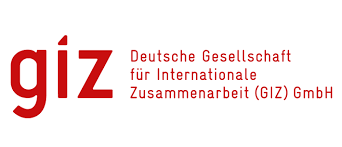 Invitation to Bid
Reference Number: 83362994
The Project "Employment promotion in the informal sector by leveraging diaspora money transfers" is a new regional project funded by the German Federal Ministry for Economic Cooperation and Development that contributes to improving the employment and income situation in Ghana and Cameroon – with Ethiopia, Kenya and Togo as future partner countries. Start-up and micro-entrepreneurs are supported by improved access to finance through the topping-up of diasporas' transfers of funds and capacity-building of entrepreneurial skills.
The project's approach is to increase the impact of diaspora remittances to Africa. Members of the Diaspora in Germany will identify and register individuals and businesses known to them in which they trust, wish to invest and see potential. Both partners (diaspora sponsor and entrepreneur) apply with a joint business project. These business projects will go through a verification process and then receive technical support from local coaching organizations and a financial contribution by GIZ to match the contribution from the diaspora donor and the entrepreneur up to 2.500 EUR.
Those matching grants shall be made available to the entrepreneurs across the country either in cash, as cheques, bank transfers or mobile money through the GIZ Country Office in Addis Ababa, depending on their access to respective financial services.
Against this background, the GIZ project seeks the services of a consultant to explore modalities for GIZ to facilitate the payout of matching grants to up to 2,000 entrepreneurs across Ethiopia. The services shall result in a market assessment of mobile money services operators, financial service, and other organizations and companies, which can support GIZ to facilitate the efficient payout of matching grants to the entrepreneurs.
Duration of assignment and working conditions
This is a short-term consultancy, contract will start from October 1, 2020, to November 15, 2020, with consultancy days up to 17 days.
The consultancy will be conducted remotely. Preferably the consultant should be based in Ethiopia.
 Principal Duties and Responsibilities
The consultant will conduct a desk research-based market analysis covering the following tasks:
1.  Compile an evaluation matrix of mobile money providers in Ethiopia that could facilitate mobile money transfers across the country on behalf of the GIZ program; incl. recommendations
2.  Compile an evaluation matrix of financial service providers (Banks and non-Bank financial institutions) in Ethiopia that could facilitate payouts (mobile money transfers, bank account transfers, or cash payouts, if necessary) across the country on behalf of the GIZ program; incl. recommendations
3.  Compile an evaluation matrix of other suitable organizations and companies (e.g. business associations, development aid networks, audit firms with presence across the country, etc), in Ethiopia, that could facilitate payouts (mobile money transfers, bank account transfers or cash payouts, if necessary) across the country on behalf of the GIZ program; incl. recommendations
4.  Final Recommendation for GIZ about the most suitable partners to facilitate payouts of grants on behalf of the GIZ WIDU Project.
Interested bidders who fulfill the following criteria can obtain the bid document via email starting from 16.09.2020, 8:30am on working hours using the email address pcc@giz.de by writing the Reference number 83362994 on the subject line.
Job Requirements
-  Education/training: Bachelor's degree in Business Management, Economics, Finance, or similar
-  Language: Efficiency in English, Amharic is an asset
-  General professional experience: Minimum of 5 years of working experience in the area of access to finance in Ethiopia
-  Track record of conducting Ethiopia wide market assessments in the area of banking services, mobile money and other payment
    services
-  Proven research and analytical skills
-  Preferably, experience in carrying out two or more commissions for GIZ
-  Proven computer skills in Ms Office, especially Excel
-  Regional experience: minimum of five years of regional experience in Ethiopia, preferably in the financial sector
Remuneration
The bidder shall draw up a competitive financial proposal.
Applying Instructions
All bids must be delivered/submitted to the address below at or before 4:00pm local time on 29.09.2020
Bidders should submit their Technical and Financial Proposals as per the issued tender document.
GIZ – WIDU Project reserves the right to cancel the bid fully or partially.
The address to submit your Technical and Financial Offers is: E_T_Quotation@giz.de
WARNING: Do not to pay any money to get a job. Please report fraudulent jobs to info@newjobsethiopia.com