Invitation for Consultancy Service
Location

Addis Ababa, Ethiopia

Date Posted

August 7, 2021

Category

Consultancy



Job Type

Contract



Currency
ETB
Description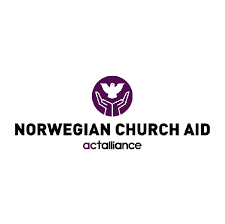 Norwegian Church Aid (NCA) is an international non-profit organization working for global justice, currently operating in 24 countries. In Ethiopia, NCA is legally registered with the Civil Society Organizations Agency as a Foreign Charity. NCA has maintained a presence in Ethiopia since 1974, undertaking both emergency and development activities. It is currently implementing the following thematic programs; Climate- Resilient Water, Sanitation and Hygiene (CR WASH); Gender-Based Violence\Reproductive Health; Faith-Based Climate Action; Renewable Energy, Greening, and sustainability; Peace-Building;  and Humanitarian Emergency. Currently, NCA is working in Amhara, Gambela, Oromia, , Somali, Sidama, the Southern Nations, Nationalities and Peoples' Region (SNNPR), and Tigray Region, and the Addis Ababa City Administration.
NCA Ethiopia's Gender-Based Violence Programme has been addressing harmful practices such as female genital mutilation (FGM) and child marriage. Moreover, it has also a program on Youth Sexual and Reproductive Health (YSRH) being implemented in partnership with different local faith-based organizations and other partners.
NCA Ethiopia is seeking to recruit a local consulting firm with special expertise on qualitative assessment to conduct services mapping for women and girls that are at risk and affected by Gender-Based Violence in Amhara Region (Tarmaber and Ankober districts of North Shewa Zone), Gambela regional state (Goge, Gambella town, and Gambella zuria districts), in Sidama Region (Wondo Genet, Hawella, and Borcha districts), in Oromia region (Shashemene town of West Arsi zone,, Shashmene Zuria, and Arsi Negle districts), and Somali Regional State, (Berano and Gode Zuria districts of Shebelle zone).
Job Requirements
Eligibility:
Bidders must have renewed trade license/ certificates for 2013 E.C. (2019/20 G.C.), VAT, TIN, Registration Certificate, and other supporting letter/s indicating that they have paid government tax. In addition, previous experience supported with certificates from client/s is/are mandatory.
 Bidders should submit their brief proposal and offers in wax-sealed envelopes to NCA's Procurement Officer on or before August 20, 2021, by 4:00 PM. and the bid must be accompanied by a bid bond amounting to two (1%) of the offer in the form of a CPO or bank guarantee.
Applying Instructions
Interested and eligible consultancy firms may collect the Terms of Reference (TOR), including Scope of Work prepared for this purpose for free from 9:00 AM to 12:00 noon or from 2:00 PM to 4:00 PM, by August 20,2021 4:00 PM from NCA office, located in
Wello Sefer, Ethio-China Friendship Avenue, Opposite Tebaber Berta Residence P.O. Box 1248, Addis Ababa, Ethiopia Telephone: +251 (0) 115512922, Fax: +251 (0) 115518167
NCA Ethiopia reserves the right to accept or reject any or all bids. Late bids shall also be rejected
WARNING: Do not to pay any money to get a job. Please report fraudulent jobs to info@newjobsethiopia.com