Invitation for Content Development, Designing and Printing of booklet and policy
Description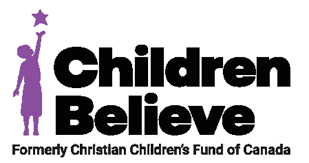 Children Believe Fund (CBF) is a Canadian-registered charity and child-centered international development organization. The organization has been operating in Ethiopia for more than three decades. It has been undertaking development interventions in Addis Ababa, Amhara, SNNPR and Oromia region. Its annual program reach is over 200,000 children. Its major programmatic focus includes education, health and nutrition, WASH, Livelihoods, child protection and Gender mainstreaming. The organization has two modalities of operation, where the first one is working through 6 partners and the other one is direct implementation.  In this connection, CBF has implemented many big bilateral projects. One of such big bilateral project, which is currently under completion is entitled Canada-Africa Initiative to Address Maternal, Newborn and Child Mortality (CAIA-MNCM) in the five districts of Oromia Administrative Zone of Amhara National Regional Stat and was implemented from April 2016 to March 2020.
The project has undergone both baseline and final evaluation. In the interim, several best practices and inspiring stories were also documented and shared widely. As part of the completion of the project, CBF would like to commission the task of content preparations, designing and printing of three documents namely: a booklet (40 pages), a policy brief (3 pages) and a brochure (5 pages) based on the progress reports, stories, pictures and end line evaluation findings for the project. The documents are expected to be produced with high quality and will be published and shared to the different stakeholders of Children Believe including Embassies, government partners, and other non-government partners. Hence, the paper would present the achievements against baseline and set targets, best practices, innovation embodied in the implementation, and lessons learned generated.
Job Requirements
Qualified bidders should fulfil the following requirements:
 For content development
 MPH, MSc, MD or MA in Public Health, Medical Science, Social Science or related field
At least 5 years of experience in content development for booklet, brochure or policy brief on health and related fields
Should have at least three papers (booklets, etc) developed by himself/ herself alone or in a group
Knowledge of child and maternal health and related knowledge is preferable
Excellent written and spoken English
Strong communication and presentation skills.
Should submit at least two hard copies of his/ her previous papers whose contents were developed when submitting proposals and price quotations
For the design and printing  
 Have proven experience in designing and printing of booklets, brochures and policy briefs on health and related topics
Be in a position to draw on experienced professionals from different backgrounds to work on designing, illustrations and printing.
Should submit a sample of their recent printing materials as part of their price offers.
For both expertise
 Have a renewed license from the respective government ministry for fiscal year 2012 E.C
Need to be VAT registered and have the authenticated Tin number.
Should be certified for content development, printing and publication of educational materials supplies from the concerned government authority.
Able to collect Terms of Reference (ToR) in person free of charge from CBF Country Office (its address specified below) soon after this announcement on working days from 8:30am to 5:00pm.
Should submit their application (technical and financial proposals) in a sealed envelope in person to the address below up to June 26, 2020, 5:00 PM (local time). 
Applying Instructions
Note: CBF has the right to cancel the bid fully or partially.
Children Believe Fund (CBF), Ethiopia Country Office, Phone:  +251 11 618 7875,
 Cape Verde Street (Bole Rwanda Area), Woreda 02, House #066, Bole Sub City, P.O. Box 9123
WARNING: Do not to pay any money to get a job. Please report fraudulent jobs to info@newjobsethiopia.com