Invitation for Ram Pump (RP) and Oscillating Wind Pump (OWP) production and installation service – Re-advertised
Description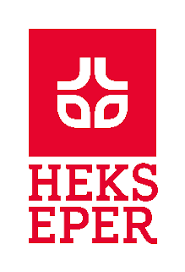 Background
Swiss Church Aid/HEKS is the aid organization of the Protestant Churches of Switzerland and has its headquarters in Zurich/Switzerland. Swiss Church Aid/ HEKS works towards a more humane and more equitable world, assisting people and communities to overcome economic, social or humanitarian disparities in order to gain autonomy and to live with dignity both in Switzerland and abroad. Therefore, Swiss Church Aid/ HEKS engages in development cooperation, humanitarian aid and church cooperation and works in more than 30 countries and runs around 200 projects worldwide. Swiss Church Aid/ HEKS is a member of the ACT Alliance.
Swiss Church Aid/HEKS is looking for an eligible Ram Pump (RP) and Oscillating Wind Pump (OWP) production and installation service provider.
Objective
The objective of this assignment is to identify a group or individual who has the capacity to produce RP and OWP and provide the installation and training services. The service provider is expected to produce three RPs and three OWPs and installed them in South Omo Zone Dasenech Woreda - project targeted kebele (Arikol).
Job Requirements
QUALIFICATION & EXPERIENCE
The service provider must demonstrate at least two years of experience in introducing new technology, specifically have a track record of producing and installing innovative pumps. The service provider must
Have Minimum BSc Degree in Mechanical Engineering or related field.
Provide Renewed business license of the current year
Be able to present VAT and TIN Registration Certificates
Have a skill/Ability to work with staff with respect, maturity, and impartiality.
Willing to stay in remote areas for a period of time
Proposal submission Procedure and Submission Deadline:
Proposals shall be submitted to the Swiss Church Aid/HEKS in person at the address below on or before August 12, 2021 by 12:30 pm. The proposer must submit the Technical and Financial Proposals in separate sealed envelopes mentioning "Technical Proposal" and "Financial Proposal" on the top of respective envelopes as though the financial information could not be revealed before the financial proposal Opening. Then a big envelope shall be used to cover both proposals and write "Proposal for RP & OWP production and installation services provision, HEKS, Addis Ababa" on the top of the big sealed envelope.
Unsealed Financial Proposal and proposal received after the deadline would be ground for rejection.
Applying Instructions
Interested applicants shall request detailed Terms of Reference (ToR) using this email address - sosina.seyoum@heks-eper.org
Office location
Swiss Church Aid /HEKS Ethiopia, Country Office
1st floor AACC Building, Nifas Silk lafto sub-city,Woreda 03, 0655 street, house 330, or  Near Embassy of Togo
P.o.Box 100108:  Office Tel: +251 114 705 556 or +251920-113714
Addis Ababa, Ethiopia
WARNING: Do not to pay any money to get a job. Please report fraudulent jobs to info@newjobsethiopia.com