INVITATION FOR TENDER – DEVELOPMENT OF INDIVIDUAL ASSISTANT FRAMEWORK (IAF) SYSTEM FOR ETHIOPIA DFID PROGRAM
Location

Addis Ababa, Ethiopia

Date Posted

December 1, 2019

Category

Consultancy



Job Type

Contract



Currency
ETB
Description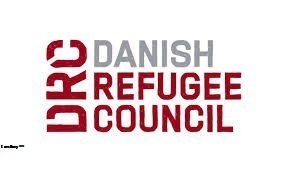 Request for Proposal No.: RFP-ETH-AA-2019-021
Background
Danish Refugee Council (DRC) is a humanitarian, non-governmental, non-profit organization founded in 1956 that works in more than 30 countries throughout the world. DRC Ethiopia is implementing a £21 million program to protect would-be migrants and refugees from unsafe irregular migration through and from Ethiopia. DRC Ethiopia seeks to hire a qualified consultant to develop a strong Individual Assistant Framework (IAF) for the program. It is currently envisioned that the IAF will be a mixed model comprising features of information, counselling, referral services and case management. It is expected the IAF will be capable of responding to different types of would-be migrants with varying and shifting vulnerabilities, risks and resiliencies to support their migration decision-making. The programme is centred on four guiding principles: Place the individual, and his or her migration decision, at the centre, Deliver tailored programming with an integrated approach that can fit a diverse profile of would-be migrants, Leverage existing programmes and partners, including government and CBOs and Engage in structured capacity building across programme pillars with individual, community and structural actors. The consultant(s) will develop the operational model for the IAF, including systems, procedures and tools for the framework, ensuring the model is translated into a clear operational plan. The consultant(s) are expected to draw existing mixed migration assistance frameworks, similar models already in use nationally and regionally, and think draw on best practices from other contexts where generalist case management systems are used to deliver tailored services (eg: socio-economic reintegration, legal aid, health etc) to design a pragmatic and effective model for the programme. The consultant (s) will work closely with the programme team and with DRC, donor and partner experts.
Job Description/Deliverables
The key deliverables are:
Inception Report: Summarizing the approach to consultancy as per the TOR, to be completed by end of week 1.
Monthly reports: Due at the end of each calendar month, summarising consultancy progress, highlighting key issues and providing recommendations for the way forward.
IAF Framework: The first draft is due no later than 15 March 2020 and must, at a minimum, address points A to D above. The consultant is expected to engage robustly with DRC and partner teams during the development, review and finalization process. The final IAF framework is due no later than 30 April 2020 and must cover points A to F above.
Monitoring and Risk components due no later than 15 May 2020.
Final Report: Incorporating all reviews and comments, to be completed during the final week of the consultancy.
Job Requirements
Requirement 
The assignment requires a high level of technical competence, knowledge and experience in programme and operations management risk, including the management of DFID contracts.
The following minimum qualifications apply:
Minimum 8 years' experience working for INGOs/implementers with at least 5 years working on the assessment, design and/or implementation of assistance frameworks;
Exceptional understanding of sectoral, regional and/or thematic approaches to and practices related with assistance frameworks for mixed beneficiary groups;
Must have experience in at least two of the following sectors: migration, refugees, displacement, child protection and/or protection;
Must have experience in high paced programming contexts (e.g. emergency, conflict);
Previous experience designing and developing information systems for assistance frameworks an advantage;
Knowledge of and experience working in Ethiopian context an advantage;
Excellent analysis and judgement skills with a proven ability to deal with complex interrelated issues, an ability to think laterally and strong problem solving skills to design and develop context-specific models that are pragmatic and effective;
Strong interpersonal and communication skills and the ability to work under pressure; and
Excellent skills in the use of computers (MS Word, Excel, Power Point).
Applying Instructions
Application Procedure & Applicable Documents
Any company/individual consultant interested & demonstrating the required experience and competence are encouraged to request tender documents from Ethiopa DRC Ethiopia Office: Bole Road, Behind SHEGER HOUSE, Kebele 03/05, House No, 2070    Tel: +251 116 63 73 63, Addis Ababa or can also be requested by emailing to: yosef.gutu@drc.ngo
Dead Line for Submission
| | | |
| --- | --- | --- |
| Line | Item | Time, date, address as appropriate |
| 1 | RFP published | 27 November 2019 |
| 2 | Closing date for clarifications | 16 December 2019 |
| 3 | Closing date and time for receipt of RFP | 19 December 2019, 10:00am (East Africa Time) |
| 4 | RFP Opening Location | Danish Refugee Council, Addis Ababa, Bole sub city-Kebele 03/05, House No 2070, Behind Sheger House |
| 5 | RFP Opening Date and time | 19 December 2019, 11:00am (East Africa Time) |
WARNING: Do not to pay any money to get a job. Please report fraudulent jobs to info@newjobsethiopia.com