Invitation for Translation of the Farmer Managed Natural Regeneration (FMNR) Field manual
Location

Addis Ababa, Ethiopia

Date Posted

August 7, 2020

Category

Consultancy



Job Type

Contract



Currency
ETB
Description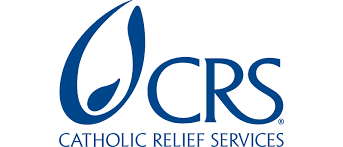 About CRS: "Catholic Relief Services carries out the commitment of the Bishops of the United States to assist the poor and vulnerable overseas. Our Catholic identity is at the heart of our mission and operations. We welcome as a part of our staff and as partner's people of all faiths and secular traditions who share our values and our commitment to serving those in need."
In Ethiopia, CRS has a long and rich history of providing emergency relief and development assistance to the people of Ethiopia since 1958. At present, CRS/Ethiopia implements multiple projects through different partner organizations.  CRS/Ethiopia has a highly diverse portfolio ranging from very large food-supported emergency response to cutting edge development programs. The current CRS/Ethiopia budget stands at $100 million with funding from the U.S. Government, UN agencies, private foundations, individual donors, and CRS private funds.
CRS strictly adheres to its Policy on Protection of Children and Vulnerable Adults among its staff, consultants, volunteers, and affiliates. CRS is an equal opportunity, affirmative action employer: women, minorities and people with disabilities are encouraged to apply.
1.           Background
Ethiopia's economy is largely dependent on agriculture. Land in rural Ethiopia is, thus, the foundation for food security, human well-being and development. However, the country is challenged by land degradation, climate change, frequent drought, flooding, and declining soil health. Because of the increasing population, agricultural land is expanding into the few remaining forests, which leads to deforestation and loss of biodiversity. Decades of continuous tree clearing for agriculture, construction, charcoal and firewood has left thousands of hectares of land barren. Land degradation affects communities by reducing the economic value of land and damaging ecosystem services. As a result, agricultural productivity has declined over time and threatens livelihood and food security of smallholder farmers in many parts of Ethiopia.
Regreening Africa is an ambitious five-year project (2017 to 2022) funded by the European Commission, the project seeks to reverse land degradation among 500,000 households and across one million hectares in eight countries in sub-Saharan Africa. In Ethiopia, the project targets to regreen 200,000 hectares and benefit 120,000 households. The country specific objectives of the project are to improve livelihoods and resilience of smallholder farmers through promoting farmer managed Natural regeneration (FMNR), Agroforestry and tree- based value-chain. This project will contribute significantly to the achievement of the government ambitious target to restore 15 million hectares of degraded land, improve livelihoods and food security.
FMNR is the main tool used to regreen/restore degraded landscapes in the Regreening Africa project due to its high success rate and once adopted by a population can spread very rapidly from one farmer to the next because of its ease of adoption, low cost and lack of dependence on external resources or expertise.  FMNR is based on the systematic re-growth of existing trees or self-sown seeds and is possible wherever there are living tree stumps or roots with the ability to coppice (re-sprout) or seeds in the soil that can germinate.
To spread the success of FMNR and promote adoption of the practice, guiding manual in local language is needed as the approach is new to most of the project sites. The FMNR manual developed by World Vision Australia is designed to provide anyone, anywhere, with the guidance to succeed in practicing – or supporting others to practice – FMNR, and the benefit of several decades of learning and experimentation by thousands of FMNR practitioners. It is intended to be a resource at any stage of FMNR work: an introduction to FMNR for those who are new to the concept, and a reference book for those already familiar with FMNR.
This manual is primarily designed with project managers and implementers in community and development organizations in mind. But it can also be used by individuals and community groups to practice FMNR on their own, or by anyone who wants to better understand what pieces fit together to ensure that FMNR is successful.
The manual is originally prepared in English by World Vision Australia staffs based on their experience and examples that came from World Vision projects. We found the manual very useful to train project beneficiaries and to be used as a guideline for Regreening Africa project staffs. Hence, agreement was made to translate the manual in three different local languages such as Amharic, Tigrigna and Afan oromo.
2.           Purpose of the assignment
CRS is seeking the service of an individual with the required high-level capacity to undertake in an efficient and swift manner the translation of a 42 page (A4 size) FMNR Field manual from English to Tigrigna/Afan Oromo/Amharic language.
3.Methodology
The consultant should prepare a concise, simple and user friendly FMNR Field Manual in Tigrigna/Amharic/Afan Oromo by using the World Vision Australia English manual as a foundation.  As much as possible all pictures and diagrams that explain the message and are available in the WV Australia manuals should be maintained in the translated version. However, If FMNR photos are available from Ethiopia, it is advisable to replace the pictures in the original manual as it fits the local context.
Before developing the manual, the consultant should prepare an outline on the content of the manual and it needs to be agreed upon. Afterwards, the consultant will develop the content of the manual as per the agreed content of the manual. CRS has the right to seek for comments on the outline of the content and on the manual.
The consultant should work closely with CRS Regreening Africa Project team during the assignment. Before submitting the final versions, the consultant should get the three concise versions reviewed by the Regreening Africa Project manager or an assigned staff.
The consultant will not have any copyright claim on the product.
4. Duties and Responsibilities
Consultant
Under the supervision of CRS staff and in close collaboration with CRS/ICRAF/WVE and implementing partners, the consultant will undertake the following duties:
• Ensure the timely delivery of translated materials from English to Afan Oromo, Tigrigna and Amharic
• Share draft translation with CRS;
• Incorporate suggested changes to the translation;
•Ensure a high quality of work, reflecting the right terminologies (All texts, including text contained in figures, boxes, captions, sources and covers require translation and proof reading) to ensure accuracy and appropriateness of translation;
•The consultant should communicate with and report to the CRS Regreening project manager the status of assignment during the entire contract period. The consultant should also be available for two weeks after the end of the contract to respond to any questions and/or clarification on the manual and translation.
CRS
Ø  CRS Ethiopia will support, as necessary, in making available the English version of FMNR manual.
Ø  CRS Ethiopia will organize a half-day validation workshop (if needed) and the consultant should present the final English version of the manual.
Job Requirements
5.Consultant qualification and experience
Ø  A Master's degree and at least 10 years of experience working in forestry, natural resource management;
Ø  Substantial knowledge about land restoration forest management in general and Farmer managed natural regeneration (FMNR) in particular
•                     Experience in translation and similar assignments
•                     Fluent in English and Afan Oromo/Tigrigna/Amharic;
•                     Proven ability and capacity to deliver translations to meet tight deadlines.
6. Period of engagement/Duration
The translation assignment should be completed within 20 days from the date of award of the work.
7. Selection Criteria
The evaluation committee will evaluate the CVs and select a consultant based on a combination of the following:
• Qualification and experience
• Demonstrated experience in translating manuals and other relevant documents
• Experience in translating issues related to Forestry, Land restoration, and agriculture
• Outstanding translation and editing skills in Amharic/Afan Oromo/Tigrigna
• Track record of successful completion of past assignments.
• Willingness and flexibility to work within the required deadline.
8. Price and Payment
• Prices are inclusive of all payable taxes
• Quoted price would be open to negotiations
• 25% of overall payment will be paid after the draft version of translated manual is submitted to CRS.  The remaining 75% will be paid upon submission of the final version of the Tigrigna, Amharic and Afan Oromo versions and upon acceptance and approval of the full set of deliverables by CRS.
9. Deliverables
The consultant is expected to submit the following:
•            Draft Tigrigna, Afan Oromo and Amharic version of the manual for content review
•            Final translated version of Tigrigna, Afan Oromo and Amharic manual
•            Soft copies of the three versions of the manual (Word and PDF files)
•            In case of any error or omission in the contracted work, it shall be the responsibility of the service provider to carry out the service to the satisfaction of the client.
10.Activity schedule
| | | | |
| --- | --- | --- | --- |
| S.No. | Activity description | Responsible | Timeline |
| 1 | Document review | Consultant | 3 day |
| 2 | Develop content outline | Consultant | 2 day |
| 3 | Review and approve content outline | CRS | 1 days |
| 4 | Translate English manual in to draft Amharic/Tigrigna/Afan Oromo version | Consultant | 10 days |
| 5 | Review & approve draft version | CRS | 4 days |
| 6 | Prepare final version | Consultant | 5 days |
| 7 | Review & approve final translated version | CRS | 4 days |
Applying Instructions
Proposal details and submission
-  Technical proposal describing the experience & capacity of the company, how will the translation be   done, timetable for the task, CVs of translators and editors
- Financial proposal – Cost per page for translation of the listed documents for each of the three listed languages.
Your proposals should be marked " proposal for Translation of the Farmer Managed Natural Regeneration (FMNR) Field manual from English to Tigrigna/Afan Oromo/Amharic language" and submit your proposal on  August 17,2020 in Hard copy in person to CRS Ethiopia Head office:
Physical Address: Catholic Relief Services Ethiopia
Gulele Sub-City, Patriots Street, Enqulal Fabrica
Addis Ababa
Tel,:  0112-788800
Please contact our procurement Department if you need further clarification.
CRS will review and contact shortlisted consultants for assessment.
CRS requires its staff and affiliates to treat all people with dignity and respect and to actively prevent harassment, abuse, exploitation, and human trafficking.
WARNING: Do not to pay any money to get a job. Please report fraudulent jobs to info@newjobsethiopia.com