Location

Addis Ababa, Ethiopia

Date Posted

June 23, 2020

Category

Consultancy



Job Type

Contract



Currency
ETB
Description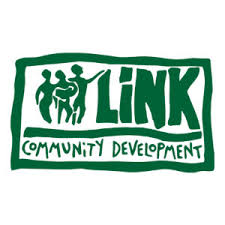 Invitation to bid for the provision of consultancy services: to develop In-service Continuous Professional development module
Background
Technical Assistance to Reinforce GEQIP-E (TARGET) is a £19.5 project which supports General Education Quality Improvement Programme for Equity (GEQIP-E). TARGET provides support to the Federal Ministry of Education (FMoE) of Ethiopia and Regional Education Bureaus (REBs) to strengthen the delivery of the $440m+ World Bank GEQIP-E 'Programme for Results' (P4R). This Technical Assistance (TA) component is integrated (i.e. same business case) with additional £90m of DFID financial assistance to GEQIP-E via MDTF (Multi Donor Trust Fund).
Educational Developemement Trust (EDT), Link Community Development (LCD) and Ethiopian Centre for Disability and Development (ECDD) are implementing the TARGET Project in Consortium, Education Development Trust being the lead organization  
LCD is an international organization that envisions a world where every child has access to a quality education. Supported by our International office in Edinburgh, Scotland, LCD works with our partner organizations in Ethiopia, Malawi, Rwanda and Uganda, supporting nearly 2 million children in over 3,000 schools during 25 successful years.
As part of TARGET, LCD is leading the development of the 'School Leaders Continuous Professional Development (CPD) Modules' which are then going to be piloted in the four regions of Gambella, Benishangul-Gumuz, Afar and Somali.
Programme Mission & Vision
TARGET aims at amplifying the effects of GEQIP-E which is seeking to address the 'learning crisis' in Ethiopia, through providing targeted TA to the Ministry of Education at Federal, Regional, Woreda and school level. Most importantly, the primary aim of TARGET is to improve actual implementation of plans by strengthening the delivery chain, and by cultivating leadership at regional levels with special focus on the following thematic areas:
1. Strengthening the delivery systems of the federal and regional delivery teams, and related monitoring and evaluation capacity of the Ministry of Education and Regional Educational Bureaus
2. Directly strengthening school leadership by reforming the national training system
3.Strengthening the on-the-job capacity building on instructional leadership through working with the Ministry of Education, Regional Education Bureaus and Woreda Education Offices
4. Improving monitoring, evaluation, research, data and learning to allow for ongoing analysis and improved decision making
Job Requirements
Qualifications and Experience
MA/PhD in Educational planning and Management, Curriculum and Instruction, pedagogy, and other related fields
Excellent training facilitation skills and experience
Demonstrated experience of writing training modules
Knowledge of the Ethiopian Context and of Ethiopian Education System
Applying Instructions
Interested candidates can send their applications including: financial proposal (e.g. fee per page in ETB) together with individual CV and/or consultancy company profile + 1 page CPD Module Writing Proposal) to LCD Finance Manager at: temesgen@lcdethiopia.org ccing LCD Country Representative at: nicolo@lcd.org.uk by June 26, 2020 CoB.
For further information and to get the ToR, please contact  the finance manager
WARNING: Do not to pay any money to get a job. Please report fraudulent jobs to info@newjobsethiopia.com