Description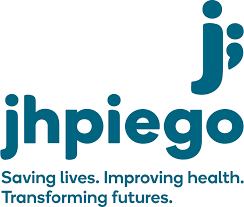 Title:    IT Assistant                                                                                             Grade: C
Department:  Ethiopia Country Office, Addis Ababa                                   October 2020
Summary Scope of Work:
The IT Assistant provides IT-related assistance, support, installation, configuration and maintenance of IT equipment so as to help people effectively use computer software, hardware, Local Area Network (LAN), Wide Area Network (WAN) systems including the Internet and e-mail systems. Promote the acquisition and use of latest hardware and software technologies. S/he will be responsible for the effective running of IT systems including provision of basic day-to-day support to ensure that the IT systems in the Ethiopia office are functioning optimally.
Reporting Structure:
Position Reports To:   Senior IT Officer, having functional responsibility to the IT Officer
Positions Supervised: None
Responsibilities:  (include Leadership, Business Development, Management/Supervisory, budgeting)
All staff members of Jhpiego, regardless of the level of their responsibilities are expected to:
model the mission and values stated above
participate in the business development process
contribute to the knowledge sharing and transfer process
make responsible decisions that result in time and cost containment and clear accountability
Result Areas: 
Desktop and application support:
Detect, diagnose and resolve most PC, printer and peripheral device faults.
Identify and install essential software patches.
Identify application compatibility issues
Connect and check hardware for normal operation
Set up a suitable desktop environment for users of a networked PC
Install and test new peripherals as needed, following manufacturer's instructions to support the use of hardware, such as installing drivers;
Diagnose and resolve basic PC/laptop, printer, peripheral and software faults, carrying out any required maintenance of applications (e.g. installation service packs);
Identify routine desktop and application support issues and conduct training for staff as required
Replace parts as required and directed by the IT Manager
Provide support documentation, including procedural documentation;
Respond within agreed time limits to call-outs;
Maintain a support log, ensuring that time spent on tasks is recorded;
Work continuously on a task until completion (or referral to third parties, if appropriate);
Prioritize and manage several open cases at one time;
Test/evaluate new technology;
Conducting electrical safety checks on computer equipment.
Provide comprehensive and effective IT help desk services to staff members
Update records of installed hardware and software.
Maintain a software library and store original copies of installed applications.
Plan a change, record it and communicate it successfully.
Process the purchase of services form the ISP.
Network support:
Follow instructions to run basic network monitoring reports or utilities and inform the IT Manager of any issues noted.
Perform basic diagnostic and recovery routines on network equipment
Process the purchase of services from the ISP.
Configuration and installation support:
Assess and differentiate risks to key systems and develop appropriate individual system recovery procedures.
Identify failing systems and suggest solutions.
Check for integrity of backups, perform virus protection and Antivirus update tasks.
Remove viruses from users' computers
Ensure adherence to policy on staff access to data and files.
Follow processes and tasks described in Jhpiego's disaster recovery and maintenance plans.
Support IT Manager in creating and executing IT work plan
Create, maintain, and track IT inventory
Manage loaner equipment pool
Maintain software license registers, allocate and dispose of computer assets as needed
Retrieve and record information in a Configuration Management database or log
Travel to the regional offices at least once a year to perform updates/upgrades to IT systems there.
Other duties as necessary and as assigned.
Job Requirements
University Degree in Computer Science, Information Technology or Related field
Four to five years' experience in similar capacity, preferably in the iNGO environment
A+, Network+ certified qualification preferred
Expert user of Windows XP/7 and Windows Server operating systems.
Expert user of the majority of desktop applications
Excellent communications skills and ability to work as part of a team
Detail-oriented and sensitive to confidential information
Strong organizational and time management skills
Excellent troubleshooting and analyzing skill
Ability to support client/server based applications.
Understand the basic principles of structured cabling and the practicalities of connecting network devices.
Recognize the function of basic network infrastructure such as routers and switches.
Understand the importance of documenting system configuration information.
Able to identify and categorize relevant information about changes in configuration for recording purposes.
Applying Instructions
Applicant are expected to STRICTLY follow the below listed application procedures:
Only qualified and interested applicants can submit application letter and well written curriculum vitae saved in one complied PDF format.
Applicants are required to state their current basic salary in their application letter.
Applicants must make sure their application document is saved by their full name in PDF format.
CREDENTIALS OR WORK CERTIFICATES MUST NOT BE SUBMITTED.
The job position being applied for must be explicitly stated in the application letter.
Applicants must use this E-mail HREthiopia@jhpiego.org to submit applications and make sure to state the job position title applying for in the subject line.
Applications not fulfilling the requirements stated above will automatically be rejected. 
Equal Opportunity Employer
Jhpiego offers competitive salaries and a comprehensive employee benefits package. The winning candidate is expected to start within short period after finalization of the recruitment process.
The deadline for applications is October 22, 2020.
WARNING: Do not to pay any money to get a job. Please report fraudulent jobs to info@newjobsethiopia.com