Description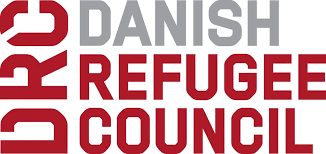 Title: IT Coordinator
Location:  Addis Ababa
Reports to: Head of Support Services
Grade – G1
Start of Contract & Duration: 12 months with Possibility of Extension
Posting date: June 18, 2021
INTRODUCTION
The Danish Refugee Council (DRC), an international non-governmental organization (NGO), has been providing relief and development services in the Horn of Africa since 1997. DRC promotes and supports solutions to the problems faced by refugees, internally displaced people (IDPs), and migrants. The organization has offices across the region, and has been operational in Ethiopia since 2009.  With funding from bilateral and multilateral donors, DRC is currently implementing a range of activities across Ethiopia including WASH and shelter provision, child and youth protection, gender-based violence response, awareness-raising of migration risks, protection monitoring of migration routes, and livelihoods support for returning migrants or those at-risk of migration.
OVERALL PURPOSE OF THE JOB
The IT Coordinator will be responsible for the configuration, implementation, and maintenance of all IT technologies across DRC's field offices in Ethiopia. The Coordinator will focus on the efficient setup, maintenance and administration of all DRC hardware, software and local networks. The IT Coordinator will, furthermore, ensure accessible and high-quality IT support and training to all DRC Ethiopia users, and will continually assess and identify the most appropriate IT solutions to meet the organization's changing needs.
DUTIES AND RESPONSIBILITIES
Security/Backup Administration
Ensure regular, centralized backups of all DRC Ethiopia users on their respective workspace/Sharepoint
Ensure antivirus and cybersecurity software such as Heimdal is installed and up-to-date on all relevant IT devices and monitor the machines and threats from the centralized cloud-based management console
Manage user accounts from Active Role Server (ARS)
Manage distribution groups and office365 security groups
Update IT policy in coordination with regional office and HQ
Train users on Cyber Security, IT policy, Multifactor Authentication (MFA) and password Policy
Help the Safety team in Managing Satellite Phones
In collaboration with Safety Team, Manage Security Camera System and Digital Video Recorder (DVR)
 Collaboration on Modern SharePoint / Teams
Based on the DRC Global standard and procedure plan, create and manage Sharepoint based workspace
Based on the DRC Global standard and procedure plan, create and manage Teams based workspace
Ensure that each user is keeping the working files and collaborating on his/her workspace
Train staff how to use and manage Sharepoint
Standardization
Serve as the main focal point for ensuring IT products are standardized, for optimal utilization, across offices.
Ensure that all IT products purchased are in line with DRC's ERP (Microsoft Dynamics) requirements.
Server Operations and Administration
Manage and monitor all aspects of the planning, design, installation, implementation, operation and monitoring of IT resources including cloud based the Microsoft Dynamics, Azure Active Directory, Active Role Server (ARS), Modern SharePoint, Mail Server as well as firewalls, Domain Name Servers (DNS), DHCPs, and Mail relays.
Provide full range of technical assistance in the area of server operations, management, and administration, including the installation, configuration, testing and deployment of server hardware and software. This includes monitoring statistics on performance and reliability of server systems.
Operate all roles involved in the provisioning and de-provisioning of user accounts in collaboration with HR team
Software Assurance
Tests software and other computer applications to ensure they function properly and efficiently before issuing to users.
Ensure all Microsoft Office, MS Dynamics, Heimdal , Cisco Meraki  license are optimally utilized and renewed on time.
Ensures all genuine applications standards are being met and that all software used is legal and standardized.
Lead yearly software audits.
Reporting
Prepare a comprehensive monthly API report on IT devices and services across DRC's Ethiopia offices.
Prepare and consolidate the monthly network/internet utilization report.
Manage Telecommunication related bills according to communications policy and undertake analysis of communication bills and controls in coronation with finance team
In collaboration with the Supply Chain Manager, submit monthly reports tracking IT devices.
All DRC roles require the post-holder to master DRC's core competencies:
·       Striving for excellence: You focus on reaching results while ensuring an efficient process.
·       Collaborating: You involve relevant parties and encourage feedback.
·       Taking the lead: You take ownership and initiative while aiming for innovation.
·       Communicating: You listen and speak effectively and honestly.
·       Demonstrating integrity: You act in line with our vision and values.
Job Requirements
BS/BA in Computer Science, Computer or Electrical Engineering, or with equivalent experience of 5+ years in a large-scale multi-site environment with IT related professional certification
Ability to work in a fast-paced environment that provides regular challenges
Clear understanding of automated user life cycle
Heterogeneous Operating Systems including Windows, Linux and android (OS) and MacOS
Messaging, Directory, and Name Server including Exchange Online, Azur Directory Server, DNS, DHC and Hosted Domain System
Cloud Solution based Enterprise solutions including  Microsoft Office365(Share Point, Azure, Teams, OneDrive Mail, Yammer, etc),Hosted Domain System and Microsoft  Dynamics ERP System
Networking: Cisco Meraki, Routing, Switching, TCP/IP, NTP, LAN, WAN, Wireless, DNS, NFS, NIS, LDAP, SMTP, POP/IMAP, SSH, Telnet
Security Solutions:  Heimdal, Bitdefender, Exchange Online Protection, Cisco Meraki
Hardware and Peripherals including HP, Lenovo, DELL, Cisco, Meraki, TP-Link, D-Link
Clear understanding of telecommunication services being managed by the ISP
Willing to regularly learn about new technologies and adapt to ever-changing organizational needs
Must be a team player
Demonstrated communication and follow-up skills needed
Hands-on experience on Cisco Meraki device
Experience on cloud-based collaboration especially Modern Sharepoint and Team
Extensive experience working with Microsoft products (such as O365, Microsoft Dynamics)
Able to work under harsh and extreme conditions, good judgment and problem-solving skills
Strong communication (written & spoken) and interpersonal skills, with a focus on proactive responses to queries
Strong planning, organization, and problem-solving skills with the ability to work hands-on, independently, and within the team in a difficult work environment
·        Experience working in remote locations and in emergency context and ability to travel and spend up to 75 % of the time in field locations;
·        Perform any other IT-related duties as assigned.
Applying Instructions
Interested candidates who meet the required qualifications and experience are invited to submit updated CV and cover letter explaining their motivation and why they are suited for the post.
We only accept applications sent via our online-application form on www.drc.ngo under Vacancies.
Please note that we receive applications up to June 30, 2021.
For general information about the Danish Refugee Council, please consult www.drc.ngo.
Gender Equality: DRC is committed to achieving gender parity in staffing at all levels. In light of this, women candidates are particularly encouraged to apply to bridge the gender gap.
Equal Opportunities: DRC is an equal opportunity employer. We value diversity and we are committed to creating an inclusive environment based on mutual respect for all employees. We do not discriminate on the basis of age, sex, disability status, religion, ethnic origin, colour, race, marital status or other protected characteristics
We encourage only qualified Ethiopian Nationals to apply. DRC considers all applicants based on merit. 
WARNING: Do not to pay any money to get a job. Please report fraudulent jobs to info@newjobsethiopia.com