Description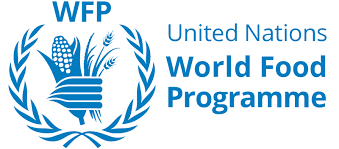 WFP seeks candidates of the highest integrity and professionalism who share our humanitarian principles.
Selection of staff is made on a competitive basis, and we are committed to promoting diversity and gender balance.
ABOUT WFP
The United Nations World Food Programme is the world's largest humanitarian agency fighting hunger worldwide. The mission of WFP is to help the world achieve Zero Hunger in our lifetimes. Every day, WFP works worldwide to ensure that no child goes to bed hungry and that the poorest and most vulnerable, particularly women and children, can access the nutritious food they need.
ORGANIZATIONAL CONTEXT
Digital solutions are rapidly reaching some of the most vulnerable people and places affected by crisis. As one of the main humanitarian actors, the World Food Programme (WFP) has the opportunity and the obligation to leverage data and technology to better know and serve those in need by digitally transforming the way it works. Such ambition led to a plan aimed at establishing, integrating, and mainstreaming the core elements of an end-to-end digital business process.
This includes SCOPE, WFP's beneficiary and transfer management platform that supports the WFP programme intervention cycle from a technical perspective. The SCOPE platform is a web-based application used for beneficiary registration, intervention setup, distribution planning, transfer and distribution reporting. While there is a current focus and scale-up/enhancement related to cash-based transfers, SCOPE is intended and being developed to fully support all WFP transfer modalities: in-kind, voucher and cash for a variety of project activities. SCOPE can also be used as is by other Partners (UN Agencies and Non-Profit Organisation, NGO) and by Governments. As an extension and over the next couple of years, WFP also plans to develop a broad array of Digital Assistance services (DAS) to be used through a Digital Assistance Platform (DAP) beyond those related to the current SCOPE capabilities, and package SCOPE to provide appropriate services to Partners and to Governments.
JOB PURPOSE
Under the overall, supervision of the Ethiopia Country Office Head of IT, in close collaboration with the Country Office (CO) Cash based (CBT)Transfer/Cash and the Regional Beneficiary Services Officer (RBSO) the incumbent will be responsible for the following tasks.
KEY ACCOUNTABILITIES (not all-inclusive)
Support in identifying requirements and the operational design, budgeting, planning and deployment of technology solutions and systems to support Digital Assistance (DAS) in their given contexts;
Support to the development of budget plans and deployment of IT and Telecommunications infrastructures to support DAS, in accordance with WFP corporate standards, as well as with corporate and CO priorities;
Provide technical specifications and documentation, and ensure the procurement of IT/DAS equipment and services in line with WFP rules and regulations and in consultation with the RBSO;
Participate in beneficiary registration activities, support registrars' capabilities through training; ensure registration systems are configured and tested, on-site support provided during registration, ensure compliance of security for the registration systems and devices are in place, data is secured during backup, restored and synchronized between systems;
Participate in the distribution and redemption of beneficiary entitlements by ensuring that Point of Sale (POS) devices are in good working condition, connectivity and power is available, and Cooperative Partners (CP)s & Retailers / Service Points are properly trained;
Support CO IT Head in conducting and maintaining IT Macro and Micro Assessments including Beneficiary Information Assessments standards to ensure IT contribution in the selection of transfer modalities and delivery mechanisms;
Contribute to the Privacy Impact Assessment by filling the IT Security risk matrix and by implementing the mitigating measures
Provide inputs to the various SOPs: sensitization, assessment, registration, deduplication, distribution, redemption, settlement, reconciliation
Consolidate requirements for SCOPE functional changes, based on CO operational requirements so that it evolves in keeping with changes and challenges of delivering assistance in the CO, and immediately communicate them to the RBSO;
Respond to queries from users, understanding and resolving issues, providing advice and ensuring IT/SCOPE/CBT policies, procedures, systems and tools are correctly applied to support them. Keep track of the issues and coordinate with RBSO/SCOPE Service Desk for resolution;
Form a CO DAS service desk as 1st level support to the CO;
Contribute to the capability building of staff through the review and/or design of appropriate training programs aimed at developing skills/knowledge in IT and DAS;
Interact effectively with internal and external colleagues and user groups to understand their needs and provide appropriate technical support;
Follow standard emergency preparedness and contingency planning practices to ensure WFP can maintain high standard IT services and/or quickly respond and deploy resources to affected areas at the onset of a crisis;
Contribute to the preparation of operational plans and deliver resource requirements at the onset of an emergency;
Perform any other duties as required.
STANDARD MINIMUM QUALIFICATIONS
Education:
Advanced university degree in Computer Science or other relevant field, or First University degree with additional years of related work experience or trainings/courses.
Experience:
Three or more years of post-graduate progressively responsible professional experience in business systems analysis and design;
Experience in client-facing roles; technology implementation projects or in the planning, design and implementation of humanitarian and development programmes.
Experience in humanitarian context is desirable;
Experience with cash transfer programming and/or beneficiary identity management activities desirable;
Has coordinated and managed small or medium projects;
Has assisted in change management procedures, activities and processes;
Has assisted in establishing standards and protocols for service excellence within own domain or at a HQ and field Office;
Has proven experience analysing service management results and developing service enhancement recommendations;
Knowledge & Skills:
Ability to understand stakeholders needs and translate them into IT solutions;
Good knowledge and appreciation of IT trends and strategies including external and internal partners vision and application technologies.
Ability to operate in distributed / decentralised teams, engage with and support partners;
Ability to perform under pressure, to multi-task, to navigate through multiple priorities and conflicting requests;
Ability to work independently through appropriate personal initiative and regular follow-ups;
Capacity to work in difficult and insecure environments;
Highly-developed written and oral communication skills with orientation to details
Ability to influence and adapt communication styles to different situations and individuals;
Collaborative hands-on team member and relationship-builder with a facilitative nature and strong business partnering skills towards colleagues and stakeholders;
Identify recurrent issues to propose long-term solutions;
Tolerate stress and show balance in situation under pressure, of uncertainty and with medium level of risk;
Knowledge of and hands-on experience in cash-based transfers (CBT) programming in humanitarian context would be an asset.
Languages:
International Professional: Fluency (level C) in English language. Intermediate knowledge (level B) of a second official UN language (Arabic, Chinese, French,
Russian, Spanish), and/or WFP's working language (Portuguese).
TERMS AND CONDITIONS
The selected candidate will be employed on a fixed-term contract with a probationary period of one year. He/she will be required to travel abroad sometime to remote and difficult locations.
WFP offers an attractive compensation and benefits package, including basic salary, post adjustment, relocation entitlement, travel and shipment allowances, 30 days' annual leave, home leave, an education grant for dependent children, pension plan and medical insurance. For more details please visit icsc.un.org
DEADLINE FOR APPLICATIONS
27 October 2019
.
Female applicants and qualified applicants from developing countries are especially encouraged to apply
WFP has zero tolerance for discrimination and does not discriminate on the basis of HIV/AIDS status.
No appointment under any kind of contract will be offered to members of the UN Advisory Committee on Administrative and Budgetary Questions (ACABQ), International Civil Service Commission (ICSC), FAO Finance Committee, WFP External Auditor, WFP Audit Committee, Joint Inspection Unit (JIU) and other similar bodies within the United Nations system with oversight responsibilities over WFP, both during their service and within three years of ceasing that service.
Applying Instructions
Click on Apply for This Job or follow this link
WARNING: Do not to pay any money to get a job. Please report fraudulent jobs to info@newjobsethiopia.com