IYCF- Officer (Emergency Nutrition Response)
Description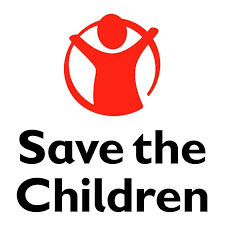 ROLE PURPOSE:
The incumbent of this position represents Save the Children values and principles in interactions with staff and external audiences. These values and principles include commitment to the mission of Save the Children, team orientation, quality management and leadership development, introducing systems and procedures to strengthen staff motivation and productivity.
The IYCF officer has the responsibility to ensure high quality IYCF activities, closely coordinated an integrated with CMAM program run by SCI in the same Woredas. The IYCF Officer ensures activities fit within the framework of the National Nutrition Program and ensures good relations with local stakeholders and partner in the operational area.
Child Safeguarding:
Level 3 - the responsibilities of the post may require the post holder to have regular contact with or access to children or young people
The role holder will have contact with children and/or young people either frequently (e.g. once a week or more) or intensively (e.g. four days in one month or more or overnight) because they work in country programs; or are visiting country programs; ore because they are responsible for implementing the police checking/vetting process staff.
KEY DUTIES & RESPONSIBILITIES
·       The incumbent will be expected to ensure that all caretakers of the beneficiaries at the distribution sites OTP and TSFP have get the IYCF counselling by the health extension workers of each program.
·       Accomplish project site activities and supporting of community-based groups – HDAs, mother support groups, local committees, etc.
·        Participate in providing IYCF technical support to Woredas, SCI and partners CMAM and IYCF staff.
·        Ensure that all staff understand and implement the IYCF program guidelines.
·       Ensure appropriate and consistent education messaging to mothers (at PHC, Hospitals, HCs and community levels).
·       Advise the best feeding options/ practices and follow ups as appropriate.
·       Participate in the development of mother support groups and mother-baby areas.
·       Participate in developing regular work plans for the HWS, HEWs, CMAM officer, HDAs, mother support etc.
·        Spot and address appropriately the violations of the code of marketing of breast-milk substitutes and violations of the MOH guidelines.
·       The position holder will be expected ensures the availability of teaching aid and IEC materials for program implementation.
·        Act as an effective member in promoting, supporting and protecting IYCF practices (give IYCF awareness sessions and IYCF individual counselling sessions as necessary).
·       Give support to CMAM team members as necessary.
·       Ensure that IYCF tools are properly utilized and documented; prepare IYCF reports regularly and submit to project coordinators.
·        Link between CMAM team and IYCF team (such as promoting excellent communication and referral between IYCF counsellor, IYCF educator and CMAM).
·       Assist in the development and review of educational material (IEC /BCC).
·       Prepare training materials and conduct IYCF trainings when necessary.
·       With support from M & E officer, make sure all IYCF records are regularly filled and submitted (awareness sessions, database of counselled cases, etc.)
·       Liaise with ZHO, WHO, and Health facilities and ensure the quality of IYCF/Nutrition capacity building activities are technically sound, aligned with proposed implementation plan and adhere to standard guidelines;
·        Provide mothers with practical advice on correct attachment and positioning when   breastfeeding, timely introduction of complementary foods and respond to any concerns or local taboos associated with IYCF.
·        Upholds the image and values of SC at all times.
·       Assure the availability of IYCF training and counselling materials prior to any training.
·       Support community assessments related to CMAM & IYCF and strengthen capacity of various health, agriculture, and other sectors' front line workers to improve the quality of nutrition intervention.
·        Along with other SCI & partner staffs, conduct regular follow up site visits to provide support quality implementation, and document field all through submission of complete, accurate and timely feedback reports.
·       Ensure IYCF indicator well captured and adhere to the national protocol guideline by CMAM team.
·       Make sure that Mothers are counselled with the resource available at HH and proper understand.
·        Make sure that Mother who need special counselling are identified, linked and followed well for behaviour change.
·       Support the mothers suffering from insufficient milk production with advice on re-lactation.
·       Perform other extra duties as required
Job Requirements
In order to be successful you will bring/have:
Nurse or midwife with at least 6 years' experience for Diploma and 4 years BSc degree
Knowledge of best infant and young child feeding practices in Emergency Context and a willingness to learn
Capacity to keep accurate records of activities and report in a timely manner
Willingness to live and work in difficult situations
Understanding Afar culture and norms
Very good in written and Spoken English and local language is mandatory.
We offer a competitive package in the context of the sector. The duty station of the position holder will be in Dalol; Erebti and Afedera. This role is offered on the basis of national terms and conditions only.
The Organisation
We employ approximately 25,000 people across the globe and work on the ground in over 100 countries to help children affected by crises, or those that need better healthcare, education and child protection. We also campaign and advocate at the highest levels to realise the right of children and to ensure their voices are heard.
We are working towards three breakthroughs in how the world treats children by 2030:
• No child dies from preventable causes before their 5th birthday
• All children learn from a quality basic education and that,
• Violence against children is no longer tolerated
We know that great people make a great organization, and that our employees play a crucial role in helping us achieve our ambitions for children. We value our people and offer a meaningful and rewarding career, along with a collaborative and inclusive environment where ambition, creativity, and integrity are highly valued.
Applying Instructions
Application Information:
Please attach a copy of your CV and cover letter with your application, and include details of your current remuneration and salary expectations.  A copy of the full role profile can be found at:

https://stcuk.taleo.net/careersection/ex/jobsearch.ftl
We need to keep children safe so our selection process, which includes rigorous background checks, reflects our commitment to the protection of children from abuse.
All employees are expected to carry out their duties in accordance with our global anti-harassment policy.
WARNING: Do not to pay any money to get a job. Please report fraudulent jobs to info@newjobsethiopia.com