Junior Travel and Event Officer
Description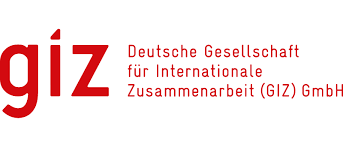 Junior Travel and Event Officer
GIZ Internal/ External Vacancy Announcement #072/2020
GIZ Country Office
The Deutsche Gesellschaft für Internationale Zusammenarbeit (GIZ) GmbH is a German implementing organization which provides services worldwide in the field of international cooperation for sustainable development. We work to shape a future worth living in over 120 countries around the world.
The GIZ Office in Addis Ababa oversees projects in Ethiopia and Djibouti where GIZ works on behalf of the German Federal Ministry for Economic Cooperation and Development (BMZ), the German Federal Ministry of Nutrition and Agriculture (BMEL) and other commissioning parties.
Based on GIZ corporate policy guidelines, the GIZ Office supports the preparation and implementation of international cooperation projects, as well as the administrative implementation on site. The GIZ Office represents the GIZ to government authorities and national partners in Ethiopia and Djibouti and maintains close communication with the German Embassy and other German implementing organizations as well as with international donors.
Position:                                Junior Travel and Event Officer
Place of Work:                      Addis Ababa
Application deadline:          April 09, 2020
Overall Responsibilities
The travel and event officer support the travel & events unit at the GIZ Country Office Ethiopia & Djibouti in the specific task of travel and ticket bookings. The unit is tasked with planning, organizing and managing trainings, events and conferences in Addis Ababa or at other locations in Ethiopia, as well as booking flight tickets and hotels and supporting visa procedures. The unit is also tasked with building up a regional AIZ Training Hub in Addis Ababa. The unit works in close cooperation with the GIZ Academy for International Cooperation (AIZ) in Germany which is in charge of trainings. Furthermore, the unit also takes care of all formalities/services related to the stay of international staff in Ethiopia. The scope of tasks for this position includes:
·         Handling ticket bookings of GIZ via appointed travel agents
·         Keeping tap of updated GIZ travel regulations
·         Performing general clerical services
·         Maintaining an overview of the data of GIZ travel reports
·         Keeping an overview of the payment status etc., especially in cases of delays
·         Well established communications to all frequently approached team members at the GIZ Country Office, projects working with Ethiopia or the African Union, and travel agents
Tasks
Travel Services
·         Handling ticket inquiries from projects
·         Arranging, booking, rebooking and refund of flights through an appointed travel agent
·         Handling weekly reconciliation from travel agent
·         Following up third party receivables (pending invoices);
Administration
·         Organizing and maintaining documentation and filing systems according to GIZ standards;
·         Keeping the documentation and overview of monthly travel reports and ticket refunds;
·         Preparing the invoices from travel agents for payment
·         Managing incoming and outgoing correspondence, invoices, post and fax, priorities, distributing and follow-up;
Other Duties/Additional Tasks
·         Assisting in and/or carrying out other office activities and any other tasks as assigned;
·         Undertaking further job training related to his/her position and duties such as secretarial, computer, office, and language skills, if required.
Job Requirements
Required educational qualifications, professional experience and competency
·         University degree in relevant field, preferably tourism or similar
·         First work experience in the field of travel, e.g. at a travel agency, NGO or others, preferably in an international context.
·         Fluency in writing, reading and speaking in English and Amharic, knowledge of German language will be an advantage
·         Study and/or work experience in an English or German speaking country is an advantage
·         Excellent working knowledge of modern telecommunication systems (telephone, e-mail and internet)
·         Very good working knowledge of ITC technologies (related software) and computer applications (e.g. MS Office, SAP), and digital literacy
·         Excellent verbal and written communication skills
·         High level of service-orientation and advising competence
·         Flexibility and ability to work in an international team and cooperate well with colleagues of diverse backgrounds in an intercultural work setting
·         Demonstrated ability to work effectively in a fast-paced office environment, both independently and as part of a global team
·         Ability to prioritize, able to manage multiple deadlines and deliver high quality work products
·         Willingness to learn, improve and upgrade skills as required by the tasks to be performed
·         Good management and administrative skills
·         Social, intercultural understanding and interest
·         Exhibits commitment, reliability, integrity, loyalty, and excellent sense of compliance.
·         Solution-oriented mindset has a constructive approach to challenges.
·         Takes over responsibility for the tasks assigned to her/him and carries them out independently.
.
Applying Instructions
Application procedure:
Interested and qualified candidates shall submit their motivation letter along with their non-returnable recent CV via Email: hreth@giz.de
Note: -
Please make sure you mention the vacancy number and position title 'Junior Travel and Event Officer #072 in the subject line of your email application. Due to large number of applications we categorise applications with the vacancy numbers. Applications without vacancy numbers in subject lines might not be categorized in the appropriate folder and could be disqualified.
Applications without vacancy numbers in subject lines might not be categorized in the appropriate folder and could be disqualified.
We encourage persons with disabilities to apply for the position. In case of equal qualification, persons with disabilities will be given preference.
Applications from qualified women are encouraged
WARNING: Do not to pay any money to get a job. Please report fraudulent jobs to info@newjobsethiopia.com