Learning and Development Manager
Description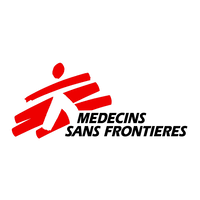 Médecins Sans Frontières-Holland
External/Internal Vacancy Announcement
Médecins Sans Frontières (also known as Doctors without Borders or MSF) is a private, non-profit, international humanitarian medical organization that intervenes in emergencies and crisis situations to relieve human suffering resulting from unmet medical needs. MSF observes strict neutrality with respect to politics and provides its assistance without discriminating on the basis of race, religion, ideology, or political affiliation. MSF's members are required to respect humanitarian principles and principles of medical ethics at all times.
MSF Holland is looking for: Learning and Development Manager
·         Number of Position:  one

·         Place of work:      Addis Ababa

·         Terms of employment:  1 year  with a possibility of extension 

·         Remuneration and Benefits:

-          Starting gross salary/month: 34,288.00 ETB

-          Medical Coverage : as per organizational scale

-          Transportation allowance: 1,800 ETB

·         Date of  application: February 19 – 28 2021
Main Purpose
Responsible to define, develop and enforce the learning and development strategy of the mission by developing activities and tools while respecting the standards established by the   L&D Department at  OCA HQ level in order to ensure the HR capacity required, sizing and improve people capabilities, contribution and active participation in order to achieve mission goals effectively.
Accountabilities
•       Define, promote and enforce a mission specific learning and development strategy in order to respond to the needs identified among the staff, prioritizing those needed to ensure the Operational objectives.

•       Define, promote and enforce the learning and development activities and tools within the mission.

•       Create and enforce a mission specific training policy according to the L&D guideline.

•       Advise coordinators/supervisors/activity managers on potential career paths and development plan for specific employees.

•       Monitor the application of learning within the mission while developing tools and monitoring system to enhance the process.

•       Look for synergy/exchanges with other MSF sections and other institutions in terms of trainings, coaching and other development tools

•       Define, promote and enforce the induction and onboarding guideline for all new staff within the mission

•       Providing expertise upon request to line managers concerning the assessment of training needs within the teams they supervise

•       Supporting and developing training for Coordinators/supervisors/activity managers.

•       Develop the implementation process of the learning needs assessments logic within the mission

•       Collaborating with the HRCo in building/updating the L&D annual plan and budget
MSF Section/Context Specific Accountabilities
1.     Contribute to the establishing the foundations of a new staffing model by developing specific L&D activities to guarantee its sustainability (talent spotting, personal development plans; offering of different learning solutions (coaching, mentoring), adequate onboarding, etc...)

2.     Lead the implementation of the new performance management system by delivering training sessions and supporting staff and supervisors in a timely manner.

3.     Identify learning and development needs within MSF-H through job analysis, appraisal schemes and regular consultation with line-managers/Coordinators and Human Resources Coordinator;

4.     Design, develop, evaluate and monitor learning and development programs or training courses based on both the organisation's and the individual's needs; For example, the programs could be linked to individual development plans, career paths, talent management programs, training plans, mobility program, coaching or mentoring, etc ;

5.     In collaboration with the Heads of Departments, define and monitor yearly L&D planning and budget based on a learning needs analysis and the strategic objectives validated in the Staff strategy and ACP/SCP;

6.     Look for synergy/exchanges/collaboration with other MSF sections and other local institutions in terms of L&D opportunities in order to proactively seek to increase access to learning and development opportunities for all employees of the missions.
Job Requirements
Education
·         Essential, Degree/Masters in HR specialization.
Experience
·         Working experience of at least 2 years in Learning and Development sector.

·         Working experience at a strategical level.

·         Desirable previous working experience in MSF or other NGO in developing countries.

Languages
·         Essential mission working language.and good command of English

·         Desirable local language

Knowledge
·         Knowledge of HR in general

·         Knowledge of adult learning principles

·         Knowledge of staff development tools and strategies

·         Essential computer literacy

Competences

·         Commitment to MSF Principles L2

·         Behavioural Flexibility L3

·         Results & Quality Orientation L3

·         Teamwork & Cooperation L3

·         People Management & Development L2
Applying Instructions
Interested applicants should submit their non-returnable CV and application including photocopies of all supporting documents to ethiopia-jobs@oca.msf.org or www.ethiojobs.net only
 Please mention the position on the subject whenever you apply through the ethiopia-jobs@oca.msf.org
Please note that we only contact short-listed candidates.
WARNING: Do not to pay any money to get a job. Please report fraudulent jobs to info@newjobsethiopia.com