Legal/Health Policy Consultant
Description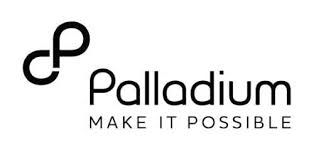 Company Overview:
Palladium is a global leader in the design, development and delivery of Positive Impact - the intentional creation of enduring social and economic value. We work with foundations, investors, governments, corporations, communities and civil society to formulate strategies and implement solutions that generate lasting social, environmental and financial benefits.
For the past 50 years, we have been making Positive Impact possible. With a team of more than 2,500 employees operating in 90 plus countries and a global network of more than 35,000 technical experts, Palladium has improved - and is committed to continuing to improve - economies, societies and most importantly, people's lives.
Palladium is a child-safe organisation, and screens applicants for suitability to work with children. We also provide equal employment to all participants and employees without regard to race, color, religion, gender, age, disability, sexual orientation, veteran or marital status.
OVERVIEW: The USAID-funded Health Policy Plus (HP+) project is conducting an assessment of the legal and regulatory environment for the provision of HIV services through the private sector in Ethiopia. This assessment will identify laws, regulations and policies governing the provision of HIV services within the private sector and whether they facilitate or inhibit the provision of effective and efficient HIV care and treatment. Specifically, the assessment will consider which facility types are permitted to provide HIV services, which services they can provide, and what they can charge for those services. The outcome of this activity will be to develop a brief summarizing the private HIV service provision landscape, identify gaps in the legal environment for providers, and provide recommendations for creating a more conducive environment for provision of HIV services in the private sector. HP+ is seeking a qualified consultant based in Addis Ababa to support data collection and analysis, as well as facilitate engagement with key in-country stakeholders, including those at the Federal Ministry of Health and regional health bureaus, Ethiopia Food and Drug Authority, the Ethiopian Public Health Institute (EPHI), Ethiopia Pharmaceutical Supply Agency (EPSA), technical assistance partners, private service providers, and other HIV service agencies and public institutions. The consultant's primary task will be to collect and analyze relevant legal and regulatory documents on HIV service provision in the private sector. The consultant will also be asked to make recommendations on how current policies could be revised to better align with the national objective of increasing private sector engagement in HIV service provision, while ensuring standards for quality and surveillance are maintained. The consultant's period of performance will be approximately May 10 to August 31. The estimated level of effort for this consultancy is 20 days. SCOPE OF WORK:
Literature review of relevant laws around private health facility provision of HIV services, including commodities and procurement, accreditation and surveillance/reporting, and user fees.
Describe, analyze and synthesize existing laws, policies and regulations and provide expertise on whether the information facilitates of inhibits HIV service delivery for providers/private providers
Assist in finding and translating laws, policies, regulations, and other documents that are relevant to the scope of the report/brief and summarizing the key information
Conduct key informant interviews in person or via skype/phone and report on stakeholder meetings with government partners, private sector providers, HIV service agencies and public institutions.
Synthesize information on work undertaken by various organization on the provision of HIV services in the private sector
Contribute to writing the final brief and produce tables or graphics to summarize key results
Responsible for ensuring and fostering teamwork and shared leadership, with the aim of achieving better results in the activities undertaken by the project
Communicate with the team on issues/delays that will affect data collection or analysis
Attend meetings related to the project, as required by his/her supervisor and/or the Program Director
Observe all administrative and financial policies and procedures established by Palladium, HP+, and USAID
EXPECTED DELIVERABLES:
Table of relevant laws, policies, and regulations, with summary
Meeting notes/summaries of key informant interviews
Contribution to and review of draft policy brief
REQUIRED QUALIFICATIONS:
A minimum of bachelor's degree in economics, public policy, public health, law, or a related field. Master's degree or higher preferred
A minimum of 10 years' experience (8 with Master's degree) in conducting research and analyses on public policy, health policy, health governance, or related topics at the national and international levels.
Fluency in Amharic and professional fluency in English is required
Strong facilitation skills
Proficiency with Microsoft Office Suite (Excel, Word, Powerpoint, etc)
Flexibility, adaptability and resourcefulness
Familiarity with Ethiopia's health system and the HIV service provision landscape
Ability to meet tight deadlines and attention to details
Excellent interpersonal and communication skills
PREFERRED QUALIFICATIONS:
A minimum of Master's degree in economics, health economics, public policy and public health, or related field
Experience working with high-level government actors to develop consensus around policies, guidelines and proclamation
Significant experience in the field of HIV and public-private sector health system management in Ethiopia
Prior work with USAID, Ethiopian HIV service agencies and public institutions, and other international development partners
Demonstrated experience working with a high level of independence to produce high-quality, timely deliverables.
LEVEL OF EFFORT: 20 days PERIOD OF PERFORMANCE: Between May 10 and August 31, 2020 LOCATION: Addis Ababa, Ethiopia
WARNING: Do not to pay any money to get a job. Please report fraudulent jobs to info@newjobsethiopia.com