Description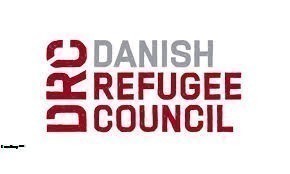 The Danish Refugee Council (DRC), an international non-governmental organization (NGO), has been providing relief and development services in the Horn of Africa since 1997. DRC promotes and supports solutions to the problems faced by refugees, internally displaced people (IDPs), and migrants. The organization has offices across the region, and has been operational in Ethiopia since 2009. With funding from bilateral and multilateral donors, DRC is currently implementing a range of activities across Ethiopia and Djibouti, including WASH and shelter provision, child and youth protection, gender based violence response, awareness-raising of migration risks, protection monitoring of migration routes, and livelihoods support for returning migrants or those at-risk of migration.
OVERALL PURPOSE OF THE ROLE:
Support the day to day livelihoods activities of the Livelihood team in Gambella
Conduct the implementation of market-led livelihoods activities among refugee and host community, providing livelihood implementing experience, expertise and knowledge of best-practices
Ensure the quality of the planning, implementation and follow up of all technical aspects of the sector activities being implemented by DRC
Develop and maintain good relations with the persons of concern, relevant stakeholders and other humanitarian actors, to support adequate implementation and coordination of DRC's sector activities
Sector responsibilities: Business training and SME development, business grants, life-skills training, literacy and numeracy training, vocational training, micro-credit loans, savings groups, group enterprise development and facilitation.
This role has an area focus and ensures compliance to DRC procedures and guidelines within the area. The role contributes to the development of area strategies, which are translated into action plans and day-to-day tasks. The role provides support and/or technical guidance to base operations.
RESPONSIBILITIES AND TASKS
Programming & Operations
Contributes to the daily operation with comprehensive knowledge in a specific area
Support the implementation of livelihoods assessments, gathering quality data and supporting the development of market-led activities
Deliver market-led livelihoods activities with components of agriculture, business development, cash transfers, private sector engagement, financial inclusion, group enterprise development
Assist and empower the communities to enable them to manage self-reliance issues by themselves and be able to sustain livelihoods projects.
Ensure equal participation by all segments of the community, taking into consideration issues regarding gender, age, disability and clan affiliation.
Regularly monitor and evaluate the projects performance, provide timely inputs, feedback and impact of the DRC Livelihoods interventions in Gambella
Develop and implement surveys and needs assessment in refugee and host community areas in collaboration with field team and other stakeholders.
Support the coordination of micro-loan services to refugees in the camps, with a focus on vulnerable refugees.
Support market-led interventions and the development of private sector partnerships
Deliver training on income generating activities, vocational skills trainings other livelihoods-related fields.
Support agricultural and related activities in Gambella region
Ensure that DRC's objectives are disseminated, and that policies and procedures are properly followed.
Coordination and representation
Collaborate with relevant internal and external technical experts on issues related to relevant sector
Ensure integration of sector activities with other DRC sectors
Coordinate with sector counterparts in other locations in the implementation of common funded projects
Ensure good representation and reputation of sector at all levels
Actively participate in internal coordination meeting
Ensure and actively participate in regular sector meetings
Logistics/Finance
Support the monitoring of financial commitments and expenditures against budgets and provide timely feedback on budget follow-up
Plan and coordinate proactively logistics and movements of staff from and to different operational areas
Initiate procurements and ensure their execution
Ensure distribution plans are prepared and shared with logistics in a timely manner
Experience and technical competencies: (include years of experience)
Minimum two years' experience of working in community development, refugee assistance and/or community mobilization.
Field experience in implementing market-led livelihoods programmes in rural areas and among refugee and host communities, preferably in Gambella region.
Experience in implementing Market systems development projects with expertise in some of the following: access to financial service products, information and labor market opportunities; business training and SME development, business grants, life-skills training, literacy and numeracy training, vocational training, micro-credit loans, savings groups, group enterprise development and facilitation, agricultural development and private sector engagement
Experience of working with Non-Governmental organisations.
Good communication skills and ability to conduct training.
Understanding of gender, protection and human rights.
Good organizational and people management skills.
Ability to represent the organization and influence people.
Fluency in Amharic and advanced English proficiency required, with working knowledge of Nuer a strong advantage
Fluency in local language
Good skills using basic computer software such as MS Word, Excel, and PowerPoint
EDUCATION: (include certificates, licenses etc.)
Relevant university degree (e.g. political science, international development, or economics) or equivalent professional qualification
LANGUAGE: (indicate fluency level)
All DRC roles require the post-holder to master DRC's core competencies:
Striving for excellence: Focusing on reaching results while ensuring efficient processes.
Collaborating: Involving relevant parties and encouraging feedback.
Taking the lead: Taking ownership and initiative while aiming for innovation.
Communicating: Listening and speaking effectively and honestly.
Demonstrating integrity: Acting in line with DRC's vision and values
Applying Instructions
Interested candidates who meet the required qualifications and experience are invited to submit updated CV and cover letter explaining their motivation and why they are suited for the post.
We only accept applications sent via our online-application form on www.drc.ngo under Vacancies.
Please forward the application and CV, in English through the stated website no later than March 30,2020.
For general information about the Danish Refugee Council, please consult www.drc.ngo Gender Equality: DRC is committed to achieving gender parity in staffing at all levels. In light of this, women candidates are particularly encouraged to apply to bridge the gender gap. Equal Opportunities: DRC is an equal opportunity employer. We value diversity and we are committed to creating an inclusive environment based on mutual respect for all employees. We do not discriminate on the basis of age, sex, disability status, religion, ethnic origin, colour, race, marital status or other protected characteristics
We encourage only qualified Ethiopian Nationals to apply. DRC considers all applicants based on merit.
WARNING: Do not to pay any money to get a job. Please report fraudulent jobs to info@newjobsethiopia.com