Livelihoods Program Officer
Description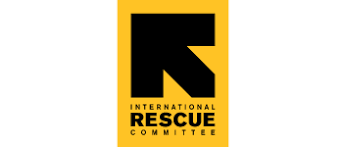 Context and scope of the work:
IRC has been working in Ethiopia since 2000, devoted to empowering people against poverty. The IRC program currently operates through five field bases in Gambella, Tigray, SNNPR, Oromia, Benishangule Gumuz Regional states. IRC is almost working 24 refugees' camps out of 26 camps all over the country.
IRC has developed the refugee livelihood program for Gambella Region to build resilience for South Sudanese refugee and their hosting community. The project   will be implemented in kule and Terkid camps of the Gambella Region.  The project will implement a range of livelihood  activities( farm (crop, livestock,  off farm, skill training, income generation, market system (focus on women and youth empowerment) over 2 years to help build sustainable, adaptive and flexible development that is risk sensitive and supports the resilience building.
The livelihood program officer will be focused on supporting the implementation of the Gambella IRC livelihoods resilience programme and ensuring the elements of the program adhere to the standards. The key function of this position will be to implement the project activities as per the project document and work plan, create and maintain quality while implementing the project.
General responsibilities
Ø  Develop the Livelihood annual, quarterly with  technical guidance from livelihood manager
Ø  Compliance with and adherence to IRC policies, guidance and procedures as well as specific donor regulations
Ø  Contribute to fundraising, develop and revise funding proposal, budgets and donor reports
Ø  Identify trends technical standards and donor priorities
Ø  Follow up on compliance with contractual commitments within livelihoods program coordinator, ensure high technical quality and synergies in project implementation
Ø  Provide technical direction and project implementation support  to partners
Ø  Ensure that key learnings are extracted from livelihoods implementation, and incorporate them in livelihoods programs development processes
Ø  Provide systematic training and build capacity of  Government staff , technical staff,  and community
Specific responsibilities:
Ø  To provide support IRC and Partner staff in implementing livelihoods resilience project in Gambella based on the work plan
Ø  Work with Partners to ensure that program is implemented in line with IRC policy and agreed standards (as per approved project plans).
Ø  To build the capacity of Partner, community committees to implement the livelihoods program through on-the-job training. Areas of focus are likely to include holding community meetings, social mobilization, post-distribution monitoring, and market prices surveillance monitoring, other processes.
Ø  To work with the partner staff to ensure that process guidelines and systems is used.
Ø  Ensure that livelihood activities are integrated with gender, protection activities.
Ø  To represent IRC and advocate for vulnerable communities at district and sub-district meetings as necessary( if delegated by Livelihood Manager)
Ø  To work with Partners to ensure that reporting is completed in a timely manner and that reports are of high quality.
Ø   To work with Partners to ensure that reporting is completed in a timely manner and that reports are of high quality.
Ø  Ensure continuous and regular tracking for the livelihood activities program activities in the target geographical location and meet the expected quality of the assistance as per set standards.
Ø  Conduct stakeholder analysis at the  camp ,village level and develop stakeholder management and engagement strategies in close work with Livelihood manager
Ø  Conduct village/camp mapping in the project implementation area with clear development of village profile, HH food security and livelihood profile.
Ø  Conduct periodic monitoring and analysis of the markets and share the findings with the communities and livelihoods manager.
Ø  Ensure quality reporting, both narrative and figurative, to the livelihood program manager on weekly, monthly and quarterly basis.
Integrity:
Ø  Honest, encourages openness and transparency; demonstrates highest levels of integrity.
Equal Opportunities:
Ø  The role holder is required to carry out the duties in accordance with the IRC Equal Opportunities and Diversity policies and procedures.
Job Requirements
Qualification:
Ø  First degree or Post Graduate Degree in relevant field of studies preferably in Agriculture, Micro-enterprise Development or substantial community development fields.
Minimum working experience and Skills required:
Ø  Three years of relevant experience with the first degree.
Ø  Two years of relevant experience plus post graduate degree.
Ø  Understanding and program experience in emergency food security, livelihood, and for refugee programming
Ø  Exposure in project management, implementation and supervision.
Ø  Ability to work widely with local partner and government involved sectors in Livelihood and Food Security based gender equity.
Ø  Strong understanding of local socio-economic development issues, institutions and local contexts for target communities.
Ø  NGO experience is a plus.
Skills Required
Ø  Basic supervisory/managerial skills.
Ø  Technical and report writing skills
Ø  Computer literate.
Ø  Fluent spoken and written English.
Ø  Good communication and interpersonal skills.
Preferable skills: 
Ø  Builds and maintains effective relationships, with  colleagues, IRC Members and external partners
Ø  Values diversity, sees it as a source of competitive strength
Ø  Approachable, good listener, easy to talk to
Applying Instructions
# Please send your CV, application letter and copies of credentials to the following IRC career site link address:
IRC Careers/external applicants - https://rescue.csod.com/ats/careersite/jobdetails.aspx?site=1&c=rescue&id=7885
Internal Career Site/internal applicants - https://rescue.csod.com/ats/careersite/jobdetails.aspx?site=2&c=rescue&id=7885
·  Please include 3 references from current and former employers.
·  Applications will not be returned.  IRC discourages phone calls or personal visits.
·  Only applicants meeting the minimum qualification will be short listed and contacted.
Your application letter/cover letter must include the following information.
Name of the position you have applied for
Date of application
Summary of  your qualifications and experience
Motivation/objective of why you have applied for the job
Permanent and current address (if different form permanent) and telephone number
Disclose any family relationships with existing IRC employees by including the format below in your application.
Are any of your relatives employed by International Rescue committee (IRC)?

If answer is "yes", give the following information:

 YES          NO

NAME
Relationship
Position
Office/field office
IRC is an equal employment opportunity employer.  IRC considers all applicants on the basis of merit without regard to race, sex, color, national origin, religion, sexual orientation, age, marital status or disability.
WARNING: Do not to pay any money to get a job. Please report fraudulent jobs to info@newjobsethiopia.com