Description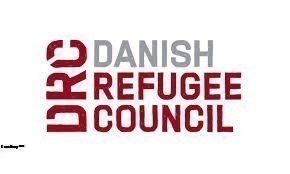 The Danish Refugee Council (DRC), an international non-governmental organization (NGO), has been providing relief and development services in the Horn of Africa since 1997. DRC promotes and supports solutions to the problems faced by refugees, internally displaced people (IDPs), and migrants. The organization has offices across the region, and has been operational in Ethiopia since 2009.  With funding from bilateral and multilateral donors, DRC is currently implementing a range of activities across Ethiopia and Djibouti, including WASH and shelter provision, child and youth protection, gender based violence response, awareness-raising of migration risks, protection monitoring of migration routes, and livelihoods support for returning migrants or those at-risk of migration.
OVERALL PURPOSE OF THE JOB
The Livelihoods Specialist functions as the key technical specialist within the livelihoods sector area in the Dimma region. This is an exciting opportunity to lead a team in a large market-systems implementation, and the livelihoods specialist will drive development of innovative market-led livelihoods programming that tackles holistic outcomes including market systems development, protection, conflict management and environmental damage as well as provide technical support to existing livelihoods activities. Sector specific responsibilities include:
Demonstrate an understanding of and competence in the systemic influences of livelihoods activities including, but not limited to, access to financial service products, information and labour market opportunities; business training and SME development, business grants, life-skills training, literacy and numeracy training, vocational training, micro-credit loans, savings groups, group enterprise development and facilitation, agricultural development, private sector engagement and sustainable energy-based livelihood opportunities.
Continue the DRC effort towards market-led programming, ensuring all activities are market-supporting, sustainable beyond project lifecycles and build effective capacity within the area.
DUTIES AND RESPONSIBILITIES
Responsibilities:
General responsibilities:
Provide comprehensive technical support to DRC Dimma Livelihoods programming and projects, in line with the country office technical coordination team and agreed nationally harmonised tools (such as SOPs, guidelines, etc). Where required, support the development of these tools to ensure contextual relevance to Dimma, Gambella region and area office;

Support the newly established Livelihoods unit in the Dimma area office by providing technical trainings, undertaking staff development initiatives, and providing direct support to frontline staff implementing interventions in this sectoral area;

Maintain and implement programme monitoring tools, conduct quality control and site monitoring activities, and ensure all programming is meeting required standards and are in line with programme and project design;

Support technically with the maintenance of programme and project documentation and filing, draft and/or review and edit programme and project reports, provide technical inputs to donor reports and new proposals, and assist in the monitoring of spending and financial planning;

Work closely with the Area Manager and Grants unit to identify new funding and partnership opportunities, develop quality proposals, concept notes and budgets;

Act as a key focal point for Livelihoods programming, including participation in coordination meetings, developing relationship with relevant external stakeholders, and continuously brief the Area Manager and ASMT on needs in the Livelihoods sectoral area in Dimma, Gambella region.
Specific responsibilities:
Market systems assessment
Lead market systems assessments in promising technical sectors and key geographical areas that would be conducive to supporting integration of displacement-affected populations within the host community economic and social environment

Build team capacity to conduct a thorough market-led livelihoods assessment of the region, identifying areas for opportunity for market development that incorporate protection, conflict, gender and environmental challenges.

Clearly identify private sector actors and supporting systems to further engage with in the implementation phase, as well as defining a broad spectrum of livelihood options that support all vulnerabilities

Work closely with the protection team in-country and Regional Office, and colleagues engaged in conflict mitigation and environment to develop a livelihoods/market systems strategy that adequately maximizes on Market Systems Development for protection outcomes.
Market systems implementation
Build team capacity to implement a market systems programme based on assessment recommendations and provide technical expertise, drawing on experience to implement effective livelihoods interventions

Support the development of partnerships with external actors as well as market-led capacity building with refugee and host communities

Support the development of innovative ways to encourage livelihood generation among all vulnerabilities, including new complimentary products and services that serve target populations

Help redesign business models for private sector actors that better serve the target populations that can be sustainable beyond project lifecycles, as well as encourage innovation in small business development as a livelihood activity.
Monitoring, reporting and development
Provide detailed, well-written and thorough reports documenting findings that are appropriate for donors and wider external audiences, supported by effectively displayed and analysed data

Develop program monitoring tools which would be used to gauge the success of a livelihoods/market systems strategy

Work with the MEAL unit to develop M&E tools that would enable continuous adaption around systems change

Explore new business and partnerships, and identify funding opportunities and potential alternative funding sources

If/when the opportunity arises to seek funding, develop and undertake needs assessments to inform program design and strategic direction.
All DRC roles require the post-holder to master DRC's core competencies:
 Striving for excellence: You focus on reaching results while ensuring an efficient process.

Collaborating: You involve relevant parties and encourage feedback.

Taking the lead: You take ownership and initiative while aiming for innovation.

Communicating: You listen and speak effectively and honestly.

Demonstrating integrity: You act in line with our vision and values.
Job Requirements
At least three years of relevant experience (market systems, inclusive growth, protection, environment)
Demonstrated experience in technical leadership and quality control of a similar sector, including training and capacity building of less experienced / trained staff working in that sector to implement programmes and projects
Experience in market systems development project design and implementation among displacement-affected populations
Experience in engaging with private sector for purposes of international development, i.e., partnership building, core business design
Documented skills in project planning and design, drafting, calculation and technical writing
Experience in project development
Experience working with national partners, local/government authorities, and UN organizations
Required: Undergraduate degree in political science, international development, economics or other relevant field
Excellent skills in MS Word, Excel, and PowerPoint
Preferred: Postgraduate degree in the above fields
English and Amharic, written and spoken
Agnuak/Murel and/or Arabic an advantage
Applying Instructions
Interested candidates who meet the required qualifications and experience are invited to submit updated CV and cover letter explaining their motivation and why they are suited for the post.
We only accept applications sent via our online-application form on www.drc.ngo under Vacancies.
Please forward the application and CV, in English through the stated website no later than April 19, 2020.
For general information about the Danish Refugee Council, please consult www.drc.ngo.
Gender Equality: DRC is committed to achieving gender parity in staffing at all levels. In light of this, women candidates are particularly encouraged to apply to bridge the gender gap.
Equal Opportunities: DRC is an equal opportunity employer. We value diversity and we are committed to creating an inclusive environment based on mutual respect for all employees. We do not discriminate on the basis of age, sex, disability status, religion, ethnic origin, colour, race, marital status or other protected characteristics
We encourage only qualified Ethiopian Nationals to apply. DRC considers all applicants based on merit.
WARNING: Do not to pay any money to get a job. Please report fraudulent jobs to info@newjobsethiopia.com