Location

Addis Ababa, Ethiopia

Date Posted

April 13, 2020

Category

Journalism




NGO



Job Type

Temporary



Currency
ETB
Description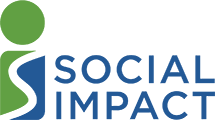 Copyediting Services
Social Impact, Inc. (SI) is a Washington-based international development management consulting firm. SI's mission is to improve the effectiveness of international development programs in improving people's lives. In Ethiopia, SI is implementing the $16.6 million Ethiopia Performance Monitoring and Evaluation Service (EPMES) Activity for the United States Agency for International Development (USAID). EPMES' core services include providing external evaluation services, performance monitoring support, collaborative learning and adapting (CLA) improvement, and capacity strengthening in monitoring, evaluation, learning, and adapting to USAID/Ethiopia and its implementing partners. As such, EPMES develops a series of technical reports, evaluations, findings, and recommendations that will require copyediting services to improve quality assurance, formatting, and standardization.
EPMES is currently looking for a copyeditor that can provide professional-level editing, proofreading, and formatting of reports and deliverables. The ideal candidate will be someone with contextual knowledge and understanding of monitoring and evaluation (M&E) principles, current USAID Guidance and Strategies, and experience in proposal writing or evaluation design, including a Learning and Communications background, thereby possessing the ability to synthesize information and present evidence-based data in a standardized format.
The copyeditor will perform the following actions:
Review text to ensure it is well-written, logically structured, and in the proper style for the intended audience. In some cases, with guidance, the editor will re-write sections of documents to ensure high quality and clarity.
Correct grammar, spelling, punctuation, and syntax according to United States Government (USG) writing form and style guidelines
Check facts and figures for accuracy
Collaborate with or seek clarification from the author, as necessary
Confirm the accuracy and relevance of illustrations and captions
Ensure deliverables are in line with the client's preferred format (e.g. consistent use of hyphens, capital letters, heading colors, etc.)
Alert SI to any problems in the text, such as personally identifiable information (PII), copyright issues, etc.
Expectations/Performance Criteria:
EPMES will provide written requests (via email) to the copyeditor with clear directions and supporting documents such as the Scope of Work, reporting guidance, templates, etc., as applicable. All work completed by the editor will adhere to USG and SI guidance and standards as detailed in this request. The copyeditor will follow closely and adhere to the provided guidance and template(s).
EPMES will provide the copyeditor with deliverable deadlines, and as necessary, a timeline for first- and second-round editing (e.g. drafts, revisions, and final submission).
EPMES will provide written feedback, as necessary, and/or confirm receipt of completed work.
Applying Instructions
**Only candidates based in Addis Ababa, Ethiopia will be considered. EPMES encourages qualified Ethiopian and expatriate candidates based in Addis Ababa to apply.**
The copyeditor must have the following:
A meticulous approach to work with an eye for detail
A high level of skill in written English, including spelling, grammar, and punctuation
The ability to gather information from multiple sources and determine relevance
The ability to maintain high-quality work with minimal supervision while meeting tight deadlines
Excellent concentration, with the ability to focus on texts that may be lengthy or technical
Strong judgement in applying specific writing styles
The ability to discuss areas for improvement in writing with authors tactfully
The ability to retain an author's 'voice' while editing
Ability to use and manipulate Microsoft Word, PowerPoint, Excel, and PDF documents
WARNING: Do not to pay any money to get a job. Please report fraudulent jobs to info@newjobsethiopia.com