Location

Dire Dawa, Ethiopia

Date Posted

June 25, 2020

Category

Security



Job Type

Full-time



Currency
ETB
Description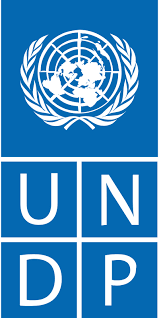 Under the overall guidance and supervision of the Chief Security Adviser (CSA), Deputy Security Adviser (DSA) or the Field Security Coordination Officer (FSCO), the Local Security Assistant assists in the implementation of security operations and all matters relating to the management of safety and security for UN personnel in the country or in the region of assignment.
Duties and Responsibilities
Summary of key functions:
Assists CSA/DSA/FSCO in collecting, updating and communicating information regarding the security situation in the country;
Assists in maintaining the Security Plan, including updating staff lists;
Supports the CSA/DSA/FSCO with the assessment of Security Risk Managements Measures (SRMMs) for the duty station;
Assists in reporting security incidents affecting UN staff, offices and assets;
Organizes and delivers training courses on security awareness and preparedness;
Assists in ensuring Residential Security Measures (RSMs) and office safety, and security preparedness;
Provides general administrative support to the CSA/DSA/FSCO;
Performs any other duties as assigned.
Duties and Responsibilities:
1. Assists the CSA/DSA/FSCO in collecting, updating and communicating information regarding the security situation in the country:
Liaises and coordinates, as appropriate, with the host government security organizations and/or personnel, including national and local provincial authorities, military, and police officers, as well as non-governmental organizations and other non-State actors in the area of operation;
Helps to assess the security situation at the duty station and ensures adequate gathering and verification of security information that may be required for a proper analysis of the situation by the CSA/DSA/FSCO;
Communicates information on security to the heads of United Nations agencies and provides host country security advice to UNDSS in the absence of the CSA/DSA/FSCO, as required;
Maintains regular contacts with Security Focal Points of UN agencies;
May be requested to provide technical assistance at SMT meetings, in the absence of the CSA/DSA/FSCO.
2. Assists in maintaining the Security Plan, including updating staff lists:
Helps in the preparation and review of the UN Security Plans;
Supports actions during the implementation of the Security Plans, as required.
3. Assists the CSA/DSA/FSCO in monitoring compliance with SRMMs established for the duty station. Also, assists with the compilation of data required for the SRMMs Self-Assessment Programme.
4. Assists in reporting security incidents affecting UN staff, offices and assets, and assists in the preparation of security reports, such as the Security Incident Report, the Security Assessments and the Quarterly Incident Report.
5. Provides support in organizing and conducting training courses on security awareness and preparedness and providing security orientation to newly assigned staff members. Conducts security briefings, as required.
6. Provides general administrative, assistance to the CSA/DSA/FSCO:
Maintains routine and confidential correspondence files/documents;
Maintains a database on contact details in relation to host country security authorities;
Arranges appointments, receives visitors, places and screens telephone calls and answers queries with discretion, and takes minutes and/or notes at meetings.
7. Performs other security-related tasks assigned by the CSA/DSA/FSCO:
Provides support in conducting security evaluations and provides advice on security measures for the residences (–Security Risk Manage Measures (SRMM) Residence Security Measure (RSM) of UN staff, as well as on latest trends and threats to staff safety and security;
Establishes and maintains warden system and keeps update of information related to UN offices and residences;
Administers a pass and ID system;
Maintains liaison with commercial companies used for UN security at offices and residences, in order to ensure the effective and efficient use of the guard force.
Commitment to the ideals of the United Nations Charter and the Organization's core values – Professionalism, Integrity and Respect for Diversity.
Planning and Organizing: Demonstrated ability to establish priorities and to plan, coordinate and monitor his/her own work plan with minimum supervision. Ability to work under pressure or in crisis situations. Availability to travel within the area of responsibility.
Creativity: Ability to actively seek to improve services, offer new and different options to solve problems/meet client needs, and promote and persuade others to consider new ideas.
Teamwork: Proven interpersonal skills and the ability to listen and work in a multi-cultural, multi-ethnic environment with sensitivity and respect for diversity
Communication: Proven and sustained communication (verbal and written) skills.
Required Skills and Experience
Education:
University Degree is required.
Experience:
A minimum of 2 years' experience in security, preferably in the military or police context or related field of work.
Prior experience with the UN system or an international NGO, are desirable.
Language Requirements:
Fluency in English, Somali, Amharic and Afaan Oromo languages both oral and written.
Other Skills and Requirements:
Knowledge of HF and VHF radio operation;
Experience in diplomatic security, protection and intelligence considered an asset;
Knowledge of host country safety codes;
Solid computers skills (MS Word, Excel, Access and PowerPoint);
Possession of a valid driver's license;
Ability to travel;
Physically fit.
Important applicant informationAll posts in the SC categories are subject to local recruitment.
Applicant information about UNDP rosters
Note: UNDP reserves the right to select one or more candidates from this vacancy announcement. We may also retain applications and consider candidates applying to this post for other similar positions with UNDP at the same grade level and with similar job description, experience and educational requirements.
Workforce diversity
UNDP is committed to achieving diversity within its workforce, and encourages all qualified applicants, irrespective of gender, nationality, disabilities, sexual orientation, culture, religious and ethnic backgrounds to apply. All applications will be treated in the strictest confidence.
Scam warning
The United Nations does not charge any application, processing, training, interviewing, testing or other fee in connection with the application or recruitment process. Should you receive a solicitation for the payment of a fee, please disregard it. Furthermore, please note that emblems, logos, names and addresses are easily copied and reproduced. Therefore, you are advised to apply particular care when submitting personal information on the web.
WARNING: Do not to pay any money to get a job. Please report fraudulent jobs to info@newjobsethiopia.com