Logistics, Admin and Finance Officer (LAF)
Description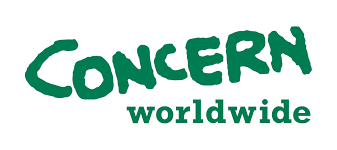 Job Purpose
 The purpose of the position is to manage Concern world wide's Enhanced Response for Nutrition Emergency (ERNE) Project supported by ECHO. HR/Amin/Finance and Transport & Logistics activities in line with professional principles and Concern Worldwide Ethiopia's rules and regulation & co-ordinate and manage Concern's fleet to ensure efficient and effective operation in the Office.
Provide effective and efficient HR and Admin related services to staff working for the Office
Main duties & Responsibilities:
Financial Responsibilities
Coordinate with other team members to complete financial requirements for Action plans and prepare reports for relevant parties such as Government, Concern and Donors as necessary.
Undertaking other standard financial requirements such as weekly cash count, surprise cash count, checking payroll, undertaking random checks on purchase prices and preparing cash flow requests.
Prepare and Check monthly financial report
Ensure adequate fund/cash held in programme for planned activities
Ensure the following deadlines are adhered
Monthly cash books and bank books
Cash requests from the fields
Cash transfers to fields and others
Responsible to fill the gaps when cashier is on annual leave
Adhere to the necessary accounting, documentation and reporting procedures required for the purchase of items based on purchases/procurement procedure, if any.
Responsible to check daily financial payments in line with organizational policies and procedures by giving due attention to authorization level and budget codes.
Ensuring close collaboration and communication with Finance and HR departments at HO to facilitate and smoothen consistent running of the programme
Work closely and provide  technical support to the Cashier
Check and review the external work done before any payment is effective
Review and check monthly staffs' payroll before the payment is effected
Transport & Logistics Responsibilities
Understand and adhere to the rules and regulations of (Transport, Procurement and warehouse policy) laid down by Concern worldwide- Ethiopia. If these regulations are not clear bring it to the attention of your line manager.
Make sure office vehicles are serviced periodically as per Concern and manufacturer's maintenance guideline and insure all repair and maintenance are as per Concern Ethiopia vehicles maintenance guideline.
Check and review office` vehicles repair and spare part bills and make sure the invoices are   in accordance with the agreement before payment is effect.
Collect daily and weekly transport plan from the users and organise the transport in cost effective way.
Monitor office, rented vehicles daily movement, and ensure that resources are effectively used for Concern interest only.
Collect monthly log sheet for office, rented vehicles, and evaluate each vehicle's fuel consumption.
Produce monthly transport report with all formations like Maintenance cost, fuel consumption, availability, utilization, accident/incident and need satisfaction.
In case of accidents follow up necessary procedures (insurance company, traffic police, lawyer, reporting, visiting scene, etc)
Make sure all the procurement processes are as per Concern Worldwide-Ethiopia and Donors procurement guideline.
Make sure all purchase` files are maintained as per Concern Worldwide –Ethiopia Finance, Procurement and Store guideline.
Update regularly SRTS (Supplies request tracking sheet) and liaised with HO Logistics unit for program's SR progress.
Maintain good stock records systems and make sure all relevant information are shown on the stock and bin cards  as per Concern and donor's guideline.
Produce monthly consolidate stock report and check/inventory process is undertaken at all-time in accordance with Concern Worldwide- Ethiopia inventory guidelines.
Make sure fixed assets in all office are updated and tagged as per Concern Ethiopia and Donors asset management guideline.
Make sure all agreements like; vehicles maintenance, spare part and office rent are timely renewed.
Monitor logbooks and vehicles charge out sheet of Drivers on a weekly basis ensuring that they are filled in properly fuel usage, KM analysis
HR & Admin Responsibilities
Maintain and update personnel files of all staff at the project, including all documentation as required in line with Concern HR Manual guidelines. Manage and record staffs' annual leave roster and ensure all annual leave is used within the current year. Record and manage all staff related leaves such as Compensatory Time Offs, sick leaves as per Concern's HR Manual.
Manage and address all staff personal issues following the Concern HR Manual guidelines
Prepare HR report
Provide the necessary materials and equipment to project staff for their day to day activities
Receive, screen, log and route programme-related correspondences and maintain an effective follow-up system
Monitor and follow-up on the performance (PDR) of all staff working in the Sub-office.
Maintain high standard of Health and Safety within the working environment.
Maintain good working relationships in the workplace.
Perform other duties assigned by line manager
Additional Duties
Perform other duties assigned by the line manager for the accomplishment of programme objectives.
Gender Equity
Demonstrate understanding of Concern Ethiopia's Gender Equality Strategy
Contribute to ensuring that Concern Ethiopia is a place where men and women are treated equally and with  dignity and respect
Demonstrate gender equality awareness and gender sensitivity and an ability to integrate a gender equality perspective into tasks and activities.
Emergency response
Concern is committed to responding to emergencies efficiently and effectively in order to help affected people meet their basic needs, alleviate suffering and maintain their dignity. To this end, when emergencies strike and the Ethiopia Programme is to respond, all staff are required to actively participate in the response, regardless of location and contribute to the efforts aimed at achieving the humanitarian objective of the organization.
Accountability 
In line with Concern's commitments under the Core Humanitarian Standard (CHS):
actively promote meaningful community participation and consultation at all stages of the project cycle (planning, implementation, M&E);
work with relevant colleagues  to ensure that the Complaints and Response Mechanism (CRM) is functional and accessible, that feedback and complaints are welcomed and addressed;
work with relevant colleagues  to ensure that information about CRM, safeguarding and expected staff behaviour is disseminated among programme participants and communities.
Job Requirements
Person Specification:
BA Degree or  College Diploma in Accounting& Finance, Management and related field of studies with minimum of three years  or five years relevant experience respectively
Profound experience in finance, administration, logistics and HR Management
Computer literate
NGO experience in emergency projects is an advantage
Good communication and report writing skills
Competencies:
Knowledge of participatory approaches
Know what constitutes a child or adult at risk and need for a safeguarding intervention.
Able to identify a child or adult at risk of harm, abuse or neglect
Ability to work with teams at distance and good team player
Recognize how own actions impact on others.
Identifies and refers to appropriate services any other associated persons including careers, family members and children at risk.
Ability to plan own work, set priorities, complete work under pressure or when faced with competing demands and report
Analytical skills
Strong interpersonal and communication skills
Computer proficiency
What we offer
A competitive salary and benefit package
Excellent medical benefits (100% cover including dependents)
20 days annual leave
26 weeks (paid) maternity leave, 18 weeks (unpaid) parental leave
Applying Instructions
Interested applicants should send non-returnable C.V., application letter outlining how their experience and education fit with this vacancy via:
ethiojobs.net or in person at Gonder/Kombolcha Concern Worldwide Offices
Please note that no need to submit your supporting documents at this stage
 Only short listed candidates will be contacted
Safeguarding at Concern: Code of Conduct and its Associated Policies
Concern has an organisational Code of Conduct (CCoC) with three Associated Policies; the Programme Participant Protection Policy (P4), the Child Safeguarding Policy and the Anti-Trafficking in Persons Policy. These have been developed to ensure the maximum protection of programme participants from exploitation, and to clarify the responsibilities of Concern staff, consultants, visitors to the programme and partner organisation, and the standards of behaviour expected of them. In this context, staff have a responsibility to the organisation to strive for, and maintain, the highest standards in the day-to-day conduct in their workplace in accordance with Concern's core values and mission. Any candidate offered a job with Concern Worldwide will be expected to sign the Concern Staff Code of Conduct and Associated Policies as an appendix to their contract of employment. By signing the Concern Code of Conduct, candidates acknowledge that they have understood the content of both the Concern Code of Conduct and the Associated Policies and agree to conduct themselves in accordance with the provisions of these policies. Additionally, Concern is committed to the safeguarding and protection of vulnerable adults and children in our work. We will do everything possible to ensure that only those who are suitable to work or volunteer with vulnerable adults and children are recruited by us for such roles. Subsequently, working or volunteering with Concern is subject to a range of vetting checks, including criminal background checking.
Female candidates are highly encouraged to apply. 
WARNING: Do not to pay any money to get a job. Please report fraudulent jobs to info@newjobsethiopia.com