Logistics Officer-Fixed Term NOA, Semera (1) – Re-advertised
Description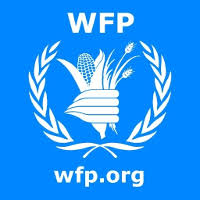 ABOUT WFP
 The World Food Programme (WFP) is United Nations frontline agency in the fight against hunger, WFP is continually responding to emergencies. We save lives by getting food to the hungry fast. But WFP also works to help prevent hunger in the future. We do this through programmes that use food as a means to build assets, spread knowledge and nurture stronger, more dynamic communities. This helps communities become more food secure. On average, WFP aims to bring food assistance to more than 80 million people in 80 countries.
WFP Ethiopia is working with the Government and humanitarian partners to strengthen the resilience of Ethiopia's most vulnerable population and to chart a more prosperous and sustainable future for the next generation. The Country Office also supports programmes that use food assistance to empower women; transform areas affected by climate change and keep children in school. It aims to contribute to Ethiopia's five-year development agenda, the Growth and Transformation Plan (GTP), through which the Government combats food insecurity.
WFP School Feeding Unit have received a confirmation from USDA - McGovern-Dole Food for Education Program to undertake school feeding and technical assistance project for four years period to enable the Ethiopian Government to transit towards national ownership of school meals program.  The project will be covering around 185,693 primary school children in Afar and Oromia Regions.  The regions are mainly pastoralists who live in a marginalized environment and whose livelihood is exposed to the vagaries of climate and harsh environmental conditions and suffers from law participation into schooling and education.
ORGANIZATIONAL CONTEXT
This position is located in the WFP Ethiopia Country Office, Semera Sub Office, Afar Region.
Job holders will be working closely with a senior supply chain officer and more experienced professional staff member receiving guidance and regular feedback on work performed which is essential to facilitate learning, self-development and possible assumption of expanded responsibilities. They carry out analytical work and come up with recommendations on supply chain related matters.
JOB PURPOSE
WFP Ethiopia is looking for a Logistics Officer to coordinate the logistics operations in support to the School Feeding Programme implementation in the Afar region, ensuring that food commodities are delivered to schools in the right quality, right quantity and at the right time. The incumbent shall provide analytics and contributions to the supply chain activities or/and contribute to field supply chain operations, following an effective and integrated supply chain approach meeting the food assistance needs of beneficiaries and service provision requirements for partners.
KEY ACCOUNTABILITIES (not all-inclusive):
Under the direct supervision of the Head of Sub Office or designate, the Logistics Officer will be responsible for the following duties:
1.    Coordinate the Logistics Operations in support to delivery of School Feeding food commodities and associated Non-Food Items to destination schools.
2.    Contribute to the development and implementation of supply chain plans and procedures, in line with the global WFP supply chain strategy and regional/functional strategies, policies and plans, to achieve operational cost efficiency, agility, reliability, quality and to support national capacity strengthening.
3.    Contribute to country context analyses and management of end-to-end operational supply chain and retail networks, in order to support addressing operational supply chain challenges and obtaining operational optimization.
4.    Contribute to the implementation of supply chain operations, initiatives and services to ensure a timely, cost-effective and integrated approach with core activities and services.
5.    Collect and analyze data and put together reports highlighting opportunities for improvement and effective operationalization of supply chain within the area of responsibility.
6.    Conduct portions of financial analysis and budget reviews, drawing out recommendations to the supervisor for maximizing use of resources and effectiveness of supply chain operations.
7.    Partner at the operational level and collaborate with counterparts in the key supply chain and programme functions contributing to an integrated supply chain approach to food assistance and cross-functional operational alignment.
8.    Conduct portions of market analysis and supply chain network mapping for the review of the supervisor, to support wider analytics on the selection of an appropriate operation modalities to improve supply chain performance.
9.    Support and build capacity in implementation partners in establishing appropriate transport contracts in support to delivering food commodities from WFP warehouses to the destination schools.
10.  Support supply chain projects or operational day-to-day activities in compliance with the established supply chain strategies, policies, procedures and controls, and following corporate standards, contributing to quality control, loss prevention, risk mitigation and cost effectiveness.
11.  Support monitoring supply chain activities to check that appropriate internal controls are followed to increase the day-to-day efficiencies and overall performance of supply chain operations.
12.  Conduct regular field missions to schools under the school feeding programmes and conduct monitoring and training activities to ensure appropriate commodities management practices and minimize food losses.
13.  Support management of service providers/vendors, port, fleet and warehouse operations to promote safe, efficient planning and execution of WFP operations.
14.  Prepare accurate and timely reports or support preparation of complex reports, dashboards and other visual materials on supply chain activities for supervisor's review to contribute to informed decision-making and consistency of information presented to the stakeholders.
15.  Guide support staff, acting as a point of referral and supporting them with analysis and queries.
16.  Contribute to preparedness actions and support quick emergency response to deploy food and resources at the onset of the crisis.
17.  Other as required.
Job Requirements
Education:  Advanced University degree preferably in Supply Chain Management, Engineering, Economics, Business Administration, Logistics, or other related field, with or First University degree with more than 3 years of related work experience and/or training/courses.
Experience:  At least one year of post graduate professional experience in related field, three or more years of progressive experience in coordinating/managing Supply Chain operations. Experience working on humanitarian or development context, capacity building and technical assistance to the government at federal or/and regional level has added advantage.
Language: Fluency in both oral and written communication in English.  Knowledge of the local language is added advantage.
Applying Instructions
WFP is an equal opportunity employer. Female candidates meeting the above qualifications are encouraged to apply on-line through WFP recruitment website.
This VA is open ONLY to Ethiopian Nationals.
Public access: http://www1.wfp.org/careers/job-openings
WFP staff access: http://newgo.wfp.org/services/e-recruitment
Please note that WFP does not charge a fee at any stage of the recruitment process.                            Only qualified candidates will be contacted.
WARNING: Do not to pay any money to get a job. Please report fraudulent jobs to info@newjobsethiopia.com