Logistics & Procurement Assistant
Description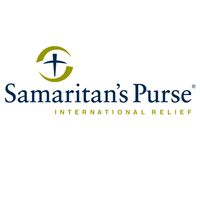 Job Summary
The Logistics & Procurement Assistant is responsible to work closely with Country Logistics & Procurement department, as well as field based staff and finance for the procurement of all materials and services required for SP Ethiopia (SPE) programs and reports to the logistics Manager. The position will liaise with the rest of the team for procurement and operations to ensure all procedures and procurement guidelines are in place and followed.
Key Responsibilities
Procurement and record keeping
Record daily Procurement tracker to produce comprehensive Procurement report on end month.
Prepare Request for Quotation and Single Quote Documents and dispatch to respective suppliers in the procurement process.
Ensure all fixed assets and tangible resources are timely registered, tagged, filed and tracked at all times.
Prepare different payment requests, submit to finance and effect the payment.
Ensure that respective bidders fill out bid delivery forms.
Evaluate offered prices on the returned Single Quote forms and prepare SQ award for approval.
Prepare temporary and casual contact in consultation with Logs and Procurement Officer.
Prepare Purchase Order in the Procurement process.
Prepare Goods Received Note when the Supplies is received and dispatched.
Prepare Certificate of Completion when the Service or work is completed.
Ensure finalized procurement documents are timely scanned and submitted to finance Department for payment.
Ensure proper filling system in the procurement office by organizing and updating all procurement files.
Update Procurement Tracking Sheet every day and submit to Logistics and procurement officer to review and subsequently circulate to all head of sector and Management.
Manage fleet management when Fleet Coordinator is on leave or absent from work including.
Ensure appropriate documentation on the Procurement operation as per SPE guidelines.
Ensure good archiving system with Procurement documents.
Ensure all suppliers are regularly vetted, get proper approval, numbered  and filed in Logistics department.
Fleet and Logistics 
Manage daily vehicle movement for the Office.
Ensure proper functioning office and IFS power and regular maintenance.
Ensure that all rented vehicles are in good working conditions.
Prepare monthly fleet monitoring reports.
Ensure that all SPE owned and rented vehicles are using SPE Log sheet record properly.
Ensure that all SPE drivers have valid driving license at all times.
Update general inventory list timely as new assets are procured.
Conduct periodic physical verification/inspection of the asset in quarterly basis.
Ensure all asset in the inventory list are registered general inventory register and tagged.
Include asset registration template with the location (responsible person).
Send inventory report to the Logistics and Procurement Officer in monthly basis.
Maintain warehouse stock list as per SPE Warehouse Management Procedures.
Ensure that all Warehouse documents are in place and approved when receiving or releasing supplies.
Prepare Monthly Warehouse and Admin Store Stock reports.
Perform any other duties that maybe assigned by Line Manager.
Job Requirements
Education / Experience Needed
BA Degree in Logistics and Supply Chain Management or Business Administration.
1 to 2 years of experience. Working with an international non-governmental organization in procurement and logistics is preferable.
Certificate in basic computer, especially working with word and Excel.
Skills Required
Proven commitment to accountability practices.
Proven ability to priorities tasks, meet deadlines and work with limited supervision.
Knowledge of computers: word processing, excel, database management packages.
Fluent in written and spoken English.
High integrity, pro-active, stable, robust character and a good team-player.
Knowledge of humanitarian warehouse management procedures.
Has a clear understanding of Inventory and Asset Management and related procedures.
Substantial within carrying out actual procurement.
.
Applying Instructions
Interested applicants can send only updated CV and application letter to hrspe@samaritan.org no later than January 30, 2019. Please write the position title you are applying for in the email subject line, ''Logistics and Procurement Assistant''
WARNING: Do not to pay any money to get a job. Please report fraudulent jobs to info@newjobsethiopia.com