Logistics & Security Assistant
Description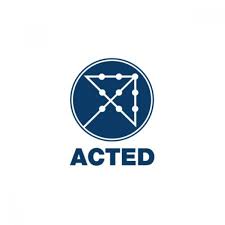 Department:    Logistics_Security
Hierarchy:   Projects Manager/FLATS Officers
Contract Type:     Fixed Term
Start Date:   August 2021
Background on ACTED
ACTED is a French humanitarian NGO, founded in 1993, which supports vulnerable populations, affected by humanitarian crises worldwide. ACTED provides continued support to vulnerable communities by ensuring the sustainability of post-crisis interventions and engaging long-term challenges facing our target populations, in order to break the poverty cycle, foster development and reduce vulnerability to disasters. Their interventions seek to cover the multiple aspects of humanitarian and development crises through a multidisciplinary approach which is both global and local, and adapted to each context.
ACTED is looking for professionally confident, self-motivated, experienced and committed team player to fill the Logistics & Security Assistant Position in Mekelle, Tigray Region, Ethiopia.
Position Profile:
Under the supervision of the Mekelle Project Manager, this position will be responsible for following all Logistics, Finance, Administration and Security procedures in Tigray region and ensuring the compliance with ACTED FLATS procedures. The staff will also maintain the liaison between ACTED and REACH project/field teams and the relevant supporting team in Capital office (logistics, administration, finance, security). Support information flow between ACTED and REACH teams in Tigray and the supporting teams in capital office.
Duties and Responsibilities Include :
Finance:
On a daily basis:
Voucher and Cashbooks: fills in vouchers and registers vouchers in cashbook
Payment: makes payments for all items and services which have been approved by the Finance Officer and the AC
Field payments: goes on the field to make cash for work payments when requested
Safe and Cashbook checking: at the end of each day, checks the cashbook and the safe makes sure they are matching
On a monthly basis:
At the end of each month: checks the balance in the cashbook and in the safe, establishes the cash checking statement, signs it and get it signed by the AC
Vouchers: checks, according to the Finance officer's comments, the quality of vouchers at the end of each month
Cashbook & SAGA: checks cashbook and SAGA balances before closing the accounting month
Advances: ensures the clearance of all advances for the staff in the region, before paying the salaries
Logistics:
Carry out all necessary procurements for all ACTED and REACH projects in Tigray region and office/gh requirements based on ACTED procurement guidelines including but not limited to receiving and registering of order forms, collecting quotations, drafting procurement memos/contracts/purchase orders and liaising with logistics officer in Addis when approval is needed
create and update regularly the procurement folders for each ongoing program based on purchase scenarios
Follow up on ACTED and REACH requirements for fleet needs and liaise with the suppliers to insure that vehicles are available upon request
Ensure the overall compliance with transportation management procedures by drafting the required documents and requesting the necessary internal approvals
Ensure the overall compliance with assets, properties and premises management procedures by drafting the required documents and requesting the necessary internal approvals
Administration:
Supporting REACH recruitment by planning permanent and daily workers staff needs with REACH project focal points, placing requests and following recruitment process
Following up on Admin/HR documentation and channelling them to the relevant offices.
Security and Safety:
Share any security information received with the Project Manager/Security Officer/Area Coordinator
Provide regular information and updates on access conditions to the various areas of ACTED and REACH operations
Ensure that the safety and security standards of ACTED and REACH staff (international and local) and premises are appropriate and correspond to ACTED sphere of influence and context of operations
Ensure high-level security of all ACTED and REACH assets, property and resources
Protection Mainstreaming
Promoting of and adhering to Prevention of Sexual Exploitation and Abuse policy and guidelines (for site residents, ACTED staff, partner agencies, casual labors,etc).
Other:
Any other duties, assigned by the Line managers, required to support the running of ACTED and REACH activities
Job Requirements
Qualifications/Skills Required:
Degree/Higher Diploma preferably in Business Administration or related field and two years' experience in working with International NGOs in the similar level.
Motivated and create in approaches to work
Excellent interpersonal skills and demonstrated ability to establish effective and working relationships
Excellent communication skills, personable and articulate
Fluent in written and spoken Tigrinya and English.
Strong team player of high integrity, pleasant personality, ability to work under least supervision and meet strict deadlines.
Computer literate and with excellent I T Knowledge.
Demonstrated experience in overall responsibility and accountability for the logistical and administration management of an organization;
Good public Relations with strong negotiation skills.
Applying Instructions
Qualified national persons with the required skills are invited to submit their applications accompanied by detailed curriculum vitae and cover letter as a single document i.e. with the cover letter being on the first page and the CV starting on the second page, detailing three work related referees and contacts to ethiopia.jobs@acted.org and received on or before 5.00PM on 9th July 2021 with the subject line "Logistics & Security Assistant – Mekelle, Ethiopia"
Please do not attach any other documents while sending your applications, if required they will be requested at a later stage.
Please note that only the shortlisted candidates will be contacted.
ACTED will at no stage of recruitment process request candidate to make payments of any kind. Further, ACTED has not retained any agent in connection with recruitments.
ACTED is committed to protecting beneficiaries within our programmes from exploitation and abuse and any kind of misconduct. ACTED has specific policies, including PSEA and Child Protection, which outlines the expected behaviour and the responsibility of all staff, beneficiaries, consultants and other stakeholders and has zero tolerance towards misconducts. Any candidate offered a job with ACTED will be expected to sign ACTED's organizational Policies and Code of Conduct as an annex to their contract of employment and agree to conduct themselves in accordance with the provisions of these documents.
ACTED is an Equal Opportunity Employer.
WARNING: Do not to pay any money to get a job. Please report fraudulent jobs to info@newjobsethiopia.com