Description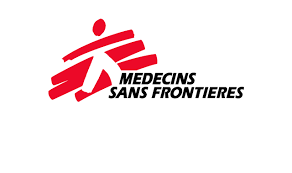 MAIN PURPOSE:
Supervising the daily logistics activities and providing maintenance to the MSF equipment, facilities and infrastructures, according to MSF standards and protocols in order to maintain the facilities in perfect conditions and collaborate in the development of the mission.
ACCOUNTABILITIES:
•            Monitoring maintenance activities of infrastructures, management of non-medical stocks and equipment according to MSF standards
•            Ensuring the check and follow-up of facilities under the line manager's supervision through daily visits to the facilities and reporting any anomalies or problems, evaluation of the rehabilitation needs and following up minor building rehabilitation work according to supervisor's instructions; checking that premises observe security norms and monitoring the consumption of mechanical and electrical vehicles/machines/devices
•            Planning together with the line manager the required checks and maintenance activities of energy systems/set-up according to MSF standards
•            Coordinating and leading the logistics team under his/her responsibility which includes daily supervision, monitoring of the quality of work and the definition of each person's task, drawing up their working schedules; organizing and leading team meetings; participating in the recruitment of team personnel and attending logistics meetings and accounting for his activities
•            Ensuring the vehicle fleet maintenance which includes planning and overseeing timely preventive and curative maintenance of all project vehicles according to MSF standards and Instructing and monitoring drivers on correct driving habits and standard checks
•        Managing and following up orders which includes collecting logistics orders coming from different departments or health facilities; drawing up and following up orders according to the procedures in force;  providing technical support to the storekeeper, makes local purchases according to MSF supply procedures and ensures reception conditions of freight or arriving material as well as the organization and setting up of materials before its shipment
MSF SECTION/CONTEX SPECIFIC ACCOUNTABILITIES:
•            Médecins Sans Frontières Spain brings medical humanitarian assistance to victims of conflict, natural disasters, epidemics or healthcare exclusion in Ethiopia.
•            The Medical Emergency Response Team in which this position set is in charge of the surveillance of the country situation and the emergency humanitarian response.
•            In such context logistics supervisor is asked to move in any Ethiopian region according to the need of MSF assessment or intervention in response to a humanitarian need.
•            During these movements ,logistic supervisor is in charge of the logistics activity to support the best quality of medical care to the beneficiaries
•            Assist the Logistics Manager in the planning and ensuring an appropriate emergency preparedness and response capacity (stocks, contacts, transport means, staff training, supply), and participating in any emergency activity or exploratory visit, in order to ensure giving appropriate assistance to the population.
•            Wash activities:
•            Assess water and sanitation condition of life for displaced people campsite or health facility.
•            Set-up water and sanitation process to produce drinkable water
•            Set-up and dismantle Acute Water Diarrheal Centre.
•            Construction of Latrine / Shower
•            Cold Chain and Energy:
•            Set up and ensure good functioning of active cold chain during immunization campaign.
•            Implement, brief and supervise  cold chain during immunization campaign.
•            Ensuring repair and maintenance of generators and power back-up systems as well as cold chain equipment, water pumps and other technical equipment used or stocked during an intervention and informing the Logistic manager in case of any further needs concerning technical equipment, in order to have everything running adequately.
•            Transport, IT and security:
•            Ensure fleet maintenance and equipment are compliant with MSF standard.
•            Enquire, investigate and manage applied securityduring assessments in collaboration with Log Manager and Project coordinator.
•            Trace, map and report movement of the team during an intervention.
•            Ensure that all needed equipment, items and material needed for an intervention are functioning, prepared and packed.
•            Assist the Logistics manager with the check-up and supervision of the proper functioning of the computers, communication and IT equipment, in order to ensure a continuous and appropriate flow of information and communication during an intervention.
•            Supply, Administrative and Finance:
•            Manage the procurement according to MSF supply standard on the field.
•            Focal person for finance issues in case no administrative staff present.
•            Regular reporting:
•            Use the MSF reporting tool during assessment.
•            Trace an itinerary for an intervention.
Job Requirements
Education
Essential secondary education and formal technical training

Experience
At least one year in MSF or 2 years in a similar post out of MSF

Languages
Local language desirable, essential basic knowledge of mission language

Knowledge
Essential computer literacy (word, excel)

Competencies
•            Results and Quality Orientation L2

•            Teamwork and Cooperation L2

•            Behavioural Flexibility L2

•            to MSF Principles L2

•             Stress Management L3
Applying Instructions
All applicants should send a CV, cover letter, educational records, work certificates and copy of national ID card either by email to MSFE-ADDIS-HR@barcelona.msf.org (please indicate ¨On the subject box: the vacancy title, your name  ON THE SUBJECT LINE OF YOUR COVER LETTER) OR on ethiojobs. Net OR give in person to MSF Spain Gambella , Addis Ababa Office.
Posting date: 03-August-2020
Closing date: 13- August- 2020
Please note that only short-listed applicants will be contacted.
WARNING: Do not to pay any money to get a job. Please report fraudulent jobs to info@newjobsethiopia.com