Malaria Program Officer (Re-advertised Jijiga)
Description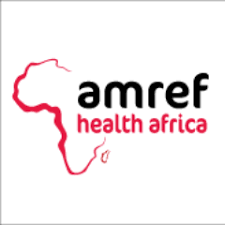 Malaria Program Officer
Amref Health Africa is an African-led international health development organization headquartered in Nairobi, Kenya. Founded in 1957 as the Flying Doctors of East Africa to bring critical health services to remote communities, Amref Health Africa envision to bringing lasting health change for Africain more than 30 countries across the continent. With a focus on women and children, the organization strives to overcome the most critical health challenges facing the continent: maternal and child health, HIV & TB, malaria, water and sanitation and health systems strengthening. Amref Health Africa in Ethiopia has been working in Ethiopia since 2002 in close collaboration with the Federal Ministry of Health implementing a range of projects in maternal, neonatal and child health, reproductive health, health systems strengthening, health workforce development, water and sanitation, HIV/AIDS and non-communicable diseases across the country, supported by a wide range of multilateral and bilateral donors, corporates and foundations.
Amref Health Africa would like to recruit Malaria Program Officer based in Jijiga field office and will report to Regional Manager.
POSITION SUMMARY:
The Malaria Program Officer will be responsible to provide technical support and coordinate all activities related to malaria prevention and control activities based in Somali Regional State. S/he will provide technical support for Regional Health Bureau, zonal, woreda health offices and health facilities on planning, coordination, implementation, monitoring and evaluation of malaria activities. S/he will work under the direct supervision of the Regional Manager and serve as the regional Malaria program focal person for the project and represent the project in malaria technical working group.  This position is based in Somali with frequent travel to facilities and health posts for malaria program implementation, coordination, supervision and monitoring, ensuring efficiency.
Key Accountabilities:
Technical support and oversight:
Ø Provide and coordinate technical assistances to Regional Health Bureaus, Zonal and Woreda Health Offices and health facilities, to improve malaria prevention, and control/elimination activities,
Ø Work as a regional Malaria Program focal, and work closely with regional Disease Prevention and PHEM teams to run the Malaria program within the region
Ø Work with the RHB and Zonal/woreda health offices to assist during the annual woreda based planning process so that malaria elimination activities given priority
Ø  Work closely with the Regional reference laboratories, regional Pharmaceutical Supply Agency to improve laboratory services, and drug and other supplies availability
Ø Coordinate with Transform HDR technical advisors and regional program officers to ensure uninterrupted pharmaceutical and laboratory supplies for the management of malaria at health facilities
Ø Provide general technical support in malaria case management, including developing case management tools, and providing technical leadership,
Ø Coordinate and lead capacity building activities like trainings, post training follow ups, coaching and mentoring,
Ø  Ensure health facilities have proper triage, standard malaria case management at OPD and in-Patient units, appropriate anti-malaria drug use, availability of diagnostic aids, trained personnel, and proper data management
Ø Coordinate and work closely with other Transform-HDR technical team to reduce maternal and child deaths due to malaria,
Ø Coordinate regular scheduled supportive supervisions with the regional reference laboratories to ensure malaria diagnostics quality at health facilities and health posts (QA)
Ø Work with the regional and zonal health offices to establish/strengthen the malaria technical working group
Ø Represent Transform- HDR in regional malaria technical committees and other meetings as deemed necessary,
Ø Work closely with RHB, ZHB and WoHOs in prevention, early detection of and response to malaria and other diseases outbreak/s in the region
Ø Works closely with organizations implementing Malaria related projects to collaborate (if any)
Ø Ensure malaria related activities are included in woreda based annual plan, and align Transform HDR's plan with Regional malaria prevention and control/elimination plans
Ø Work with Monitoring and Evaluation teams of Transform HDR to make sure malaria related data are collected and reported timely, and ensure data quality as well
Ø Organize and facilitate performance review meetings and represented in PHCU meeting
Ø  Ensure that activity data and lessons are collated, analyzed, interpreted and used to inform programmatic decisions
Ø Identify and document best practices for program learning and dissemination.
Ø Act as regional branch resource point for relevant technical issues related to malaria.
Ø Perform other activities as required by the project
Job Requirements
Ø Degree in health – Nursing or public health, preferably Master's in Public Health or Epidemiology or related field,
Ø  Five years or more relevant work experience,
Ø  Extensive experience in malaria control, knowledge in malaria elimination programs of the country
Ø Demonstrated experience on malaria and exposure to clinical laboratory
Ø  Experience in implementing disease control programs and outbreak responses.
Ø Experience working in developing regional states
Ø Experience providing technical leadership in malaria control and prevention programs
Ø TOT in malaria diagnosis, case management and surveillance; and experience in organizing standard trainings on Malaria
Ø Experience and understanding of working with regional and woreda health offices
Ø  Experience working on USAID funded health programs
Ø Knowledge of duty station language is required.
Special Skills:
Ø Excellent English writing, reporting and presentation skills
Ø  Strong analytical ability
Ø  Good communication skills with a variety of audiences inside and outside the organization
Ø Strong negotiation and problem solving skills
Ø Excellent personal and time management skills
Ø Attention to detail and ability to meet deadlines without compromising quality
Ø Positive work attitude and team player under multicultural settings
Applying Instructions
If you would like to join Amref's team, please quote the position/reference number in the subject matter and send your CV and application letter with remuneration requirements and contact details of three work-related referees, through email: Etrecruitment@amref.org, apply on:   www.ethiojobs.net .
The closing date for submitting applications is August 13, 2020. Only short-listed candidates will be contacted.
Note: Women candidates are strongly encouraged to apply.
Amref Health Africa is an equal opportunity employer and has a non-smoking environment policy.
WARNING: Do not to pay any money to get a job. Please report fraudulent jobs to info@newjobsethiopia.com