Description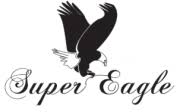 Rorank Business S.C. is a joint venture with a UK base company called Castlford Holding Investment Groups. Rorank – a leading Ethiopian alcoholic spirits company setting its sights on 'patriotic brand loyalty. We manufacture and distribute our flagship brands, Super Eagle and Crystal are renowned for their great taste and quality.  Our new leading edge manufacturing and bottling facility is located in Cha Cha.
Overall Goal (Job Main Mission Statement)
Act as a business partner for the department, participating and advising management in commercial and strategic priorities. Ensure that the departmental budgets, control environment and procedures conform to international accounting conventions and management laid down procedures.
Primary Job Purpose
To provide financial management information and enhance department heads' financial decision-making
Partner with respective departments by understanding strategies and integrate into commercial decision-making process to contribute to their success
 Support any short-term financial evaluation of projects or initiatives
Key Position Accountability (KPIs)
Budget & Estimates
Budget & forecast processes
Set timetable for processes in terms of the reporting requirements and deadlines set by both the CFO and Head Office
Monitor and manage adherence to timetables
Issue guidelines for departmental heads to use in forecasting, such as inflation, exchange rates, volumes, pay cost increase, etc.
Advise departmental heads on finance related issues
Standard cost of production
Evaluate raw material standard process from Procurement against actual price variance accounts, and identify new standards to be used
Create new product standards by SKU
Review and report on new standard variances to ensure accuracy
Process Review
Review input and give feedback to departmental heads
 Compare results to prior actuals, plans, forecasts, and budget and analyze variances
Calculate contribution margins by SKU
Carry out margin analysis against comparative data
Comment on analysis and identify opportunities or risks
Budget updates & upload
Communicate budget details to departmental managers once approved by Head Office
Upload budget details into the ERP system at the beginning of the new financial year
Reporting
Monthly reporting
Review report accuracy of sales volumes by SKU
Generate margin analysis by product category
Obtain explanations for variances (mix, volume & price)
Analyze opportunities and risks and recommend alternative options
Production of departmental monthly management reports into area, channel, and any other segmentation as may be required, and understand underlying cause of variances
Use appropriate internal/external bench marking and other analysis techniques to drive cost awareness and improvements
Produce monthly management accounts and management commentary, adhering to deadlines
Ad hoc reporting
 Assist and advise management on pricing decisions through value chains by SKU
Generate reports as requested by management or Head Office
Month-End Procedures
Accounting process control
Arrange Finance participation in monthly stock counts and reconcile with ERP system and stock valuations (WIP, raw materials and finished goods)
Ensure production costing model is run on time, review and ensures accuracy of stock movement, usage variances and process losses. Process monthly allowed entries into the G/L
 Review Gross Revenue, Standard Cost of Sales and OPEX spend reports and ensure accuracy before finalization of management accounts
 Process accruals
Review reasonableness and effectiveness of Accruals & Provisions spend versus pre and post assumptions
Set timetable for process in terms of the reporting requirements and deadlines set by both the CFO and Head Office
Review G/L account reconciliations done by subordinates, and clear reconciling items
 Internal control
Compliance with reporting, statutory, internal control requirements, and deadlines
 Adapt internal control processes to ensure maximum efficiency and effectiveness
Year-end Process
 Value raw materials, work in progress and finished goods based upon FIFO and weighted average prices and usages at year-end
Value raw materials, work in progress and finished goods based upon new standards in the first month of the new financial year
Cost Control
 OPEX
Coordinate and attend monthly departmental meetings and identify the nature of variances, (once off, timing, or recurring), so that accurate forecasting can be done
Review OPEX spend reports, query all major variances, and ensure accuracy before finalization of management accounts
Variable Costs
Review and query all major variances (usage & price), and identify opportunities for cost saving
 Report on all variances, ensuring that the reason is consistent with previous periods, and identifying whether the variance is a once off, a timing issue, or will continue
CAPEX
 Report actual spend against budget and/or forecast
Consultancy
 Assist departmental managers to find cost saving opportunities
Feedback to departmental managers any financial data that may be of assistance to them
Systems
Inventory master database
Maintain SKU master list in Navision including cases/hl conversion tables
Update selling price and container deposit rate adjustments in Navision
Customer master database
Review and maintain trade discounts in Navision by channel partner
Assist and advise sales managers on correct financial procedures for promotional activities and update customer master files accordingly
Review sales invoices for accuracy
People Management
Set goals for direct reports at least twice per annum
Formally review performance at least twice per annum
 Conduct regular one-on-one's with direct subordinates
Meet with departmental managers and Finance peers to identify opportunities to improve the processes used at month-end
Personal Management
Personal development
Gain more knowledge of the function by covering for peers
Setting demanding KPI's in agreement with manager and achieving them
Job Requirements
Education
Bachelors' degree/or Qualified Accountant with ACCA, CIMA.
 Computer training
Experience
 At least 6 to 8 years' experience in similar position or other manufacturing concern
 Quantitative and analytical skills
Knowledge of chart of accounts and effect
Excellent communication skills
Knowledge of ERP/Spreadsheets/
 PowerPoint
Personal Skills & Qualities
Organized
Good teamwork
Autonomy
Adaptability and reliability
Minimum supervision
Supervisory skills
Applying Instructions
Interested applicants who meet the MINIMUM requirements may send their CV to the following address for Ten (10) consecutive days after the first day of this vacancy announcement.
Please do not attached your education credentials or any other certificates.
Only shortlisted applicants shall be contacted.
E-mail to:  hr@supereagle.net or through ethiojobs
WARNING: Do not to pay any money to get a job. Please report fraudulent jobs to info@newjobsethiopia.com