Manager, Corporate Communications and Knowledge Management
Description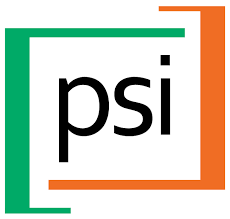 Who we are
We are Population Services International (PSI), the world's leading non‐profit social marketing organization. We work to make it easier for people in the developing world to lead healthier lives and plan the families they desire by marketing affordable products and services that range from mosquito nets to contraceptives to HIV testing. We are a $560m enterprise based in Washington, DC, operating in the private and public sectors in more than 65 countries.
Join us!
There are over 9,000 "PSI'ers" around the world. It is a diverse group of entrepreneurs and professionals with an unusually wide range of backgrounds - from the medical industry to the music business - all with unique skills we bring to the job.
PSI/Ethiopia wants to reimagine healthcare, put the consumer at the center, and whenever possible, bring quality care to the front door.  We achieve health impact in Ethiopia by working with both government and private partners and harvesting technology innovation to bring quality care closer to communities, schools, and homes.   We empower consumers by including them in the design of healthcare solutions, offering them more healthcare choices, and helping them to have a voice in influencing national priorities.  We work with all market actors in the health system to understand their needs, designing and delivering solutions so that market systems can sustainably serve consumers for the long term, helping to support the Government of Ethiopia in achieving Universal Health Coverage.
We are looking for: Corporate communications and Knowledge Management Manager who have detail knowledge of Communication, public relation, event management, communication material development, media management/media relation, digital marketing, social media, KM Planning, KM Implementation
Purpose of the Job:
To build a sustainable corporate identity by leading the design and implementation of the integrated corporate communication and public relation plan
To develop a Knowledge Management strategy to guide the implementation of knowledge management within PSI Ethiopia by identifying the intellectual assets of the organization (documented or undocumented), foster a learning environment, and promote the culture of knowledge sharing and use through championing knowledge management initiatives.
Key Result Areas:
Communication and public relation programs management (e.g. events, media advertising)
Communication and promotional materials design and preparation (e.g. website)
Digital marketing (e.g. e-marketing campaigns, e-newsletter)
Media management (e.g. public releases, media relation, speech, social media)
Planning
KM plan
KM committee set-up
Main Duties and Responsibilities:
              I.        Corporate Communications 
Develop and implement integrated communications and public relations programs comprising media advertising, publicity programs, events, and other elements and track their effectiveness.
Oversee the development and execution of promotional programs and review its effectiveness continually.
Plan and execute communications activities to reach PSI//E's external stakeholders and PSI/E staff
Oversee translation of creative briefs into campaigns, media placement and purchasing, packaging art, website content, and track effectiveness of campaigns and align campaigns with a product and brand goals.
Facilitate the production of giveaway materials by initiating and providing technical specifications for bids and follow up the distribution.
Oversee the development of communications campaigns and review the contents of the PSI Ethiopia's website.
Create and implement digital strategy under the direction of the Leadership Team.
Prepare draft of PSI Ethiopia's social media strategy and policies that capitalize on publicity opportunities via social media channels and submit to his/her immediate supervisor.
Oversee e-marketing campaigns, including producing, writing, and distributing PSI Ethiopia's e-newsletters and suggest other best e-commerce initiatives.
Edit contents of communication and promotional messages.
Design and implement a range of on-line & off-line communication roadmaps.
Create and deliver press releases, media relations, the corporate newsletter, and social media contents, and speaking proposals.
            II.        Knowledge Management
1.       Planning
Operational KM
Set knowledge management strategic and operational priorities of the organization (identify the learning agenda and plan for its execution)
Plan and promote collaborative tools and techniques to facilitate the sharing of ideas and work among internal teams and external partners
Prepare costed work plan for the implementation of knowledge management activities
Program KM
Work closely with program leads to ensure programs include learning outcomes in the design, implementation, monitoring, and evaluation.
2.       Knowledge generation activities
Operational KM
Put a process in place for managing intellectual assets of the organization
As necessary, develop processes to capture, store, validate and retrieve knowledge of the organization
Identify knowledge assets within the organization from people, processes, and documents
        Program KM
Prepare high-quality learning documents on identified themes by supporting the capturing of model practices and outcomes from learning initiatives, with the project managers in the region.
Document organizational knowledge (Produce program/technical/policy/advocacy briefs)
Prompt and facilitate, the capture of learning after all significant events and processes (after-action reviews, brainstorming sessions, etc)
3.       Knowledge application
Promote knowledge capture and reuse through operational and business processes
Capture and distill experience and insight for reuse to improve performance
Promote and ensure use of distilled experience and insight during new business development
4.       Capacity building
Provide internal training and consulting on KM concepts and methodologies
Coach the organization in the use of KM processes and tools
Continuously build own capacity to provide better input for KM in the organization
5.       Knowledge storing and sharing
Establish a knowledge database of model practices, manuals, guidelines, policies and strategies of the organization
Strengthen the use of intranet (SharePoint and OneDrive) to store and share knowledge within the organization
Facilitate knowledge transfer sessions (organize booths, marketplaces, knowledge fairs, conferences, etc.)
6.       Monitoring the Knowledge Base
Monitor the effectiveness, maintenance and use of IT tools and systems as they apply to KM, and implement improvements
Help monitor and evaluate knowledge sharing program, including external benchmarking and evaluation programs/opportunities
Generic Duties of the Position:
Develop and implement the Department's plans and objectives.
Monitor and ensure proper utilization of the Department's budgets.
Identify human resources requirements of the Department and develop plan for meeting the requirements.
Lead the development, implementation, and review of relevant Departmental policies and procedures.
Review, approve, and submit Departmental reports to relevant organs.
Support the development of subordinates through periodic performance evaluations, coaching, mentoring, ongoing performance dialogue, and feedback.
Manage disciplinary concerns of the Department's staff.
Represent the Organization in external relationships related to the Department.
Participate in group decision making processes by forming part of different groups/committees.
Job Requirements
Your background
What are we looking for? The basics
Master's degree in communication, research, public health, marketing, journalism, demography, and other related fields with at least five (5) years of demonstrated experience out of which two (2) years at Supervisory level                                                               OR
Bachelor's degree in communication, research, public health, marketing, journalism, demography, and other related fields with at least seven (7) years of demonstrated experience out of which two (2) years at Supervisory level
Proficient in MS office applications and graphic design tools
Proficient in English and Amharic languages, both written and verbal communication)
What would get us excited?
Analytical thinking and decisive judgment - analyzing issues and problems systematically, gathering broad and balanced input, drawing sound conclusions, and translating conclusions into timely decisions and actions.
Open to new ideas; shares own knowledge; applies knowledge in daily work; builds partnerships for learning and knowledge sharing
Understands clients' needs and concerns; response promptly and effectively to client needs
Excellent writing skills and experience on related briefs, proposals, and learnings
Makes things happen; Is proactive; balances "analysis" with "doing"; sets high standards for self; Commits to organizational goals
In-depth knowledge of databases maintained by the organization
Ability to explain complex concepts in layman's language.
Treating all individuals with fairness and respect, demonstrating sensitivity for cultural and gender differences; showing great drive and commitment to the organization's mission; inspires others: Maintaining high standards of personal integrity.
Applying Instructions
Are you intrigued? Apply!
By following our 3 steps application process:
Fill out the application form using the following link: Online Application Form It will only take 5 to 10    minutes.
Send your CV and application letter to recruitment@psiet.org clearly mark "Application for Corporate Communications and Knowledge Management, Manager Position" in the subject line.
Check your email and make sure you receive an automatic response acknowledging receipt of your application which means your application was successful. If you do not receive the automatic response, check again your subject line and if needed, re-submit your CV and application letter with the correct subject.
The application deadline September 14, 2020 We will call or e-mail you back if there is a good fit on both sides.
PSI is an Equal Opportunity Employer and encourages applications from qualified individuals regardless of race, religion, national origin, sexual orientation, or disability.
WARNING: Do not to pay any money to get a job. Please report fraudulent jobs to info@newjobsethiopia.com