Manager – Learning, Design and Measurement
Description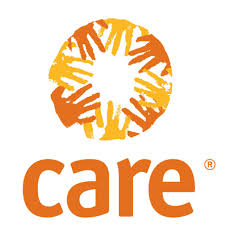 INTERNAL/EXTERNAL VACANCY ANNOUNCEMENT
Manager- Learning, Design and Measurement
CARE is an international NGO with local staff and community partners in more than 90 countries. We create local solutions to poverty and inequality and we seek dignity for everyone every day and during times of crisis. These solutions have a broad range, from clean water to access to education; from microfinance to ensuring that everyone has nutritious food; from agriculture and climate change to disaster response. CARE puts women and girls at the center of everything we do because they have proven to be the best hope for creating lasting change in the world. Our staff live where they work, which makes us effective at understanding the challenges they face. We've been doing this for over 70 years, since World War II. It started with the world's first CARE Package® of food for the post-war hungry in Europe. Our work today is as important as ever, we believe that poverty and inequality are historic injustices that we can end within a generation, for good. If you share our core beliefs: poverty is an injustice; poverty is solvable; and together, we have the power to end it, join us.
 Date: July 23, 2020
Vacancy No. 034/20
Salary: USD 1,564
Job grade: 9C                                                                                               
No of positions; 1 (one)
Type of Employment- Definite
Unit/Program: Emergency
Duty Base:  Addis Ababa
 Dead Line: 10 days from the date of advertisement
 Job Summary
The purpose of the Learning, Design and Measurement (LDM) Manager is to design and maintain the M&E systems of a portfolio of projects or one specific large project.  S/he will lead the design the M&E systems of the sector and/or individual projects in line with the organization and the donors' requirements.  The position leads/guides and in certain circumstances manages a team of LDM staff working for different projects. She/he provides technical backstopping, trainings in the areas of LDM and knowledge management and coaches and mentors his/her team members. The position holder will work closely with the technical advisors of the relevant sector units  and  PQL unit to ensure the cross fertilization of learning among different units, pulling information required from projects relevant to document centrally, organize capacity building trainings to staff, take assignments as a team, etc.  With the guidance and coordination from PQL staff, this position will contribute to establishing and maintaining the LDM system of the CARE Ethiopia programs (CFIRW/PSAG/RPUFY) and at a CO level will be responsible to provide data for all Global Program data managed by the Impact Measurement Advisor in PQL. This position will be supervised by Sector Coordinators and/or CoPs.  This position focuses on impact and outcome data.
 Responsibilities and Tasks
 Planning/ Design, Monitoring, Evaluation and Reporting  
§  Designs and develops M&E tools and systems for all projects in the unit.
§  Designs and develops impact measurement tools and systems at a project level basis.
§  Ensures that detailed implementation, M&E plans are prepared on timely basis.
§  Supports external and internal evaluations and project reviews.
§  Ensures preparation of quarterly (periodic) reports to be submitted to the donor and the Government at a national level.
§  Leads project baseline studies, annual reviews, midterm assessments and final evaluations and impact assessments.
§  Leads or participates in diagnostic studies for project design.
 Information Management 
§  Develops and maintains M&E information management system for the Projects/unit.
§  Ensures the timely collection, analysis and utilization of project related information, including emergency data like early warning information.
§  Leads and guides the streamlining of paper based reporting system including formats and systematize information flows.
§  Oversees the regular maintenance of project LDM information using appropriate database management system and makes accessible to staff and other stakeholders at CO level.
§  Works with KM Advisor to promote learning within the portfolio of projects of one particular sector, across sectors and within programs.
 Program and Data Quality assurance
§  Capacitate staff on the fundamental concepts of data quality management
§  Develop  strategies to improve FS project data quality
§  Ensure Implementation of strategies to improve the data quality
§  Build staff capacity on  program quality , program support and program impact elements
 Learning, sharing/networking
§  Supports and develops reflective practice forums for the portfolio of projects and across programs.
§  Keeps up to date with developments in the sector, including best practice examples within the country and internationally, and ensures ongoing personal development and learning.
§  Ensures the communication of DM&E concepts and procedures within the organization, with partners and other stakeholders.
§  Initiates researches/studies, particularly in relation to the project/program learning agendas and shares results for wider audiences in and outside CARE to enhance program quality.
Staff management and mentoring
§  Supervises, mentors and coaches project related LDM staff, including FO- LDM staff associated with the project and/or program.
§  Works closely with the PQL Unit to build capacity of LDM staff and ensure the quality of LDM strategies, methodologies and activities across programs.
§  Develops capacity of CARE and partners staffs on DM&E and related activities.
§  Advises the Sector Coordinators, COPs; DCOPs and field office project managers and POMS on issues related to LDM for better decision making.
Job Requirements
A. Education
Required:
§  B.A. Degree in Social Sciences, Management Information Systems, Statistics or equivalent combination of education and work experience
Desired:
§   M.A. Degree in Social Sciences, Management Information Systems, Development Studies, or related.
B. Experience
Required:
§  8 years of work experience in DM&E, MIS, needs assessment, baseline surveys, regular progress monitoring, project evaluation.
Desired:
·         NGO experience
C. Technical Skills
Required:
§  Computer skills (Word processing, database management); data analysis
§  Excellent written and verbal communication in English Language;
§  Firm belief in teamwork, gender equality, sensitivity to HIV/AIDS, participatory approach and sustainable development.
Desired:
§  Knowledge of statistical software like SPSS and experiences in database development applying common software like MS Access.
D. Competencies
Respect, accountability, courage, excellence, building partnership, building commitment, contributing to team success, innovation, pro-active problem solving, analytical ability.
Applying Instructions
Directly apply through Ethiojobs: www.ethiojobs.net
Send your application by e-mail to: ETH.JobsHR@care.org
Send your application through P.O. Box 4710 addressed to CARE Ethiopia, Human Resources Unit,Addis Ababa
Apply in person to one of CARE Ethiopia Offices in Addis Ababa, Dire Dawa, Borena, Hawassa, Semera, Chiro, Debre Tabor, Dilla and Filtu
Please note that only shortlisted candidates will be contacted.
Note: On the subject Line, please clearly write the position you are applying "Manager- Learning, Design and Measurement". Your application will be automatically disqualified, if you fail to do so. 
Please DO NOT SUBMIT copies of transcripts, academic degrees or recommendation letters with the application. You will provide them upon request.
 Due to the large volume of applications, only short-listed candidates will be contacted.
Passionate and dedicated candidates who meet the job requirements are strongly encouraged to apply especially women
WARNING: Do not to pay any money to get a job. Please report fraudulent jobs to info@newjobsethiopia.com