Manager Logistics and Internal Services
Description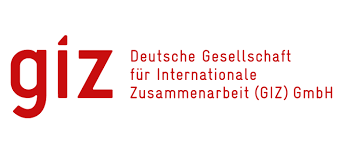 Manager Logistics and Internal Services
GIZ- Internal/External Vacancy Announcement '#113/2021'
'QEP' 
Brief Description of the project/ unit
The Qualifications and Employment Perspectives for Refugees and Host Communities in Ethiopia Programme (QEP) implemented by the Deutsche Gesellschaft für Internationale Zusammenarbeit (GIZ) GmbH has been initiated against the background of integrating refugees into vocational training. Ethiopia is currently hosting more than 800,000 refugees. Thus, QEP supports the Ethiopian government in four regions of the country to expand labour-market relevant training provisions for refugees and Ethiopians. The project establishes linkages between the TVET sector and the private sector to support the integration of TVET graduates, Ethiopians and refugees, into the labour market.
As a Manager Contracts and Procurement (with leadership responsibility) for GIZ in the Skills Development Cluster, you will find yourself in a dynamic working-structure within a skilled team.…
Duration of contract:   Dec 31, 2023
Responsibilities
The manager is responsible for
efficiently dealing with queries in internal services and logistics within the Cluster in accordance with GIZ's requirements
performing tasks in compliance with GIZ's Processes and Rules (P+R)
overseeing the drivers pool in the Cluster, e.g. coordinating driver schedules, and ensuring that visitors and experts arriving in the country are picked up
ensures that all technical processes with regards to car fleet management are appropriately handled
overseeing the internal services such as organisation and coordination of logistical aspects for planning, holding meetings, workshops, seminars and other events
Establishing and maintaining the monitoring system of contracts in his/her area of responsibility (e. g. rent agreements, security services, utility services etc.) from development and implementation to final payment in cooperation with other staffs involved in Country office
Contributing to mainstreaming a shared vision of the Cluster Finance and Administration Team
Tasks
1.       Dialogue with Head of Finance and Administration
The manager
advises his/her superior (HoFA) in Cluster, Cluster Coordinator, Project managers (AV/DVs) and other technical staff on questions relating to facilities and logistics, internal services and on issues that are relevant to different groups in the Cluster.
2.       Management responsibility
The manager
is responsible for the business areas, orders and measures assigned within the section contract and procurement of goods and services and for managing all staff who report to him/her
manages staff in accordance with management principles and guidelines to promote a sense of corporate identity, enable employees to carry out tasks independently and create scope for creativity and innovation
is responsible for recruiting, selecting, grading, planning the assignment of and professional development of staff members who report to him/her
is also responsible for monitoring, managing staff and ensuring that they provide cost-effective services
carries out the annual staff assessment and development talk for staff members who report to him/her
Supports Cluster Coordinator, Head of Finance and Administration in the Cluster, Project managers (AVs/DVs) of projects on all logistical and internal services matters.
3.       Facilities and logistic-related tasks
The manager
ensures internal and external networking between different groups and thinks and acts outside the boundaries of the immediate team
designs group and working procedures in line with objectives, requirements and the programme needs on Cluster level
makes available expertise in the context of knowledge management and also advises external parties on issues from the manager's area of responsibility
networks with other units and considers management goals and requirements in providing services
formulates solutions for complex issues and fundamental issues relating to logistics and internal services
Manages following services:
1.     Service management of office facilities
Initiation and monitoring of rent and utility contracts and management with respective contract officers for offices in Addis Ababa and all regional offices
ensuring intact facilities with electricity, water, communication, internet services, etc.
organisation of processes with transport authorities (e.g. car insurance, number plates).
maintenance of equipment and cars
ensures that the necessary office supplies are available
2.     Logistics
Technical steering of drivers within Cluster
Implementation of driver pooling and allocation system
Checking of logbooks, fuel consumption, compliance
3.     Reception
Welcoming guests and visitors
allocation of meeting rooms and booking
forwarding of calls
4.    Other duties/additional tasks
The manager
performs other duties and tasks at the request of management
Job Requirements
Qualifications
MSc/MBA/master's degree in law, economics, logistic management, or similar area
Professional experience
At least 5 years' professional experience in a comparable position with management experience
Other knowledge, additional competences
finely tuned organisational skills and ability to work on one's own initiative at the conceptional level
Outstanding organizational skills.
At least 3 years supervisory experience
High IT affinity, extensive working knowledge of MS Office software, especially MS Excel and MS Teams
Good communication and advisory skills.
Fluent in English; knowledge of German language would be an asset.
Trustworthy in handling sensitive and confidential data and information.
Self-motivated and able to work independently.
willingness to upskill as required by the tasks to be performed – corresponding measures are agreed with management
Applying Instructions
Application procedure:
Interested and qualified candidates shall submit their motivation letter along with their non- returnable recent CV via Ethiojobs or Email: giz-recruitment@lonadd.com
Note: -
Please make sure you mention the vacancy number and position title 'Manager Logistics and Internal Services # '113'/2021 in the subject line of your email application. Due to large number of applications we categories applications with the vacancy numbers.
Applications without vacancy numbers in subject lines might not be categorized in the appropriate folder and could be disqualified.
 Only short-listed candidates will be contacted
 We encourage persons with disabilities to apply for the position. In case of equal qualification, persons with disabilities will be given preference.
 Applications from qualified women are encouraged.
WARNING: Do not to pay any money to get a job. Please report fraudulent jobs to info@newjobsethiopia.com