Managing Director (Remote) – $400,000/year USD
Location

Addis Ababa, Ethiopia

Date Posted

July 8, 2020

Category

Engineering



Job Type

Full-time



Currency
ETB
Description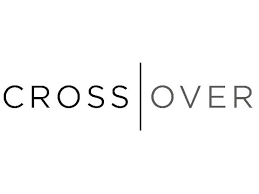 It's not every day a full-time, long-term, fully remote executive-level position opens up at a 500+ people software company. Work from anywhere, managing a company with 500+ people from 100+ different countries. Our workforce is composed of the top 1% of talent from all around the world. Working with super-smart, high paced colleagues enables you to build a dream-team with exceptional performance.
In this role, you will be transforming slow-paced, complex software companies into what we believe is the future of work. You will have to transform and operate multiple different software companies each with its own challenges. Learn how to operate them in our unique, revolutionary, fully remote operating environment. Work in a super fast-paced environment with new software companies joining the portfolio monthly and several evaluated weekly. Grow your career at a rapid pace, receive daily coaching and weekly performance reviews, improve your skills and deliver unprecedented business results.
Being successful in our organization requires being hands-on, into the details, fast to react, quick to process and eager to deliver great results every day. Making day to day decisions that have an immediate impact on the company's blueprint and on customer success.
Joining us is a smart career move as within a short period of time you'll evolve your skills to become a "future of work" executive that exceeds any global standards of any company out there. Apply now to start your long-term career path with us!
What You Will Be Doing
You will be deployed into our enterprise $100M+ / year software operating companies to ensure each company hits our target for operating margin while also achieving industry-leading benchmarks for customer retention.
In this role, you will report directly into an Executive Vice President within the ownership group and be a dotted line report to the CEO of an operating company, serving as a key member of the operating company's senior leadership team. In addition to being measured on operating margin achievement, the quality of operating company talent, the operating company's effective use of ownership-managed shared services, and customer experience, you are expected to enable the CEO to focus on business growth, vision, and strategy and to drive down the cost of delivery quarter-over-quarter in order to free up investment dollars for customer retention and growth activities.
The ideal candidate is:
high IQ, deeply technical, high-velocity leader with a minimum of 5+ years of software engineering management experience plus a minimum of 5+ years of multi-functional management experience including some portion of customer-facing operations such as Professional Services, Customer Support, and Account Management. He or she may have been a COO, Managing Director or operationally-minded CEO in a small or medium-sized company or a senior functional leader in a large corporation.
software expert and hands-on, control freak at the core such that he or she is both capable of and passionate about the details as well as unyielding in his or her expectations for accurate analysis of the most important problems.
able to hold an extremely high bar on talent, embracing the Crossover model of top 1% global talent and understanding that there is no more important asset in a software company than its people.
Managing Director Key Responsibilities

Customer by customer review of contracts, NPS and financial status to provide excellent customer success plans, high NPS scores and restructuring plans to evolve the customer's footprint
Company by company deep dives resulting in a documented improvement plan that needs to yield 25% improvement Q/Q for companies in their steady state and 50% improvement Q/Q for companies in their integration phase
Function by function deep dives resulting in a documented improvement plan (engineering, support, PS, MS, SaaSOps, Finance, Supply Chain etc.
Automation plans that enable higher throughput with optimized cost
Hiring plans to improve the talent pool in your team by using the Crossover staff, create the required pipelines and upgrade your team's talent on a regular basis
Documentation and knowledge transition plans to retain company knowledge
Oversee the transformation process of acquired companies and build a plan for each on how to adapt it to the future of work
Occasional travel to high profile customers to ensure customer success
Basic Requirements

5+ years as a hands-on software developer or architect or in software managerial roles
5+ years as a cross functional leader (engineering and one or more of support, finance, sales, PS or MS)
5+ years of experience in transformation projects of software companies, can devise great plans to restructure companies into success
3+ years of experience working with customers on escalations and customer satisfaction challenges
Managerial experience of at least 250 people
P&L responsibility over at least $50M
About Crossover
Crossover has been a pioneer of the remote work model since our inception in 2010 - helping thousands of people find great work opportunities. We focus on full-time, long-term work - not short-term "gigs" or freelancing side jobs. Most of our positions are within a large and growing portfolio of software companies. Since we focus on remote work, our openings can be filled globally and pay standardized compensation rates, regardless of where you choose to live.
Applying Instructions
Join the thousands of professionals that have partnered with Crossover to explore new opportunities and find their dream job. Go to www.crossover.com/testimonials to read their stories. Better yet, write your own story!
What to expect next:
You will receive an email with a link to start your self-paced, online job application.
Our hiring platform will guide you through a series of online "screening" assessments to check for basic job fit, job-related skills, and finally a few real-world job-specific assignments.
You will be paired up with one of our recruiting specialists who can answer questions you might have about the process, role, or company, and help you get to the final interview step.
Important! If you do not receive an email from us:
First, emails may take up to 15 minutes to send, refresh and check again.
Second, check your spam and junk folders for an email from Crossover.com, mark as "Not Spam" since you will receive other emails as well.
Third, we will send to whatever email account you indicated on the Apply form - by default, that is the email address you use as your LinkedIn username and it might be different than the one you have already checked.
If all else fails, just visit https://jobs.crossover.com directly, search for this job, and click "Apply". You will be prompted to reset your password if you already applied using LinkedIn EasyApply.
Crossover Job Code: LJ-4160-ET-AddisAba-ManagingDirect
WARNING: Do not to pay any money to get a job. Please report fraudulent jobs to info@newjobsethiopia.com