Description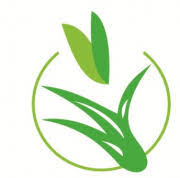 Tinaw Business Share Company is  currently engaged in horticulture investment, mainly Rose flowers growing and export. We want to recruit and hire a competent, versatile and experienced Marketing Officer.  With the direct supervision of the Marketing Manager, the primary purpose of the Marketing Officer job shall be to engage in market development and customer service activities so as to achieve organizational targets in retaining its current market and identifying new market for its rose plants.
Duties and Responsibilities
For the realization of the aforementioned job purposes, the duties and responsibilities of the person assigned as Marketing Officer are categorized under the following key result areas:
1.1  Market Development
a. Assist the Marketing Manager in identifying, developing and expanding the direct market for the company's rose sales.
b. With the guidance of the Marketing Manager, develop individual milestones and specific targets that contributes to the overall effort of the Marketing department in its market development initiatives.
c. Identify the changing trends of market demands and provide inputs to enhance the quality and variety of the flower production of the company.
d. Continuously conduct assessment of price trends of flowers in the international market and propose right pricing strategies that will strengthen the company's profitability and competitiveness.
e. Participate in advertisement and promotional activities of the company's product using all available opportunities.
f.  Participate in the assessment of market performance and price setting activities.
1.2     Customer Service  
a. Pay due attention to contemporary needs of customers and respond to their queries on timely and professional manner.
b. Attentively follow up quality remarks and other feedback from buyers and share the information to the Marketing Manager, Farm Manager and Pack house.
c.  Follow up the shipment chain from farm to final destination point and ensure that consignments are delivered to buyers as ordered in terms of length, quality and variety; and take appropriate action immediately when there are discrepancies.
d. Liaise with Ethiopian Airlines and promptly arrange booking, receive confirmation and timely communicate the final EAL's booking confirmation to the farm and customers unpackers.
e. Ensure that documents and formalities for shipment are fulfilled in advance in line with the specific requirements of the Auction and Direct markets.
f.  Attentively follow up any amendment to shipment booking made by the farm or EAL before the deadline set forth in the Cargo Freight Service Level Agreement which the company signed with EAL.
g. Timely handle export permit related issues and prepare shipment documents for the Direct Market.
h. Establish positive working relationship with all stakeholders involved in the flower selling process starting from farm to the final destination point.
i.  Liaise with freighters, logistics companies, unpackers and regulatory bodies on operational related issues.
j.  Follow up shipments and sales collections according to stipulated terms and conditions and transfer payment confirmations to Finance department in time.
k. Attentively oversee freight payments in time to avoid any possible impediment to shipments.
l.  Follow up payment collection form credit customers as per the credit sales contract
1.3     Documentation and Record keeping
a. Handle documentation and record keeping for daily shipment with maximum attention.
b. Consolidate and compile documents and data relating to shipment.
c.  Ensure that Direct Market sales contracts are properly filed.
d.  Properly maintain all required data and information for easier retrieval when required.
e. Prepare regular reports on sales and price trends, achievements and challenges along with recommendations and suggestions for improvements.
Job Requirements
•      Minimum B.A. in Marketing, Business Administration, and/or related field, and at least 5 years of related experience.
•      Commendable persuasive skills
•      Professional qualifications in customer handling and satisfaction is desirable
•      Fluent in speaking, reading, and writing English and Amharic. Proficiency in other foreign language is desirable
Applying Instructions
Interested applicants who meet the minimum requirements are invited to apply for the position by sending CV and cover letter through e-mail at jobs@tinawflower.com or alternatively submit non-returnable CV, cover letter, academic credentials and other supporting documents in person to the Company's Head Office located around Bisrate Gebriel at SAN Building,  4th Floor,  Room No. 403; 
For additional information, you can call to +251944342889.
WARNING: Do not to pay any money to get a job. Please report fraudulent jobs to info@newjobsethiopia.com