Description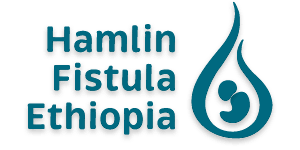 Hamlin Fistula Ethiopia (HFE) is a world leading organization committed to the treatment and reintegration of patients suffering from Obstetric Fistula and the training and deployment of qualified midwives to prevent Obstetric Fistula and other child birth injuries.
HFE which was established in 1974 G.C by Drs. Catherine and Reginald Hamlin has been caring for the women of Ethiopia for almost 60 years. Including our main Fistula Hospital in Addis Ababa we have 5 regional hospitals, rehabilitation and reintegration center and The Hamlin College of Midwives. We deploy midwives into rural health centers across the country and provide mentoring and other support services to these facilities.
Currently HFE is looking for dynamic, independently working and self-driven applicants for the position of Marketing Officer. The selected applicant will work with the Head Office, specifically the Resource mobilization and IGA Unit.
Job Purpose: We are seeking a highly motivated person who is ready to accept challenges and to appoint a fully qualified professional who has demonstrable ability to work in a team and display excellent communication skills and play pivotal role in bringing change in fund raising strategies and activities for the organization.
Major Duties and Responsibilities of marketing officer includes the following, but are not limited to:
He/she has the primary duty of developing and implementing communications strategies that promote the HFE's missions
He/she shall be responsible for planning, organizing and implementing active fund raising activities
He/she shall use appropriate media and communication tools to generate publicity and visibility for HFE in order to attract and retain its clients, partners, donors.
Develop and maintain relationships with media houses for access to the local media to promote the HFE as a "brand".
Plan, prepare and manage the publication and distribution of publicity materials
Organize a calendar of fund raising events, such as dinners, promotions, exhibitions, product launches, workshops, open days or fundraising activities
Represent the company at different events related to the department
Undertake market research and establish the best way to reach target groups
Write, edit and proofread resource mobilization material for use in different channels
Analyze the impact or effectiveness of fund raising or resource mobilization campaigns and prepare measurement reports
Conducting promotional activities.
Performs other duties assigned by the heads of the department.
Interested applicants are required to submit non-returnable application, including an introductory letter, copies of all qualifications and CV in hard copy or through-mail to the Hamlin Fistula Ethiopia Human Resources Management Department within /10/ten working days of this announcement.
General Information
Location:   Hamlin Fistula Ethiopia, Head Office
Number of Candidates 2/two/
Reports to: The Department Coordinator
Department: Resource mobilization and IGA
Graduation Date:  2020-2021G.C                                      
Job Requirements
Skills and Abilities: -
Public Speaking
Analytical Thinking
Creativity
Negotiation skill
Strategic thinking
Advanced proficiency in MS Word, Excel and PowerPoint.
Extremely organized and detail oriented person.
Ability to act in an entrepreneurial fashion taking initiative, being responsive to new opportunities and create value in the face of minimum resources.
Ability to handle multiple tasks simultaneously
Excellent Writing skills
Networking and communication skills
Education:
BA degree in Marketing Management, or other related fields
Applying Instructions
ADDRESS:  Hamlin Fistula Ethiopia (Addis Ababa Fistula Hospital) which is located at Kolfe Keraneo Sub City, K. 09, House No. 920; around Torhayloch, Behind the Swiss Embassy (behind Augusta Shirt Factory) Jimma Road Addis Ababa.
P.O. Box 3609
Hamlin Fistula Ethiopia
(Addis Ababa Fistula Hospital)
Tel+251 0113716544/46
Email: hr@hamlinfistula.org
PLEASE NOTE THAT ONLY SHORTLISTED CANDIDATES WILL BE CONTACTED
WARNING: Do not to pay any money to get a job. Please report fraudulent jobs to info@newjobsethiopia.com