M&E Advisor –Seconded to FMOH
Description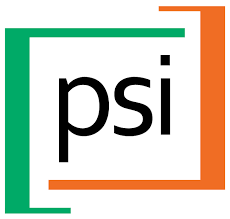 Who we are
We are Population Services International (PSI), the world's leading non‐profit social marketing organization. We work to make it easier for people in the developing world to lead healthier lives and plan the families they desire by marketing affordable products and services that range from mosquito nets to contraceptives to HIV testing. We are a $560m enterprise based in Washington, DC, operating in the private and public sectors in more than 65 countries.
Join us!
There are over 9,000 "PSI'ers" around the world. It's a diverse group of entrepreneurs and professionals with an unusually wide range of backgrounds - from the medical industry to the music business - all with unique skills we bring to the job.
PSI/Ethiopia wants to reimagine healthcare, put the consumer at the center, and whenever possible, bring quality care to the front door.  We achieve health impact in Ethiopia by working with both government and private partners and harvesting technology innovation to bring quality care closer to communities, schools, and homes.   We empower consumers by including them in the design of healthcare solutions, offering them more healthcare choices, and helping them to have a voice in influencing national priorities.  We work with all market actors in the health system to understand their needs, designing and delivering solutions so that market systems can sustainably serve consumers for the long term, helping to support the Government of Ethiopia in achieving Universal Health Coverage.
We are looking for A Monitoring & Evaluation Advisor seconded at the FMOH intends to provide M&E Technical support to the MCH directorate and closely work with PPMED team. She/he will support the RISE MEL system through Technical Assistant to MOH with the design of RISE MEL training schemes and as the project is a scale-up and Government system strengthening; identifying data elements that will come through the government DHIS2 and e-CHIS, influence the incorporation of RISE metrics within the government system at a different level including joint supportive supervision checklists and design dashboards to properly track both scale-up and system influence components of the program at each level is highly required. The M&E Advisor will be responsible to provide capacity building on RISE MEL training & supporting on the cascading process of Gov't M&E tools/systems and digitalization (e CHIS, e HMIS/DHIS 2), provide technical support on data quality, conduct regular joint data quality assessment, Facilitate Joint supportive supervision, Performance Review meetings and Joint work planning. Jointly facilitate the development and use of data to action framework with MOH concerned directorate and actively support to enhance information use for programmatic evidence-based decision-making. Primarily responsible for RISE data access at
MOH and data sharing to PSI/E through regular data generation from MOH DHIS 2 system, doing periodic data analysis for program learnings to improve program quality and performance. Work on knowledge management through documentation of evidence-based learnings/practices and disseminate to respective gov't stakeholders at MOH and PSI and sharing periodic MOH & donor reporting for M&E related activities of the program.
Key Result Areas:
Monitoring and Evaluation
Data Quality and Data use
Capacity building
Coaching and supervision
Reporting & Documentation
Main Duties and Responsibilities:
Support the design of RISE MEL training schemes with MEL manager and the MOH staff at a different level, through joint designing and delivering of TOT; so that the data system training will be cascaded effectively and efficiently.
Jointly support the cascading, coaching and mentoring plan of the RISE tailored data need and e CHIS/HMIS/DHIS 2 training for effective system strengthening and technical assistance including coaching and mentoring at the facility level to strengthen Family Folders and Tickler Box System for 15-19 Girls reached with smart start counseling and contraception.
Facilitating joint planning & review meetings, joint Supportive Supervision, and Data quality assessments of RISE program with MOH concerned directorates.
Jointly facilitate with MEL Manager for Regular Data to Action (D2A) review with PSI/E and MOH concerned directorate for performance review and enhance programmatic data use for decision making.
 Jointly Support the institutionalization of RISE Metrics within MOH and closely work with PSI/E MEL Manager PPMED team to make sure that overall RISE MEL demand is in a good position and get attention at different platforms
 Ensure the quality of the training delivered at different levels is rolled out based on the agreed standard in close collaboration with the MOH staff at different levels.
Support on the tracking process for the cost of training and other TA support so that the data will be regularly analyzed to work towards cost optimization and return on investment for the Gov't System strengthening and sustainability.
Responsible for RISE Data Access at MOH and Data sharing to PSI/E through regular data generation from MOH DHIS 2 system, doing periodic data analysis and disseminate for respective gov't stakeholders at MOH.
 Provide technical support and inputs to MCH directorate at FMoH in development of monitoring tools and guidelines and joint supportive supervision checklists
Make sure to include RISE discussion agenda/Indicators as part MOH Joint Review Meetings (JRM)
 Provide substantive technical advice to the MCH Directorate, this may include preparation of periodic reports or inputs into reports, attending performance review meetings, preparing summary reports/briefs on meetings, perform programmatic analysis and projections, summaries, and special reports and dissemination of results.
 Work with concerned staff on knowledge management through conducting data mining to generate knowledge from routine program data, capture learnings, after-action reviews, documentation, and dissemination of technical briefs, reports, and other program documentation products as needed.
Support the deployment & correct utilization of electronic data capture systems and protocols such as DHIS2 within the MCH department.
Closely work with MCH, PPMED & other concerned  directorates  and  partners  for  RISE  M&E  related collaboration, coordination, partnership, and support
 Carry out other duties as appropriate and as assigned by immediate supervisors at FMOH and PSI.
What it takes to succeed:
Knowledge on the context: In-depth knowledge and experience of working with the MOH Health Information System - HMIS, /DHIS 2 and e-CHIS system and Information Revolution
 A self-starter: You can work independently with minimal supervision; you are proactive in looking for new opportunities.
 Consistent and determined: generating credible, accurate, and timely data using the existing government system will be challenging until the team at different levels buys-in the objectives of RISE. Someone who is determined and always look at the bigger picture regardless of the challenges on a daily basis is needed.
Eager and Passionate to serve young people: RISE is for and with the young people in general and married adolescent girls/couples. The evidence you will be working with is the voices of the young people.
Communicator: who has excellent interpersonal and written communication skill; able to analyze and present
data in a way it is easy to understand to different audiences.
·Evidence based decision Maker: capable to interpret both qualitative and quantitative data, transform it into compelling communication material to influence both mindsets, and skillsets as the system is all about infrastructure
as well as people.
Flexible: who is capable to see other alternatives when trail/attempts fail; someone with strong conviction that CHANGE is possible!
Job Requirements
Your background
What are we looking for? The basics
Master's degree in Public Health, Statistics, Population Studies, Economics, or related fields with Six (6) years of demonstrated M&E experience in Ethiopian Primary Health Care system.
OR
Bachelor's degree in Public Health, Statistics, Population Studies, Economics, or related fields with Eight (8) years of demonstrated M&E experience in Ethiopian Primary Health Care System.
Well versed in MOH's Health Information System (it's status; the road map, opportunities as well as challenges)
What would get us excited?
Experience on M & E of adolescents and youth-focused SRH programs.
Experience in conducting training on MEL systems and procedures particularly of MOH's.
Knowledge of Ethiopian heath sector transformation plan (HSTP), Information Revolution, Health Information System, and national level policies, guidelines, and standards on FP/RH.
Proven capacity to oversee development/implementation of work plans, monitoring and evaluation activities, and reports
Knowledge and demonstrated experience of DHIS2 system previous experience or knowledge with mobile data
collection tools such as Open Data Kit (ODK).
Able to work within a very innovative and dynamic type of program.
Computer and data management skills using different statistical software.
Applying Instructions
Are you intrigued? Apply!
By following our 3 steps application process:
  Fill out the application form using the following link: Online Application Form    It will only take 5 to 10    minutes.
 Send your CV and application letter to recruitment@psiet.org clearly mark "Application for M&E Advisor –Seconded to FMOH Position" in the subject line.
 Check your email and make sure you receive an automatic response acknowledging receipt of your application which means your application was successful. If you do not receive the automatic response, check again your subject line and if needed, re-submit your CV and application letter with the correct subject.
Application deadline September 5, 2020, We will call or e-mail you back if there is a good fit on both sides.
PSI is an Equal Opportunity Employer and encourages applications from qualified individuals regardless of race, religion, national origin, sexual orientation, or disability.
WARNING: Do not to pay any money to get a job. Please report fraudulent jobs to info@newjobsethiopia.com