M&E Officer (T-HDR ASSOSA)
Description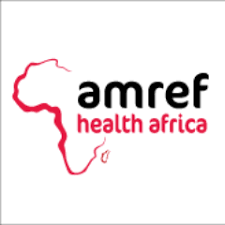 Amref Health Africa is an African-led international health development organization headquartered in Nairobi, Kenya. Founded in 1957 as the Flying Doctors of East Africa to bring critical health services to remote communities, Amref Health Africa envision to bringing lasting health change for Africain more than 30 countries across the continent. With a focus on women and children, the organization strives to overcome the most critical health challenges facing the continent: maternal and child health, HIV & TB, malaria, water and sanitation and health systems strengthening. Amref Health Africa in Ethiopia has been working in Ethiopia since 2002 in close collaboration with the Federal Ministry of Health implementing a range of projects in maternal, neonatal and child health, reproductive health, health systems strengthening, health workforce development, water and sanitation, HIV/AIDS and non-communicable diseases across the country, supported by a wide range of multilateral and bilateral donors, corporates and foundations.
 Amref Health Africa would like to recruit M&E Officer based in Assosa Field Office and will report to Regional Manager.
Program Overview
Transform/HDR (Health Developing Regions)is a USAID funded five years RMNCH project. The project will be operational in the four Developing Regional States (DRS) namely: Afar, Benishangul - Gumuz, Gambella and Ethiopian Somali Regional States. Transform/HDR will be implemented in partnership with Amref Health Africa, Intrahealth International, Project HOPE and General Electric with the overall aim to end preventable child and maternal deaths, and further contribute to the achievement of the goals of HSTP. It is a women, children and girl-centered project, designed to increase access to integrated quality high impact MNCH-FP services; improve heath seeking behavior enhanced by reduced gender inequalities; and improved evidence-based decision making and program learning with sustainable health system strengthening.
I.  JOB SUMMARY:
The purpose of the M & E officer is to support the M&E Director in performance monitoring, reporting, and learning activities of the Transform: Health in Developing Regions (HDR) project.  S/he is responsible for the availability of project reports, plans, and regular monitoring and evaluation activities.
II. RESPONSIBILITIES AND TASKS:
Job Responsibility #1:  Database management
§  Install relevant database programs, and develop and maintain backup system for all Transform HDR RMNCH and other performance data;
§  Design secure databases, collect, compile and manage data on Transform HDR performance indicators.
§  Provide information for data driven decision making and monitoring of project performance to technical staff.
 Maintains the Transform HDR project database, providing on-line access to data to all project staff;
§  Work towards the integration of Transform HDR performance indicators data in to Amref Information Management Systems (AIMS)
§  Assure data quality through follow up to the implementation facility level LQAS and regular monitoring of the quality of reported RMNCH and other Transform HDR performance data
§  Maintain reporting formats and updated performance indicators according to USAID requirements and standards;
Job Responsibility #2:  Coordination
 Closely works with Amref Health Africa regional and country team, FMoH and regional stakeholders to ensure data is well managed, performance reporting system is functioning and well understood at all levels of the reporting hierarchy
§  Works with technical staff to identify selected performance indicators to closely monitor the progress of the project;
§  Support the M&E director in the development of Transform HDR monitoring and evaluation plan.
§  Liaison with other Transform partners in baseline assessments including survey tool design, training of data collectors, supervision of data collection and entry, data analysis and reporting, and dissemination.
Job Responsibility #3:  Technical Assistance
§  Recommends simple and easy-to-use AIMS systems for gathering data from the regions;
§  Helps interpret data to point out trends and progress toward project goals;
§  Builds capacity of project staff with the necessary AIMS tools to quickly access data on their own;
§  Work closely with the technical team to conduct operational research other Transform HDR assessments
§  Provides the necessary guidance and feedback to regional M&E Officers
§  Actively work with the regional M&E officers in their effort towards implementation of the national HMIS, DHIS2, information revolution and CHIS in Transform HDR supported woredas
Job Responsibility #4: Reporting
 Compile quarterly, semi-annual and annual summary reports of Transform HDR activities; collate, analyse and disseminate data to improve project performance and informed decisions.
§  Makes AIMS presentation and verbal reports to internal and external audiences
§  Quickly and efficiently fill ad-hoc requests for project data from Management and USAID
§  Maintain an updated M&E plan for the Transform HDR Project
§  Establish Transform HDR performance indicators tracking system and regularly monitor performance against established targets
Job Responsibility #5: Networking and Learning
§  Keeps up to date with developments in the sector, including best practice examples in-country and internationally, and ensure on-going learning and adapting
 Networks and collaborates with USAID Transform partners, the GOE and other non-governmental agencies, and donors.
Job Responsibility #6:  Staff Management
§  Provide regular support and supervision to data entry clerk. This includes (but is not limited to) the formulation of an individual work plan (with agreed indicators of achievement) based on project work plans and/or job descriptions. It also includes regularly scheduled supervision and performance management meetings to assess progress against agreed outputs, as well as regularly scheduled supervision and performance management meetings to assess progress against agreed outputs, adhering to the performance management calendar included in the HR manual.
§  Completes his/her own performance planning, monitoring and annual performance appraisals as described in the HR Policy and Procedures manual.
Job Responsibility #7:
§  Perform other duties as assigned by Immediate supervisor
Job Requirements
A)    EDUCATION/TRAINING
§  MSc/MA or BSc degree in Statistics, Computer Science or social science or equivalent education and work experience
B) EXPERIENCE:
§  4 years of relevant work experience for MSc and 6 years of relevant experience for BSc. Knowledge and experience in different data base and statistical packages (DHIS2, SPSS, Epi Info, Microsoft office applications).
C) TECHNICAL AND OTHER SKILLS
Required:
§  Excellent interpersonal and communication skill
§  Strong written and communication skill in English and Amharic;
§  Unprecedented computer skills
§  Demonstrated experience with USAID funded Reproductive, Maternal, Neonatal and Child Health (RMNCH)  projects
§  Experience working in a team management approach
§  Skills in team development
§  Ability to work effectively under pressure
D)    COMPETENCIES
Energetic; enthusiastic; good analytical skills; skills in information monitoring, planning & organizing; change facilitator, proactive problem solver.
Terms of employment: one year
Duty Station:   Assosa Field Office
Required number: -    1
Applying Instructions
If you would like to join Amref's team, please quote the position/reference number in the subject matter and send your CV and application letter with remuneration requirements and contact details of three work-related referees, through Etrecruitment@amref.org, ethiojobs.com or to the Human Resources Department, Amref Health Africa by P.O Box 20855/1000, Addis Ababa.
The closing date for submitting applications is May 1, 2020. We regret that only short-listed candidates will be contacted.
Note
•Telephone call to the office is strongly forbidden.
Amref Health Africa is an equal opportunity employer and has a non-smoking environment policy.
WARNING: Do not to pay any money to get a job. Please report fraudulent jobs to info@newjobsethiopia.com