Location

Midregenet (Aburafi), in North Gondar, Amhara, Ethiopia

Date Posted

April 27, 2020

Category

Health Care / Medical



Job Type

Full-time



Base Salary
30164
Currency
ETB
Description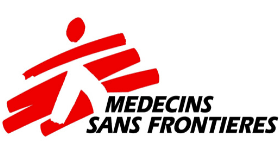 Médecins Sans Frontières MSF-Holland
                Internal/External Vacancy Announcement
·         Position title:          MEDICAL DOCTOR
·         No. of positions: One
·         Place of work: Abdurafi Project, Amhara Region
·         Position holder report to(direct and functional supervision): Medical Activity Manager (MAM)
·         Terms of employment:   8 Months with a possibility of extension
Remuneration and Benefits:
-          Starting gross salary 30,614.00 ETB
-          Medical cover: as per the organization Staff health policy
-          Hardship allowance  5,500 ETB
-          MD Allowance 6,000
-          Able to start:    immediately
Date(5 working days):  28 April  2020  closing date 6  May  2020
Médecins Sans Frontières (also known as Doctors without Borders or MSF) is a private, non-profit, international humanitarian medical organization that intervenes in emergencies and crisis situations to relieve human suffering resulting from unmet medical needs. MSF observes strict neutrality with respect to politics and provides its assistance without discriminating on the basis of race, religion, ideology, or political affiliation. MSF's members are required to respect humanitarian principles and medical ethics at all times.
MSF-Holland in Ethiopia currently operates in three projects (in Amahara Region - Abdurafi project, in Somali Region - Wardher project, in Gambella Region; Kule project) with a diversified workforce.
Main Purpose/Job Summary: - Provide outpatient and/or inpatient medical care to patients/beneficiaries according to adapted and updated medical knowledge, MSF protocols, values and universal hygiene standards to improve the patients/beneficiaries health conditions.
Accountabilities:
•       Apply medical knowledge and skills to diagnose and for prevention. Carry out outpatient and inpatient (IPD) consultations, prescribing the necessary treatment respecting MSF protocols.
•       Keep the patient and/or his/her family informed about the illness and provide appropriate explanations about the treatment to follow, checking they have understood.
•       Follow-up the progress of the hospitalized/IPD patients through daily visits, consultations and re-examinations, prescribing the necessary treatment following MSF protocols, deciding whether they can be discharged or transferred to other departments – in collaboration with other doctors and clinicians.  Also, informing their family about the patient's progress.
•       Check and control the rational use and distribution of medicines and equipment under his/her responsibility.  Take care of the quality, disinfection and even sterilization of the medical materials. Assure general compliance with universal hygiene standards.
•       Participate in the collection and analysis of epidemiological data, checking its validity and informing the MAM or Medical Team Leader (MTL) about any problem or complication of the patient's illness.  Participate in investigating medical errors and monitors the proper functioning of the department, equipment or material.
•       Ensure ongoing training of the medical/paramedical multidisciplinary team in order to optimize the quality of care.
•       Knows and ensures all MSF medical protocols are followed and implemented, checking universal precautions are followed at all times and reducing biohazard risks and improving infection control.
•       Ensures professional confidentiality is respected.
•       Manage the team under his/her direct responsibility according to MSF HR policies and procedures, supervising their performance, organizing and scheduling shifts and rotations, giving evaluations and directly participating in emergencies and on-calls, if necessary.
                MSF Section/Context Specific Accountabilities
The context in the north-western Ethiopian lowlands (very high HIV with Visceral Leishmaniosis (VL) co-infection rate) provides unique opportunities for research on management of HIV/VL. Over the past 17 years, MSF OCA has done 10 Kala Azar studies in Humera and Abdurafi, mainly focusing on HIV/VL co-infection. The impact of these studies has been substantial and resulted in policy changes at national and international level.  These have driven WHO recommendations and international research agendas.  Abdurafi has developed into a unique centre of excellence for HIV/VL treatment, and over the last years, we have established effective research collaborations with ITM, DNDi, and the University of Gondar.
In addition, the high caseload of snakebite patients in Abdurafi provides a unique opportunity for operational research on management of snakebites and evaluation of a new anti-venom.
General clinical management:
-               Ensure quality of medical care in the Abdurafi Health Centre.
-               Ensure snakebite and Kala Azar admitted patients are managed following MSF protocols.
-               Participate in the IPC committee for technical insights on trainings and implementation of new strategies according to MSF standards and project priorities.
-               Review, decide and initiate referral of patient following the referral criteria in place and present patient to MAM.
Research/Clinical studies specific accountabilities:
-               In collaboration with the Primary Investigators (PI) and Medical Research Managers, ensure the quality of care for the IPD patients following research protocols.
-               Support Medical Research Managers in managing research patients, specifically review study patients for clinical trial and order para clinical tests according to research protocols.
Staff management:
-               Manage team of Clinical Officers under direct supervision in accordance to the MSF Internal Regulations.
-               HR planning: integrate the work plan and identify HR supply and demand.
-               Performance management: cascade mission performance evaluation tool in the department and ensure compliance. Make sure the team performance is followed up and supported as per the MSF tool.
-               Learning and development: coach and mentor subordinates on key competencies especially on proper medical care, training and development by ensuring training programs are impactful in the department.
-               Report any issues needing HR attention to the MAM or MTL.
Capacity building:
-               Provide technical support, capacity building and coaching to the Clinical Officers for improvement of on-going patient care.
-               Through close supervision, identify and develop the leadership skills of the Nurse Team Supervisor (NTS)
-               Additionally, collaborate with the NTS to capacity build the Nurses and collectively ensure nursing activities are carried out in accordance to MSF standards especially in the wards.
Transversal Competencies - Expected levels

Competency
Expected level
Description
Associated behaviours
Commitment to MSF's Principles

2

DEMONSTRATES LOYALTY, AWARENESS AND RESPECT FOR MSF'S VALUES
●Expresses his/her interest by talking/asking/giving informed opinions about MSF's activities.
●Expresses he/she wants to work with MSF because of its principles and mission.
●Overtly expresses his/her satisfaction at belonging to MSF and defends MSF's social mission.
●Refers to beneficiaries* when speaking about his/her own work.
●Always transmits a positive image of MSF in front of both colleagues and external people.
●Translates the principles of MSF into actions.
Behavioural Flexibility

2

ADAPTS BEHAVIOUR TO THE NEEDS OF THE SITUATION
●Accepts decisions which are not completely in line with his/her personal opinions.
●Is flexible in applying and adapting procedures.
●Adapts his/her behaviour to the characteristics of the interlocutor and/or situation.
●Learns from problems and difficulties, becoming more competent at resolving similar situations in the future.
●Looks for adaptable solutions in order to achieve objectives.
●Reassesses priorities when circumstances change, focusing on objectives.
Results and Quality Orientation

3

IMPROVES PERFORMANCE AND SETS AMBITIOUS AND REALISTIC GOALS
●Strives to continually improve work methods.
●Suggests news ways of increasing efficiency in his/her field of action.
●Demonstrates a continuous learning attitude
●Sets as an objective the improvement of the process.
Teamwork and cooperation

3

ENCOURAGES, ENGAGES AND MOTIVATES PEOPLE TO WORK AS A TEAM
●Shows he/she values the experience and input of other team members through empathetic communication.
●Makes decisions taking into account how they affect the team.
●Actively seeks input from team members to define how they will work together.
●Makes sure the common objective is known and supported by all the team.
●Works to achieve cohesion and a spirit of cooperation in the team.
●Involves the team in the decision-making process that may affect all its members.
People Management and Development

2

GIVES FEEDBACK AND SETS LIMITS
●Informs and gives feedback about results achieved by the team.
●Individually rectifies ineffective behaviour through constructive feedback.
●Acknowledges the positive performance of his/her collaborators, using suitable techniques for the follow-up appraisal.
●Manages any discrepancies between team members' expectations and the reality of their situation.
●Is approachable and makes time for all team members.
Job Requirements
Education
Medical Doctor with Bachelor degree in Medicine and surgery (MBBS).
Experience
2-year experience minimum as a Medical Doctor in clinical care. Desirable in post graduate diploma or certificate in  tropical medicine, or Post-registration experience in Public Health, paediatrics, infectious diseases, HIV/AIDS/STDs, TB, general practice, general medicine or minor surgery
Languages
Good level of English essential, local language desirable
Knowledge                  Knowledge
Essential computer literacy (word, excel and internet)
Competences
·         People Management

·         Commitment

·         Flexibility

·         Results

·         Teamwork
Applying Instructions
Interested applicants shall submit their non-returnable up to date CV and application letter including photocopies of all supporting documents) to the address given below:
Dear Applicants: Please note that only short-listed candidates with the required documents will be contacted for further assessment.
WARNING: Do not to pay any money to get a job. Please report fraudulent jobs to info@newjobsethiopia.com